Who can't wait to go on vacation? – Bali Safari Park can be the right choice for a vacation and recreation with family.
Hot summer like nowadays sometimes makes your body drained, so you have to find a way to cool off. Is there a place where you can go on safari adventure and play freely in the water at once? – Bali Safari Park is the right place for you to enjoy the Water Play Zone!
Get Ready for a Refreshing Water Splash!
The perfect summer is on your way, complete your safari first to satisfy your wild adventure. After that, you are happy but will getting sore all over your body. So, are you ready to feel the excitement in the pool full of fun rides?
Here is the right order to play! First, check a very large pool with various depths available for both children and adults and adjust it yourself. Second, start to splash the water over your body and enjoy different kind water slides. Third, be ready to get a soaking wet!
How to Get There?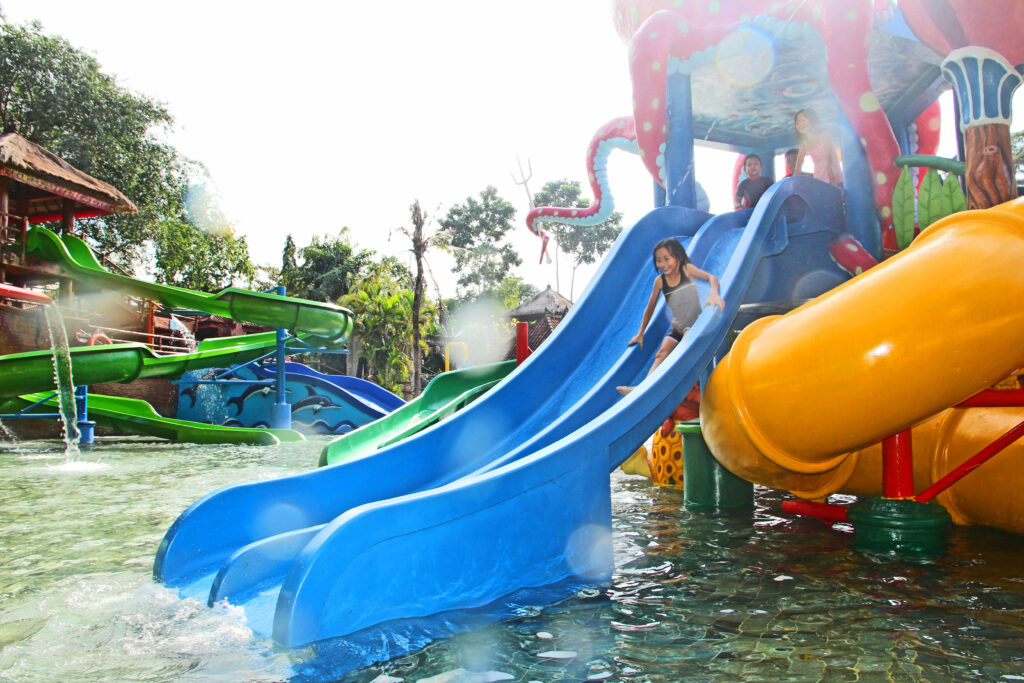 No need to be confused if you want to enjoy this water ride. Go immediately to Water Play Zone beside Uma Restaurant – before that, make sure you already finish all your safari adventure!
Usually the admission price doesn't include Water Play Zone, so get a purchase with only IDR 30,000/pax at the counter. For your information, Water Play Zone can be visited every time in operational hours (10 am – 5 pm).
If you want to put your luggage safely, you can rent a locker, and there is a towel rent as well. In case you don't bring the swimsuits, feel free to buy it at the Safari Wonders outlet available at the Park.
Are you ready to fill your summer vacation with Bali Safari Park? With plenty activities available, you won't regret to visit the park and experiences all the fun inside!