Restaurants at Bali Safari Park
When it comes to the most memorable dining experience, what springs to mind? A romantic dinner under the moonlight with a loved one? A five-course meal in fancy restaurants with family or friends?
You are yet to discover the most unforgettable dining experience at Tsavo Lion, a restaurant at Bali Safari Park. It is located just next to the Safari Hotel.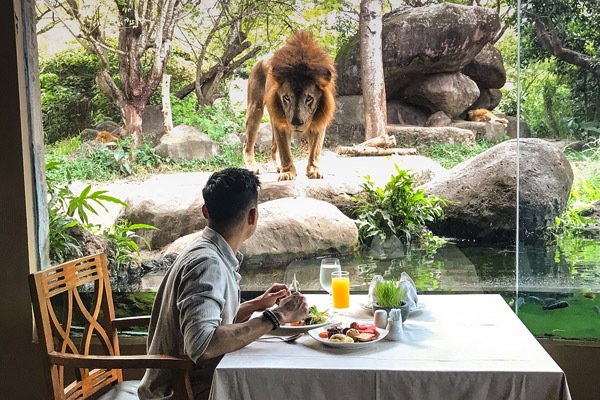 Dining
Experience at Our Restaurants