After a long full day of safari adventure, you need to recharge your energy back. Immediately fill your empty stomach by enjoying meals while enjoying the ethnic village view to relax your body.
Through the fine dining at Uma Restaurant, fulfill one of your agenda so that your vacation become more perfect!
A Glance About Uma Restaurant
Located in Kampung Bali area Bali Safari Park, Uma Restaurant is a Balinese-themed restaurant that serves various menu.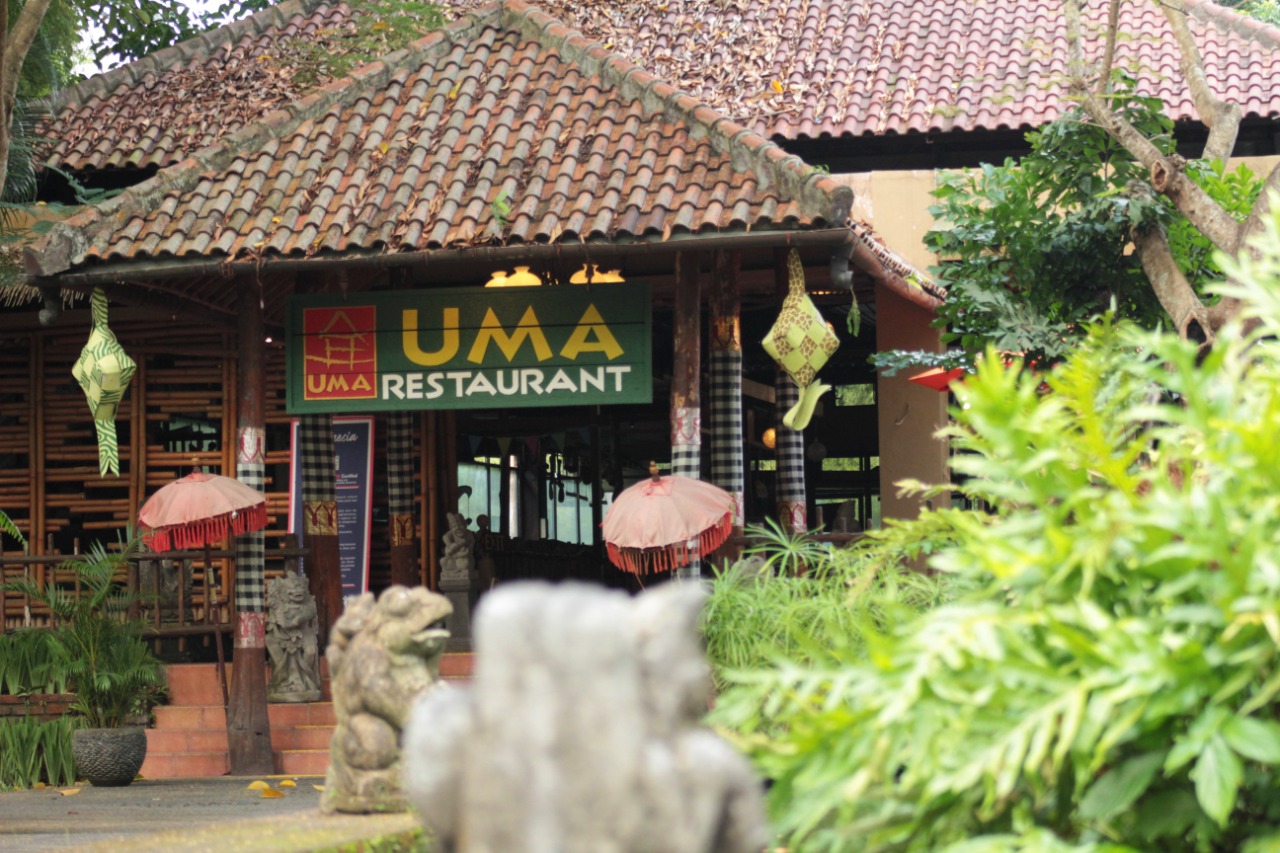 In Balinese, "Uma" refers to the rice field or paddy field. As its name, you can feel the ethnic village vibes around the area. While you relax on the terrace, The Water Play Zone which is near the Restaurant can be seen peacefully. What a lovely scenery, isn't it?
On the middle area of restaurant, find also the goddess Sri statue. Symbolizes as fertility and prosperity, Sri is belief by the Javanese and Balinese people as the one who regulates humans life.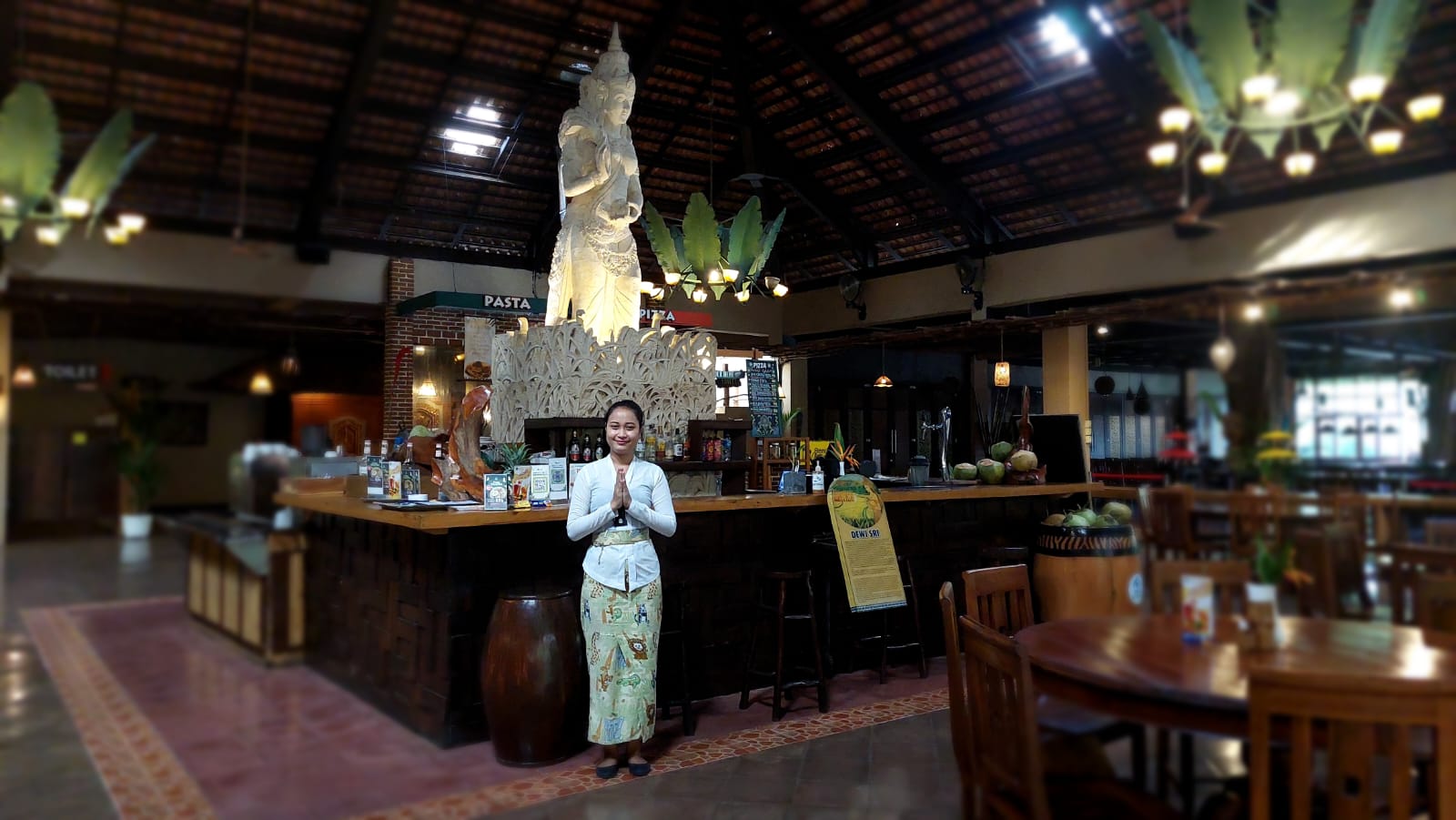 Course and Menu
From delectation Traditional and Locals food, Western food, Indian Food and many more is well served for you! One of the main course is the Crispy Duck, which can't be missed once you seat yourself.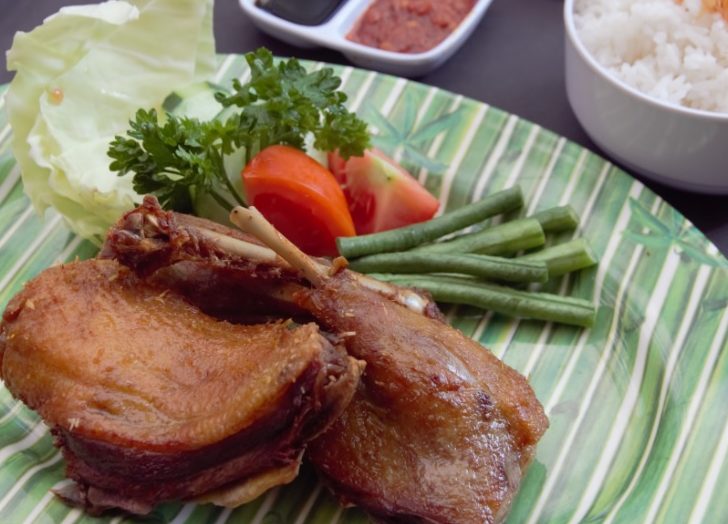 Besides the main course, you can also enjoy a wide selection of desserts such as ice cream, pancakes and waffles. The various kind of drinks like beer, soft drinks to sweet drinks all is available just for you. No need to worry for the price, the cost start from Rp 35,000 only!
Even more, there is a special play-area for children and also equipped with an air-conditioned room.
How To Get There
To enter the Uma Restaurant, you need to purchase Bali Safari Park ticket in advance. There will be various package you can choose, as the basic package is the Jungle Hopper. But if you want it including lunch, try to book the Dragon package or Leopard for more best inclusions!