When this pandemic is over, where do you want to take your family for a vacation? The Serengeti Plains of Africa? The tropical beaches of South Bali? Can't decide between the two?
Why not get a taste of both? You can visit Bali and enjoy a tropical vibe, and join us at Bali Safari Park for a fun family adventure. Our educationally-oriented wildlife safari park features over a thousand animals from across the globe. In this 40-hectare safari park, go on a Safari Journey inside a powerful 4×4 that will propel you and your family to a wonderful world of wildlife.
Look out for the infamous Orangutans, the majestic Rhinoceros, the striking Mandrills, majestic Sumatran tigers, African lions, and the exquisite birds of paradise that rule over the sky, including the rare Bali Starling, the Cendrawasih, and many more!
There is just so much to see — if you wish to have more time to explore and engage with the animals, why not stay overnight inside the park at our very own Mara River Safari Lodge?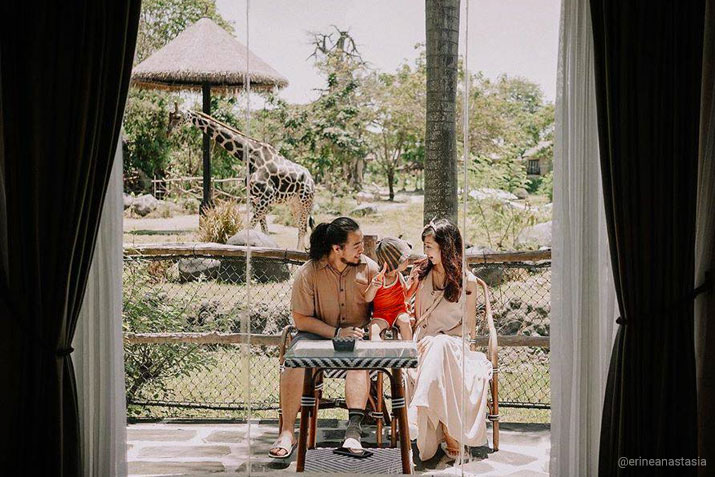 Unique African Safari Themed Hotel
There are just so many things you can do in Gianyar, Bali that you may want to book accommodation that is central to all of them. Many hotels and villas promote their luxurious amenities and spacious grounds. We do all that, but our really unique offering is the call of the wild.
Mara River Safari Lodge is the choice of overnight accommodation for Bali Safari Park visitors. Built-in the middle of the park, you can experience a sensation of staying in an Ubud villa, but with a surrounding unlike any other — from the view of the African savannah plains right in front of your balcony to the Kiboko swimming pool that is surrounded by free-ranging zebra, giving you a full appreciation of what they do naturally in the wild.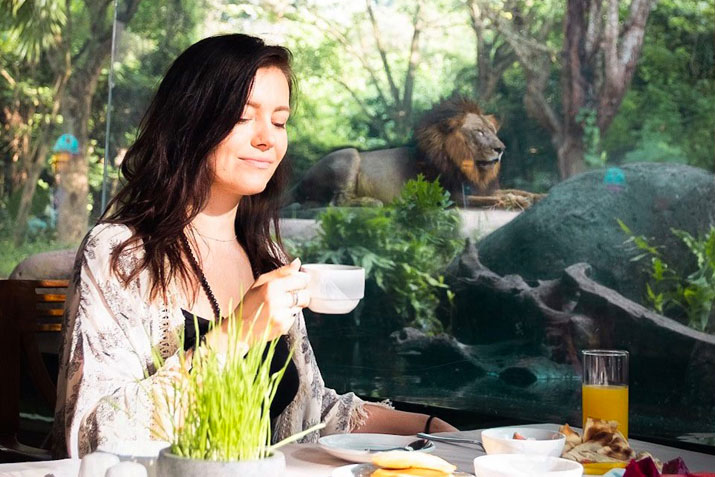 Let us not forget to mention the Tsavo Lion Restaurant. It has earned its name for an incredibly rare feature that a few restaurants are able to offer. Once you enter the restaurant, you will see a large glass wall that separates you from a pride of curious lions. Watch these amazing animals as we serve you international cuisines that are fit for a king — not just any king, but the king of the savannah.
Get this incredible family experience at 60% off the normal price today!