Once you go to Bali Safari Park, you've probably heard about the "Trio Safari" in Banyan Area. It's none other than George, Bruno and Cherry – the baby orangutans! These three cute babies are the most favored by visitors due to their playfulness and energetic' vibes.
As one of precious family members in the park, one of them is having a birthday. The clue is the female ones — which is a birthday of Cherry the baby orangutan!
Who is Cherry?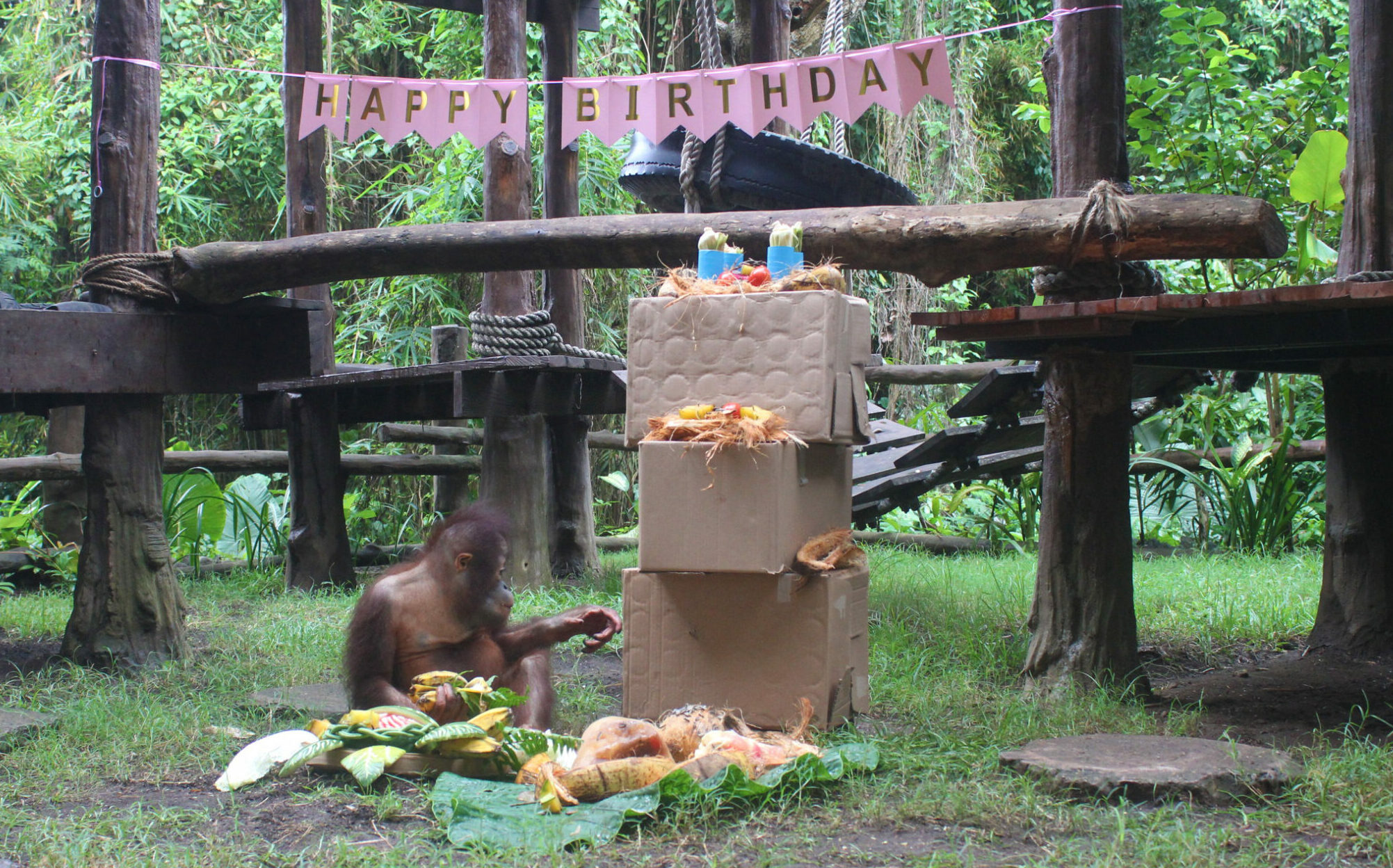 Before cherish her birthday, let's get acquainted more closely with Cherry through her little story. Cherry is one of the baby Borneo Orangutan which born on September 17th, 2018. The mother, Chloe and the Father, Broni are the adults orangutan that live in Bali Safari Park.
As a female baby alone in "Trio Safari", she is literally calm and feminim. Her eyes is beautiful like her mother, and she is approachable as well. She likes to dingle-dangle at the playground, having time with her snack, and love to play with the keeper!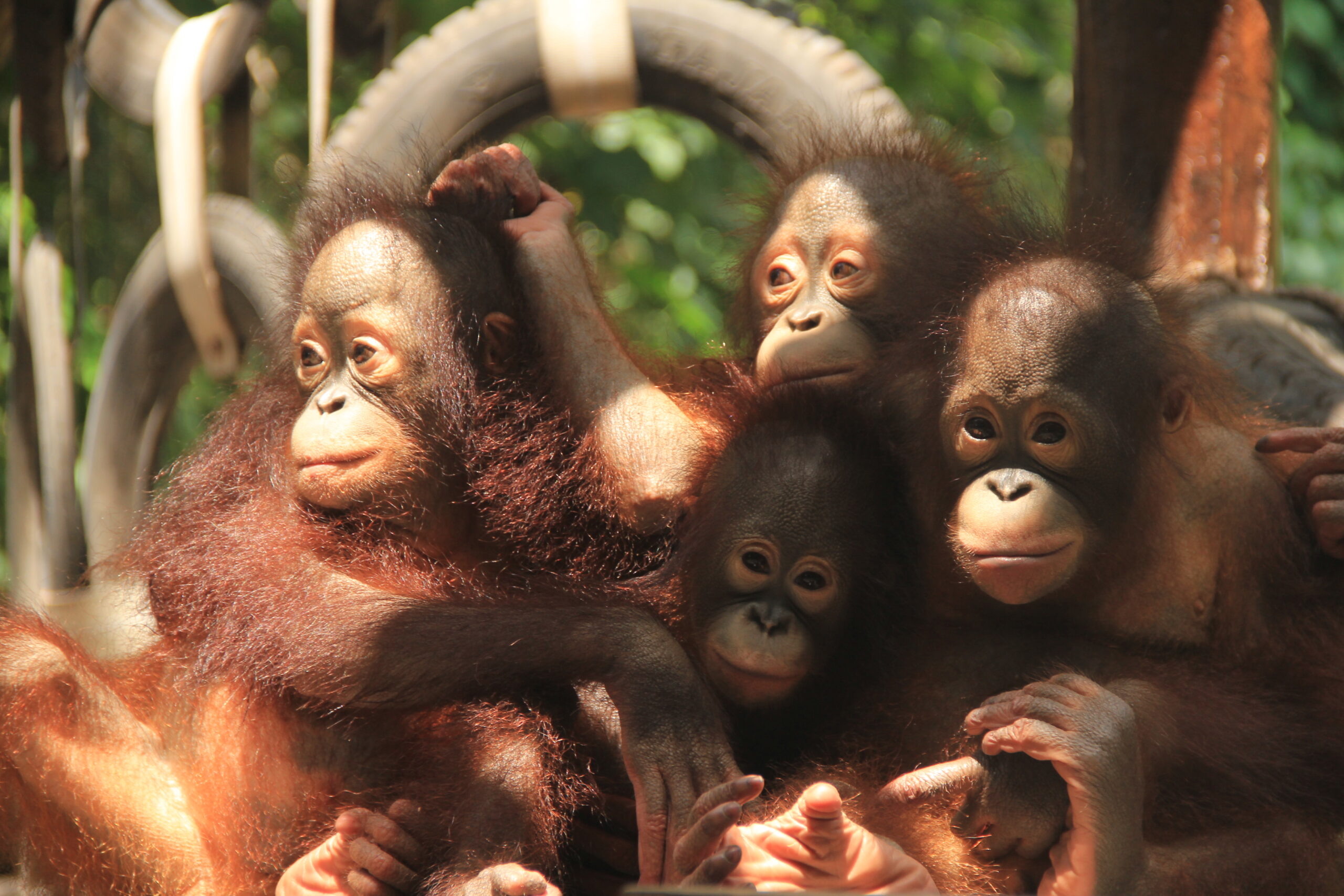 Along with the other baby orangutans, you can see Cherry in Banyan Playground everyday at 12.30 – 3.30 pm.
Take a Look at How We Celebrate Cherry's Birthday!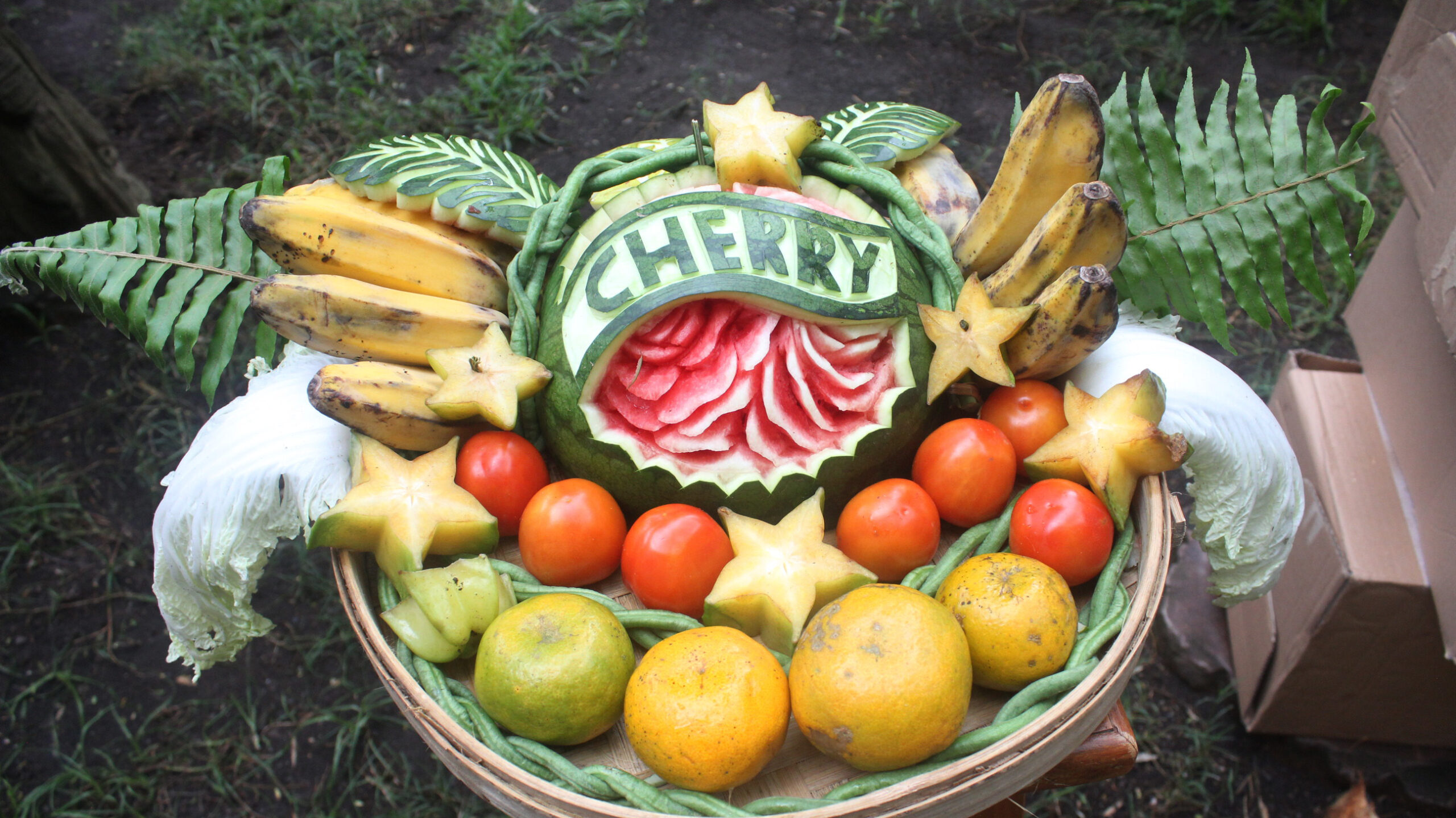 Now, Cherry is officially 4 years old! To celebrate her birthday, we excitedly prepare a special enrichments. Banyan Playground is a place where we celebrate the moment, along with the keepers and all safari lovers!
We prepare a bunch of fruits which is cake-shaped, and also enrichment made with cardboards with the fruits inside. Not forget to bring fruit ice cube which is her favorite on the summer day! Seeing all the birthday's preparation, Cherry then shyly makes her way to eat it all way up.
We sincerely want to thank all those who have continuously support for the success of conservation in Bali Safari Park. That is including Cherry the baby orangutan. Let's pray together that Cherry continues to grow and be healthy so she can meet you for a longer time! Once again, Happy Birthday Cherry!