In the belief of the Hindus creation in Bali, there are so many admiring mythological stories exists. More of it, it is perfectly related to the conditions of nature and the balance of the world.
For example, The Barong and Rangda as a symbol of Rwa Bhineda, the good and the bad in balance. Another interesting story about the power of nature is Bedawang Nala. It is the embodiment of the giant turtle that carries the whole world on its back. Hindus believes that it evolved from Antaboga, the giant snakes.
The Philosophy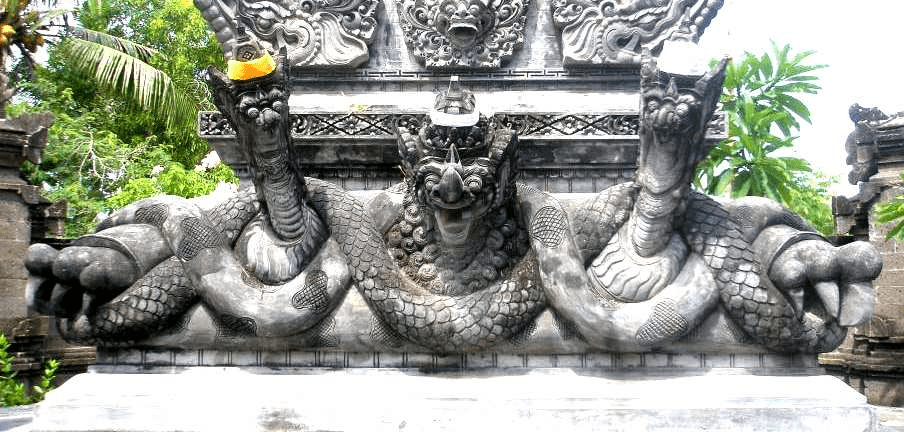 Bhadawang, known also as Bhedawangnala or Bedawang Nala is a symbol of the dynamic motion of life on earth. It is depicted as the large turtle that is tied by the dragon. This form casually uses as the basis for decorative functions in Padmasana (a place to pray and put food for Hindus). Besides, it is also basis placemat for a container or bade at the time of cremation ceremony.
Hindus belief that Bedawang Nala lives at the bottom of the earth as a protector. Together with two dragons, they supporting the humans world. Once it moves, there will be an earthquakes and volcanic eruptions on the earth.
More Stories in Another Region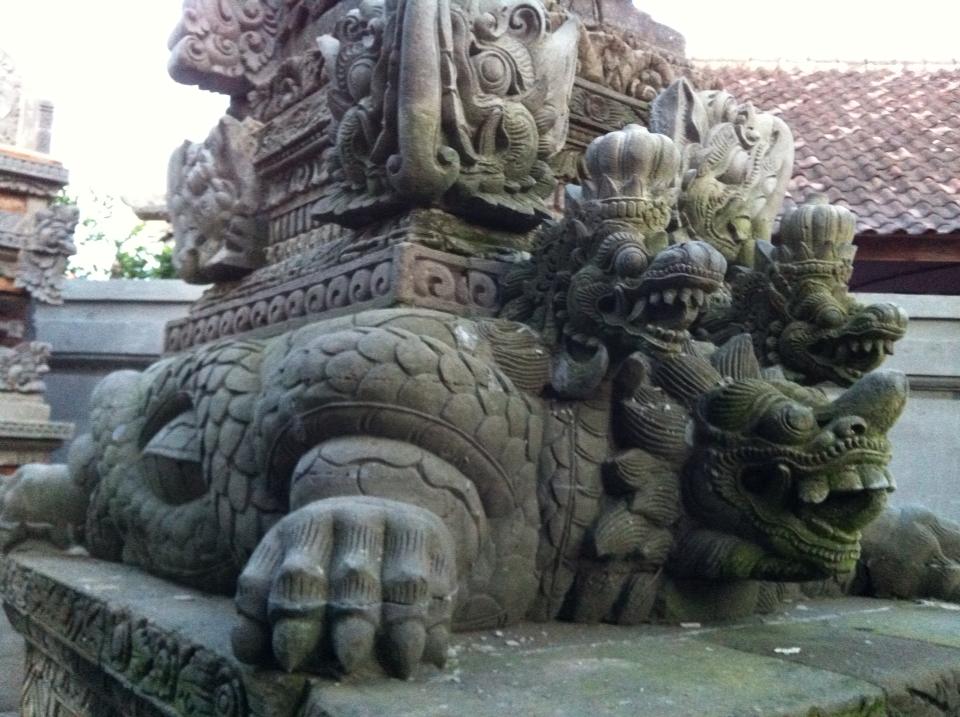 Let's discovering another story, such as in a chronicle of Balinese history in the Maritime Age in Nusa Bali. In that story, Bedawang Nala is quietly surviving at the base of a mountain.
More of that, there is also a belief according to the natives of the island of Bali quoted in the Arya Kepakisan article. It is stated that under the Penataran Agung Temple there is a temple called "Basukihan Temple." This title reminding of a giant snake known as Naga Basukih. As people knows, Naga Basukih is a snake that binds Bedawang Nala.
Different story involved in the story of Watugunung. It is stated that Bedawang Nala is a large turtle with strong claws with a chakra tongue, sharp teeth, with Suligi or Bajra. It looks very powerful, in the shape of the turtle and the size itself!
Let's learn more about wildlife and culture with Bali Safari Park!