This bird famous for its large and strong beak, with distinctive blue-black band on its lower throat sac. Yep, it is none other than The Wreathed Hornbills (Rhyticeros undulatus).
Also known as bar-pouched wreathed hornbill, let's learn about the magnificent creature through the article!
Habitat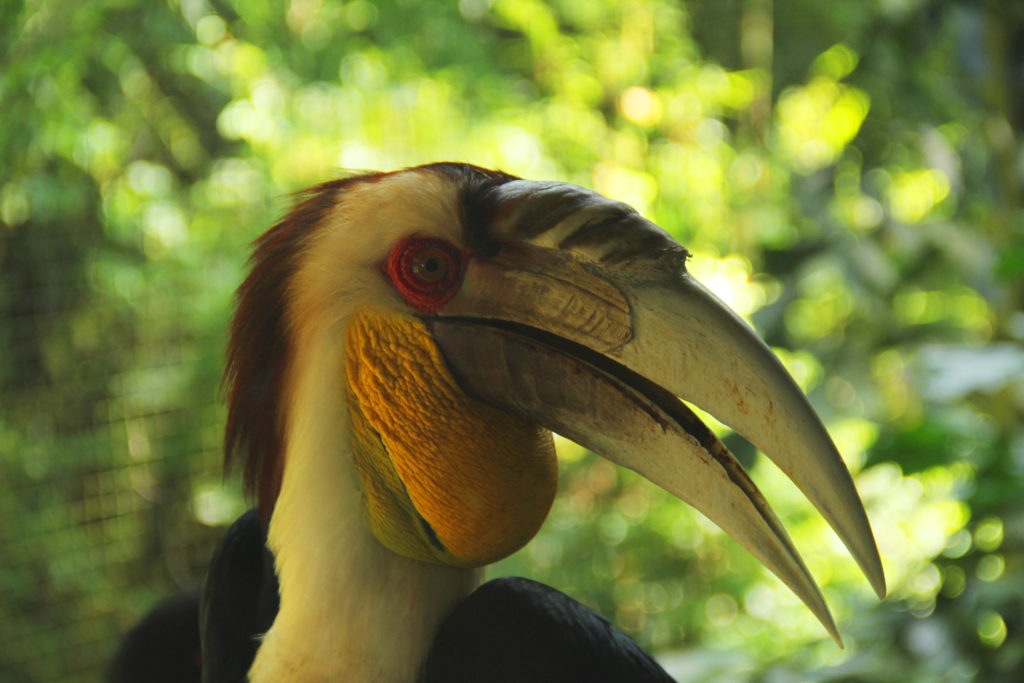 This birds lives in the region from southern Bhutan, Northeast India, Bangladesh and through mainland Southeast Asia to Indonesia. In Indonesia, it is restricted to Sumatra, Java, Borneo and a few smaller islands.
Hornbills known to live in primary forests that are green all year round. Especially at the foot of the mountains, they also likes to perch on the branches of large trees. In the wild, they have lifespan 30 years and can live longer in conservation institution such as Bali Safari Park.
Characteristics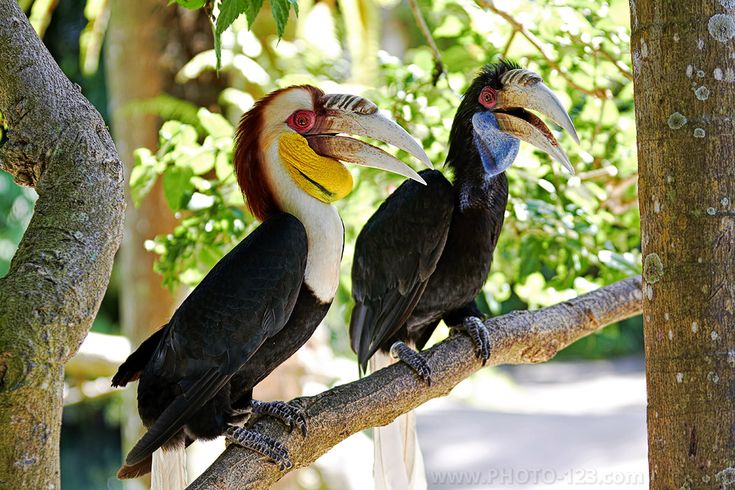 Having big body, they can weigh up to 3,65 kg, with a body lengh of 150cm! The Wreathed Hornbill has a large ivory white beak, black or white fur pattern. Their tail is fairly long with a dominant color pattern of white with a combination of black.
The male has a blue yellow beak under the lungs and the female is blue. The size of the male is always larger than the female.
Diets & Behaviours
Seen from the majority diets, they mainly like to eat large fruit with figs. It also occasionally eats small animals like insects, crabs, snails and reptiles, particularly during the breeding season.
They usually lives in larger flocks than other species and remains in groups during both breeding and non-breeding seasons. They travel long distances to forage for fruit, sometimes flying between islands, but it does not migrate.
Threat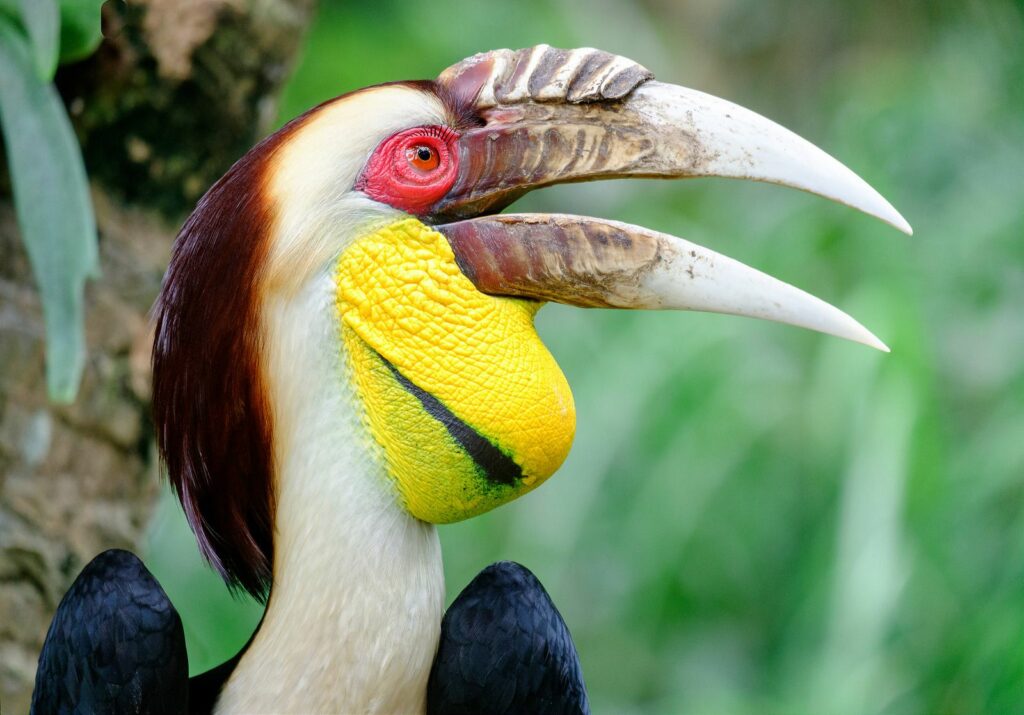 According to IUCN Red List, Wreathed Hornbills is on Vulnerable status. The main threats to declining populations include hunting, pesticide use, illegal logging and habitat fragmentation.
It makes Bali Safari park take a step to maintaining the population through the conservations.
That's all the information about Wreathed Hornbills. Now, are you ready to get involve in animal welfares with Bali Safari Park? See more about Bali Safari Birds here!