Bali Safari is the best recreational park to enjoy wildlife around the world without ever leaving your favorite tropical island. You can go off on an adventure to learn animals from your favorites until the one which nearly extinct.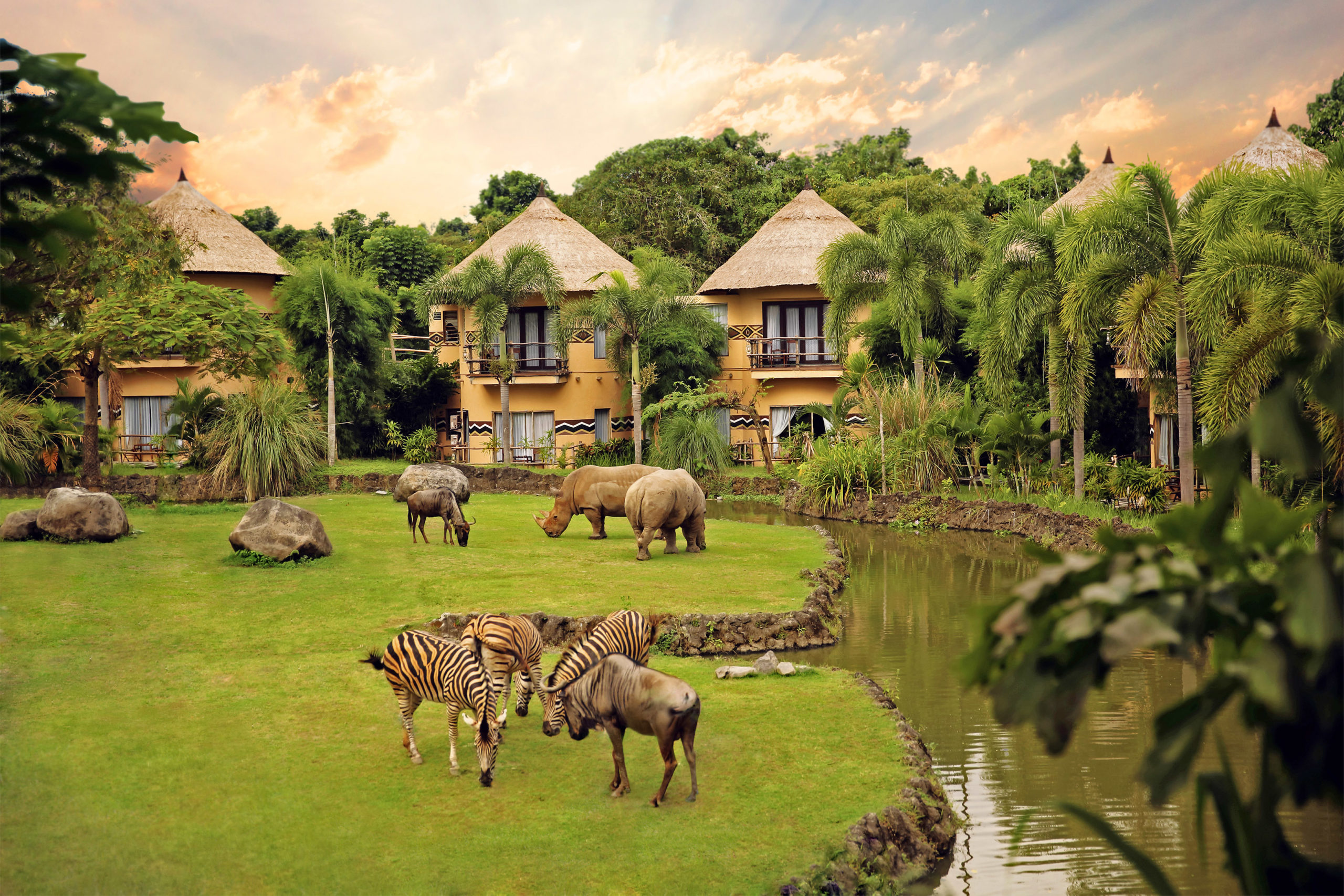 There is so much to experience within the park that by the end of the day, you'll ask for more. So, we provide a place for you to stay overnight in Bali Safari Hotel – Mara River Safari Lodge.  These African thematic hotel located in Bali Safari Park will give you another full day ahead to explore every corner of Bali Safari Park.
Sleep soundly at our African-style lodge
Mara River Safari Lodge is inspired by the design and colors of various ethnic African cultures. So don't be surprised if you feel like you've been teleported to the great and wonderful continent. We offer four unique lodge types for your enjoyment: Swala Deluxe, Twiga Deluxe, Kifaru Family Suites and Tembo Family Suites.
Lions Roaring as Your Alarm
On a bright sunny morning, the lions will have a special surprise to wake you up. Are you ready to listen to this massive roaring by the lions that can be the best alarm clock to awake your mood? Go ahead over to the balcony — you won't miss a second of this roarsome alarm!
Great Room Balcony and Pool's View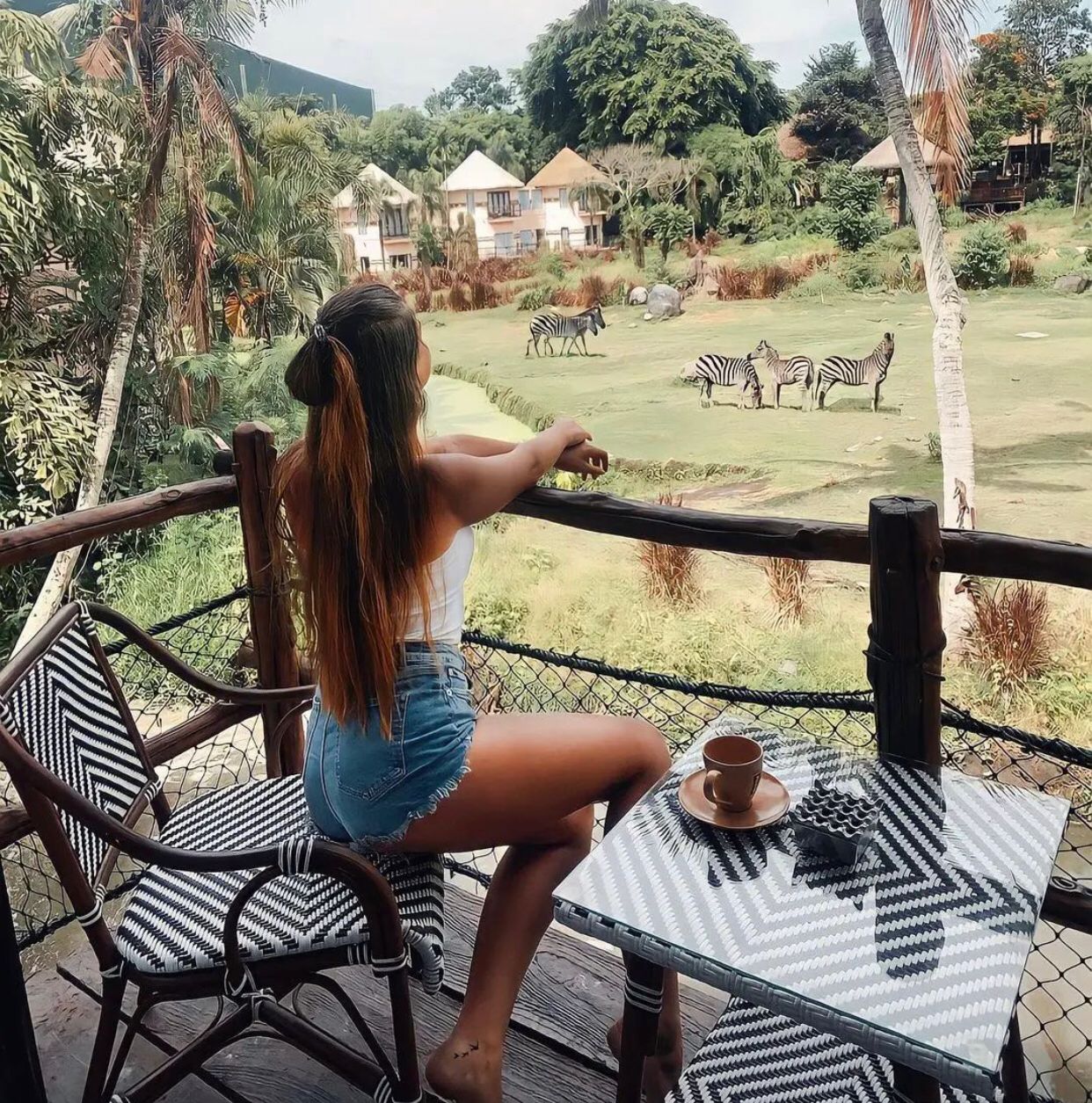 The whole family has sprung to life by 7 am, because of the view which is a pity to miss. What it is? It is to looking African herbivores grazing a short distance away from your hotel balcony! Swim, sunbathe and lounge along near them in the Kiboko infinity pool can replenish your trip even more!
Unique Dining Experience at Tsavo Lion Restaurant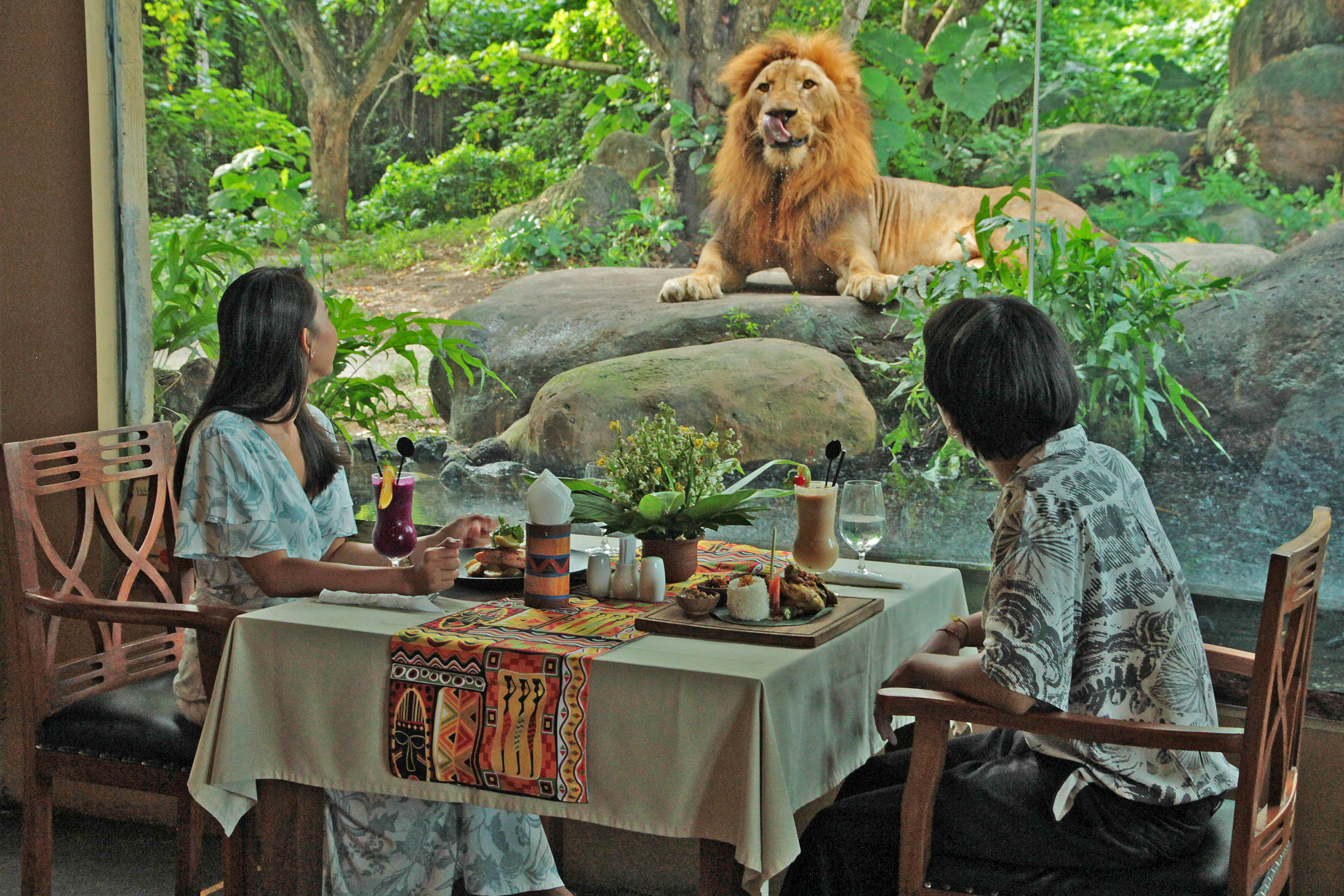 Tsavo Lion Restaurant provide the view of the Lion's exhibit, which can be seen from the interior of the restaurant. Observe the prides of Lions going about their day and strolling around the exhibit. The relative close proximity of the diners and the Lions makes this a truly unique experience that no other restaurant in Bali can offer!
Relaxing Day Spa & Peaceful Yoga Activity
Spent a days in Bali Safari Park to get as many adventures as possible could be a precious memories! The payoff is, you might probably get a little sore in some places. But no need to worry, try to relax and have your tension points gently pressed in a soothing spa experience to help calming your body. Directly in front of your massage bed, you can spot a herd of rhinos, zebras, and wildebeests passing by.
Experience also a peaceful yoga activity on request, delightfully cater by the beauty and serenity of nature. It will help you relax after a long day trip, bringing you back to your senses and feeling lighter than before.
We hope you can enjoy the immersive nature and adventurous safari experience here at Bali Safari Hotel!