Want to have a fun safari experience and get the best ticket deals at the same time? – Taman Safari Bali has the latest exciting packages! You can choose from and one of the popular ones is the Jungle Hopper Legend, which is an ideal package to get all the main activities and Bali Agung Theater.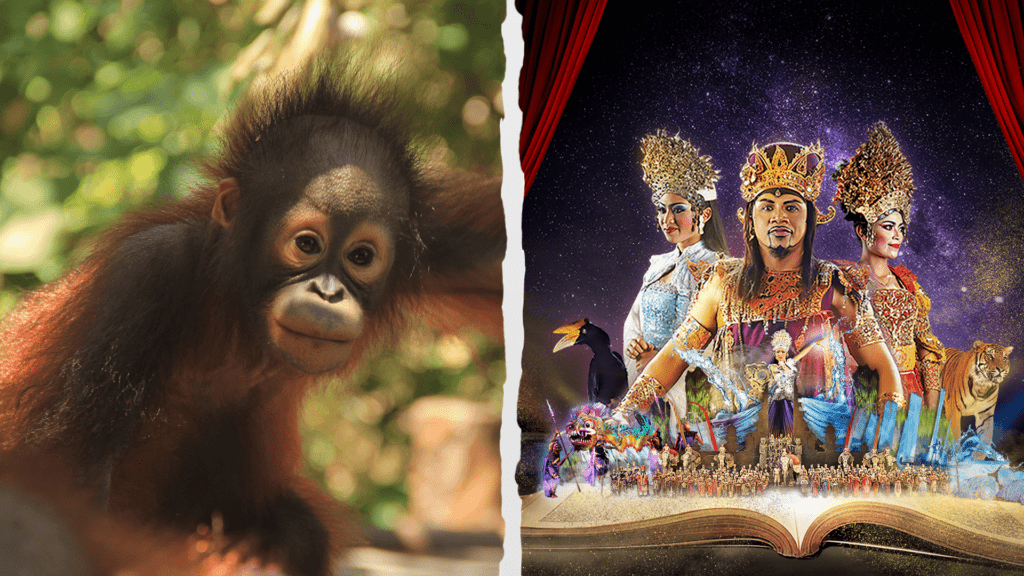 With that in mind, we'll give you an overview of what you can expect from this package. Yes, Jungle Hopper Legend!
Jungle Hopper Legend – Safari Journey
This Jungle Hopper Legend give all in one experience. People who have been here before will definitely mention the Safari Journey, which is the main reason why people want to visit Taman Safari Bali. This is the main attraction where you will board a tram that takes you inside the enclosure. This unique tour inside the giant enclosure, where our wildlife live, will definitely change your safari experience. This makes Safari Journey one of the best activities to consider.
Edutainment Show
Being the main highlight apart from Safari Journey, we also provide you with the best educational shows. These consist of both educational and entertaining purposes that can be understood by all. More specifically, these shows include Animal Education Presentations; Tiger Presentations, From Predator to Prey; and Elephant Education Presentations.
These edutainment shows will help you to increase your knowledge about animals and get to know them better. Curious how the animals will entertain you in a friendly way? Watch all the shows with your own eyes at Taman Safari Indonesia!
Other Activities
Included in the package too, let's cool off in the clear water of our Water Play Zone! Equipped with water slides and swimming pools for adults and children, the Water Play Zone is a great place to relax that shouldn't be missed.
More about water? The Freshwater Aquarium is the next place you can visit to meet aquatic animals. As you walk around, imagine meeting these aquatic creatures as if you were diving into deep water.
The Majestic Bali Agung Show
There's something new at Taman Safari Bali! Now it's even more exciting with the addition of the Bali Agung Show. No need to add more, you can watch it right in our magical theater. A show about the historical story of Balinese and Chinese culture that is full of sacred beauty. The mesmerizing music, typical dances of the Island of the Gods and the Land of the Dragon as well as the mesmerizing performances of the performers. This show is getting expensive and unmissable.
As the largest animal conservation institution in Bali, Taman Safari Bali is certainly more than just a zoo. Be sure to visit our official website to find out more!