Bali Safari Park is one of the top destinations for animal lovers and nature lovers. Dinner With Tigers in Ranthambore.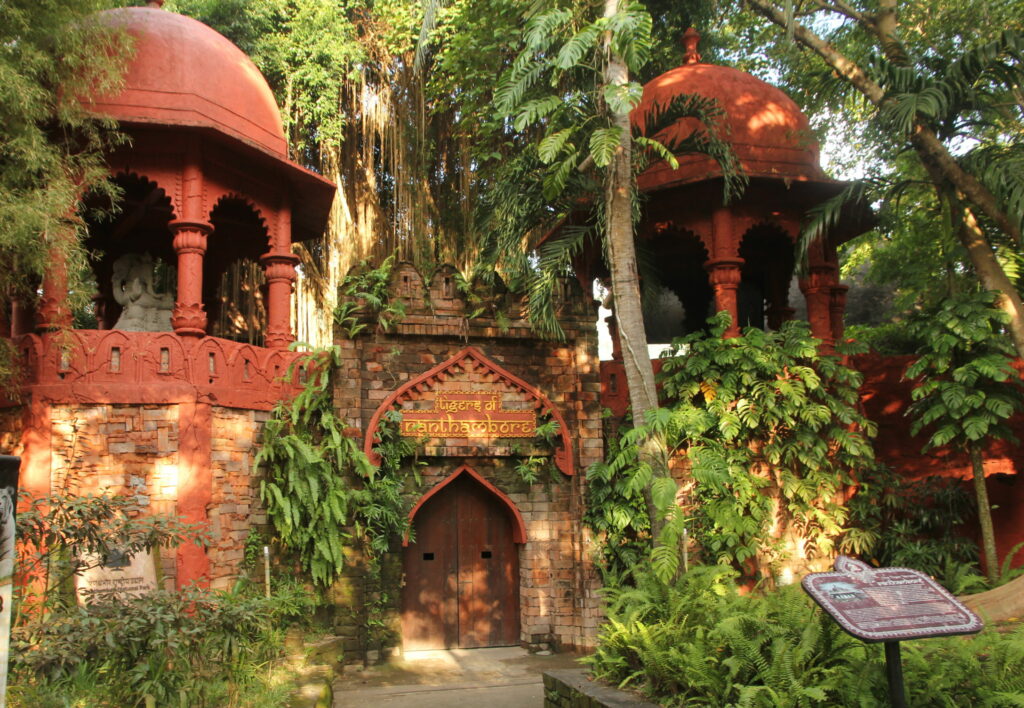 Covering more than 40 hectares, visitors can experience the thrill of seeing up-close more than 100 species of animals from around the world. One of the most iconic exhibits from India that is replicated in the park is Ranthambore which is the only one in Bali. This exhibit built similar to the original fort in India. Not only that, the area also inhabited by typical Indian animals such as white Bengal tigers, pythons, and many more.
The original Ranthambore Fort is located near the town of Sawai Madhopur in the Sawai Madhopur district of Rajasthan, India. This noteworthy fort built by the Chauhan rulers in the 10th century. Meanwhile, its original name was "Ranath Bhawar Garh" which means "place of Rajput warriors".
Ranthambore Replica in Bali Safari Park
Now, you can get a feel of famous Ranthambore fort of India by visiting Ranthambore Park in Bali Safari and enjoying "Dinner With Tigers at Ranthambore". A more exclusive and unique safari experience.Typical of India, the Indian menu is available in both vegetarian and non-vegetarian options. Accompanied by the iconic music of the Land of a Thousand Gods, India. You will also experience the thrill of feeding the white tiger while getting closer to the animal that has a native habitat in Ranthambore.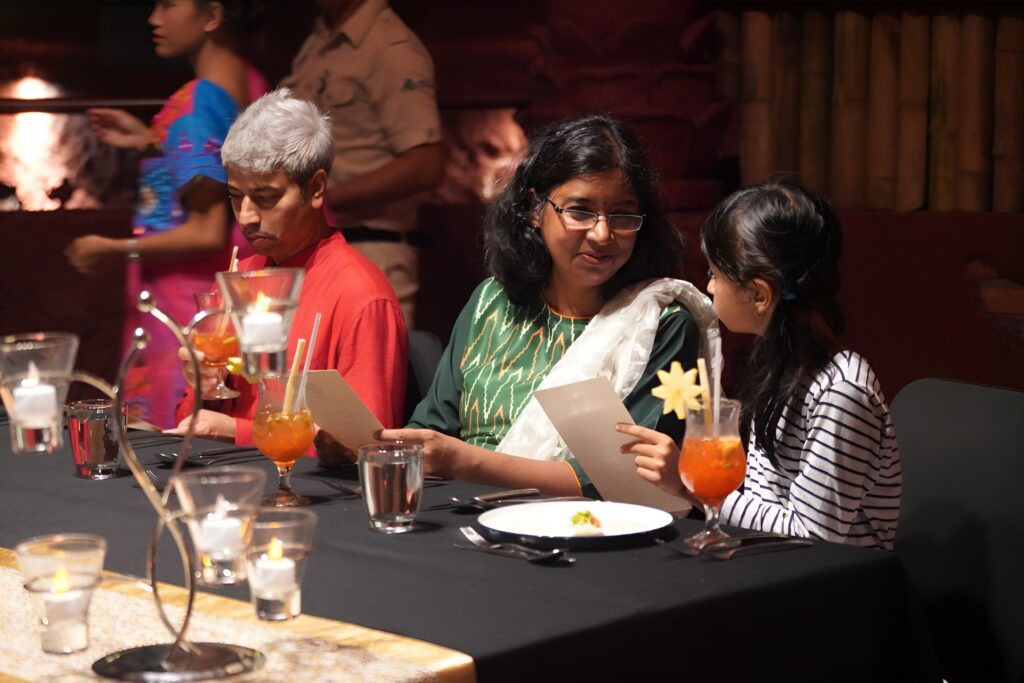 Inaugurated directly by the Indian Consulate in Bali and opened for the first time by Bali Safari. On this occasion, Ms. Neeharika Singh, Consul General appreciated the Bali Safari efforts and idea of having dinner with white Bengal tiger in a very beautiful replica of Ranthambore. She hoped that this would create further awareness among people about tigers and the environment.
The purpose of launching Bali's new and only safari destination, Dinner With Tigers at Ranthambore is none other than to provide a memorable experience for visitors. Also to educate about the story of the animals in Bali Safari, especially about the White Bengal Tiger. Get to know more about their habitat, how they survive and their behavior. And of course learn its history which has a sacred story.
Dinner with Tiger Only at Bali Safari Park
Bali Safari, which is a unit of PT Taman Safari Indonesia, continues to innovate to carry out animal conservation as a form of commitment to maintain and preserve the lives of animals so that they remain protected. As well as educating the public about the importance of knowing animals and their habitats to be able to harmonize to maintain the ecosystem and coexist with each other.
"Dinner with Tigers at the beautiful Ranthambore aims to provide a different experience to visitors, in order to enjoy the ultimate dinner with the luxury concept of Ranthambore which is original from India but the only one in Bali," Said Marcell Driessen as General Manager Bali Safari.
Interesting isn't it! For those of you who can't wait to have a Dinner With Tigers experience at Ranthambore, there is no need to worry because you can immediately book tickets on our website right now. Bali Safari will always provide the best experience for special moments with your loved ones.