Traveling can be so much fun as a family, and there are certainly many things to do in Bali Safari Park as a whole pack (or herd, like a herd of elephants; or mob, like a mob of meerkats). The conservation institute and animal park offer a wide range of activities – you won't only see our wildlife, but you will get to know them and learn something about their home country as well.
Here are 4 things that our visitors love to do in the park as a family:
1. Go on a 4×4 Safari Journey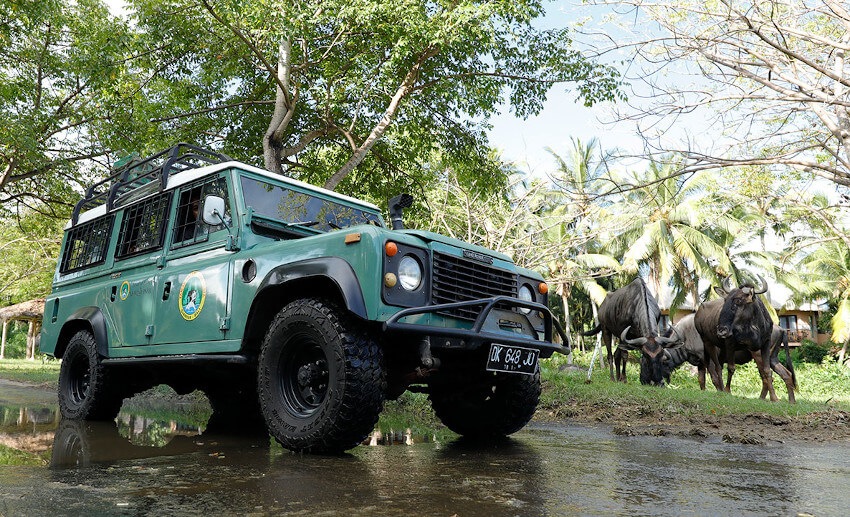 To enter the wonderful world of wildlife, you need to be inside our Safari vehicles. There are actually two ways you can enjoy a Safari Journey – in a Safari Tram and in a 4×4 Jeep (valid in only some packages).
What's so cool about 4×4 Safari Journey is that it is completely private – you share the vehicle only with your family. You also get to encounter several friendly herbivores and feed them their favorite treats. This is not available with the Safari bus, so to learn more about the travel packages in detail, visit the link.
2. Marvel at the Bali Agung Show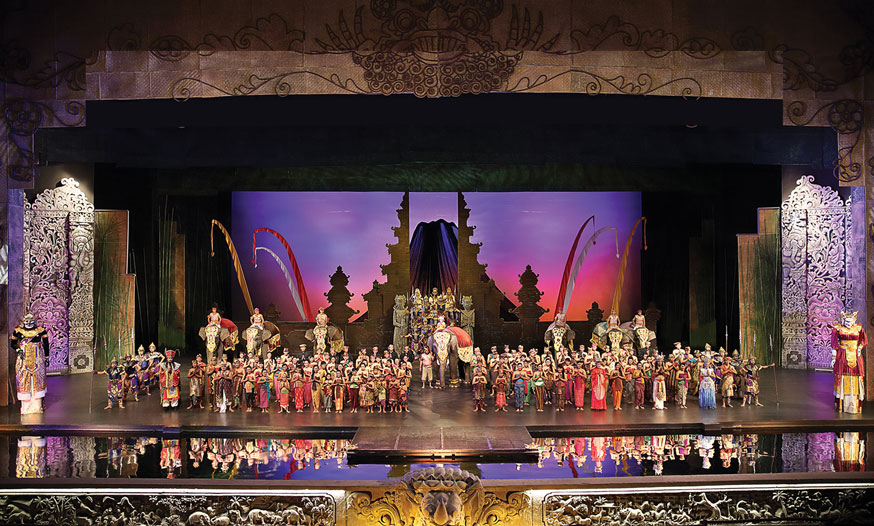 The Bali Agung Show tells the legend of a real Balinese King, Sri Jayapangus – a prominent and influential monarch – who helped shape Old Bali into what it is today. The Bali Agung Show explores the hidden, more mystical side to the tale – involving magic and a goddess, as it is told traditionally.
Themes of love, harmony, war and betrayal are explained visually with an outstanding performance from talented local actors. The artwork, costumes and backstage technology are also worth seeing. A once in a lifetime family treat, Bali Agung Show is a must-see for all ages.
Although we are always excited to showcase our amazing performance, due to COVID-19, the Bali Agung Show is temporarily closed until further notice. Safety is our top priority. If you still would like to sit and watch a show, you can still enjoy a variety of our Animal Shows.
3. Visit education shows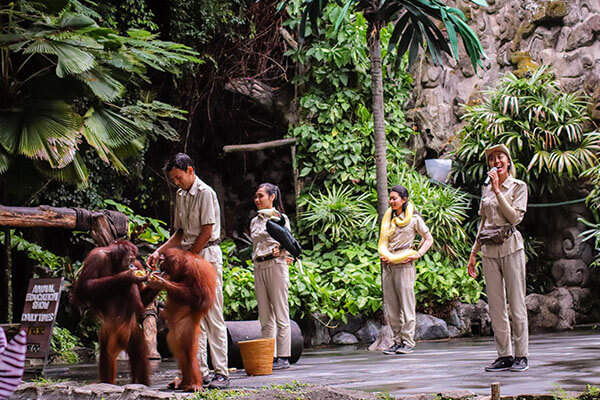 How intelligent are animals? Can they understand our language? Educational shows in Bali Safari Park are shows where you and your children can be as curious as anyone can be, and get the answers that you're looking for. From everyday animals like cats and dogs to nimble tigers and caring elephants, you can witness the animal kingdom's smartest species in action. View the complete schedule here.
4. Have lunch with mighty lions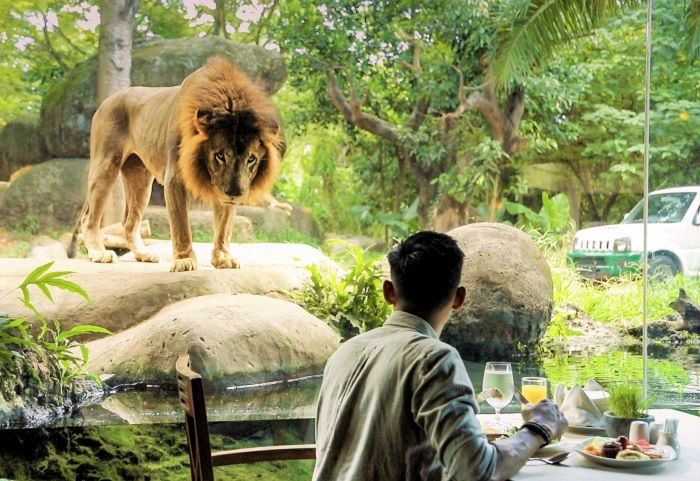 Have you ever been to a restaurant where nearly half of the wall is glass, and basking in the sun on the other side of the glass is a pride of lions? Tsavo Lion Restaurant is a restaurant. As you have your meal, you can observe closely how lions socialize with each other. It's a rare sight for sure, so don't miss the opportunity to get to know the unique personalities of each lion.
At Tsavo Lion Restaurant, you can enjoy a five-star menu with a five-star view. This unique dining experience is surely going to excite the young ones. Be sure to be at Tsavo Lion Restaurant during feeding time, so you and the lions can really have lunch together.
Also located at Tsavo Lion Restaurant is our family of meerkats – a huge hit with little kids especially. Watch as they run in and out of their burrows! A sure-fire way to keep the little kids entertained during lunch.