If there is one lesson that we, as the human race, have learned in 2020, it is that family is important. We will never forget the time we were forced to stay home in quarantine, work from home, and to practice social distancing with strangers, all in order to be able to hug our parents and children, and remain safe as a family.
In the New Normal era, the challenge of remaining safe in public during the pandemic still remains. But, we do not have to take on this challenge alone. If you and your family have learned to travel safely and strictly follow hygienic protocols, then there is a good chance that your holiday season can be spent away from home.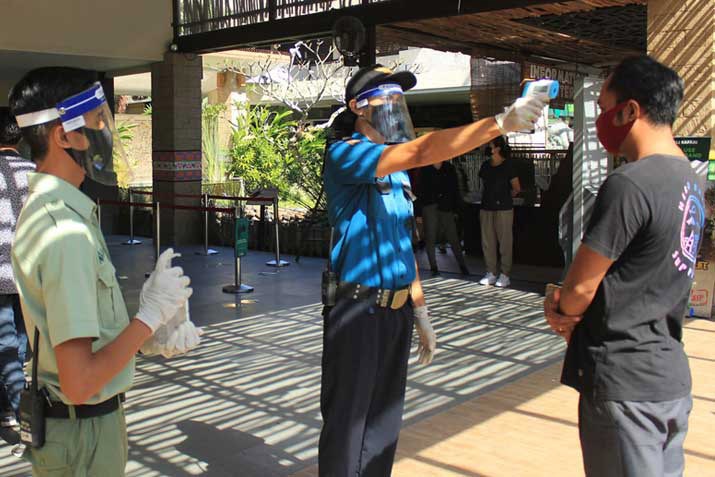 Just you and your family, We want you to travel without worries
Our family of staff at Bali Safari Park have spent the quarantine days planning and implementing systems to create a safe environment in the park for the New Normal era. Now everywhere, we greet you with a smile, although hidden behind a mask and face shield. We sanitize the park frequently, and disinfect the interiors of our ride vehicles even more frequently.
We have created policies to limit passengers in our Safari Bus so that it only carries half as many passengers. This ensures that you and your family can maintain the proper 1.5 meter distance from other families. This is the most basic courtesy we can do for your family so that you can travel without worry and enjoy a quality time with them.
More ways to ensure the safety of your family
Of course, there are more ways to protect your family in our park. We private 4×4 safari tours in our 4×4 vehicles. Limited to just one family per vehicle, your personal guide will transport you and your family to the many exhibits in the park. You will still be able to greet a hundred different species, up close and personal. Your kids will love the experience and will surely not forget the memories made.
In addition, these 4×4 vehicles are also authentic in terms of what you can expect in a wildlife reserve in Africa. After the ride, you can take one of the most interesting family photos to date — the whole gang popping out of the windows of the car.
Travel together
This holiday season, we would love to end the year with a smile. At Bali Safari Park, we offer a special open-date domestic package for Indonesian nationals and KITAS holders. Enjoy a 30% discount and the extra benefit of freely choosing when to visit up until 31 December 2021 next year.