Want to embark on a wild adventure or a safari? There's plenty to satiate your adventurous soul in Bali. Here are just a few examples:
Night Safari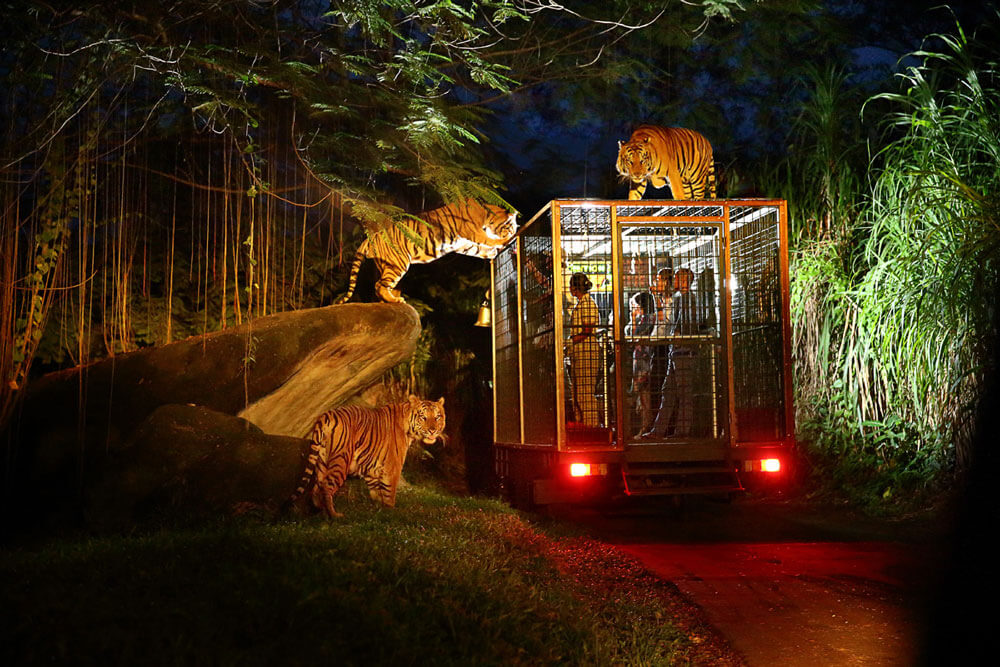 This is a must-try for those who love nature, adventure and the wilderness. The Night Safari at the Bali Safari Park takes you to a whole new level of excitement with a nighttime adventure in the wilderness. Using a specially-designed cage-tram, you'll get to see some of the world's most harrowing hunters and nocturnal creatures roam about in their natural habitat. The cage-tram lets you get so close to these formidable creatures and even feed them if you wish. This is definitely one of Bali's best natural wildlife encounters.
Dining With The Lions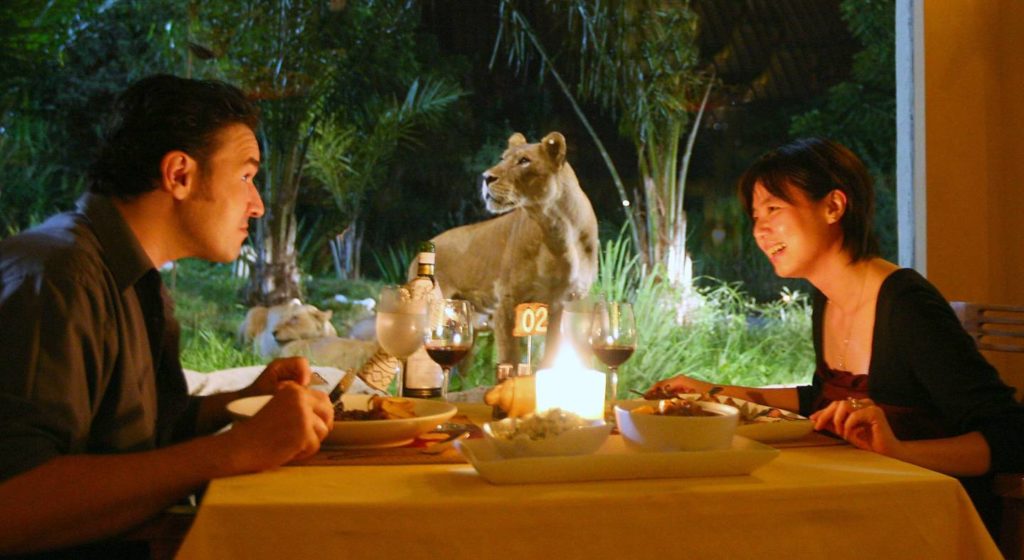 Enjoy a delicious 3-course dinner at the Tsavo Lion Restaurant at the Bali Safari Park, in Gianyar Bali. This unique experience allows you to immerse yourself in Bali's first-ever African-themed restaurant which is located side-by-side to the lion's enclosure. While you dine, you'll get to see the lions up close and personal from behind the glass.
Seawalker Tour
Want to walk, move and breathe freely underwater while you see everything around you clearly without the use of a scuba mask or snorkel? Then you must try the Seawalker Tour.  A 30-minute experience in Sanur, Bali lets you walk on the seafloor while wearing an oxygen-filled helmet. You'll be amazed by the plethora of tropical fish that swim just inches away from you! The best thing about the Seawalker is that you won't need to remove your glasses or contact lenses when under the water. Your hair won't even get wet!
See Bali's Beautiful Waterfalls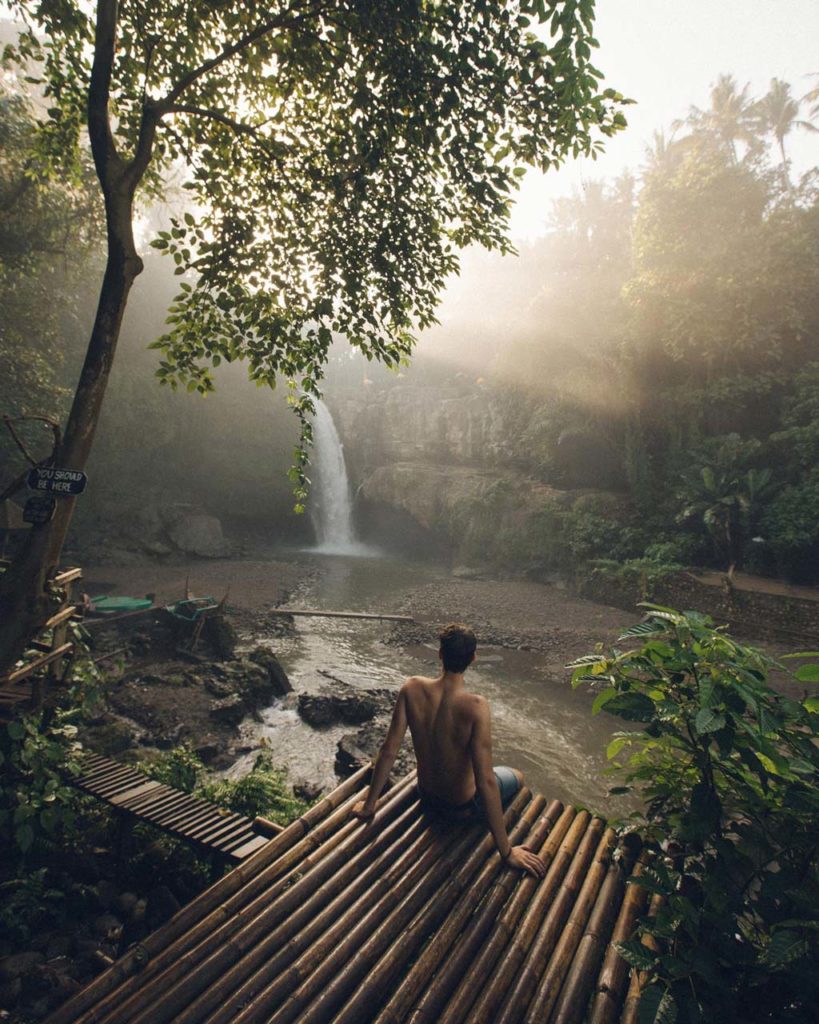 Bali is filled with beautiful waterfalls of all shapes, heights and sizes. In the Bangli region, you can find a slew of pristine waterfalls to visit in the day. There is the very Instagrammable Tukad Cepung Waterfall, and the Tibumana Waterfall which is really interesting as you'll need to trek through a jungle-garden of sorts, with bridges, streams and ponds before eventually arriving to the waterfall itself. In Gianyar, you will find the Goa Rang Reng Waterfall, the Kanto Lampo Waterfall and the very popular Tegenungan Waterfall.
Take the whole family to experience an African safari right here in Bali at the award-winning Bali Safari Park.