The 3rd of August was a special day for Bali Safari Park and Mara River Safari Lodge. It was the day the Indonesia Travel & Tourism Awards (ITTA) held an Awarding Gala Dinner Night in Inaya Putri Bali, Nusa Dua Bali – awarding the winners of the 3rd Bali Tourism Awards.
Bali Safari Park and Mara River Safari Lodge have won four different awards.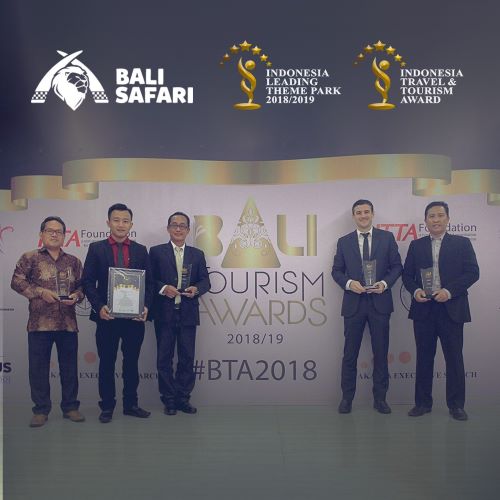 Bali Safari Park and Mara River Safari Lodge are located in Gianyar, Bali. This award winning theme park is a huge park with an extraordinary variety of wild animals. Home to over a thousand amazing animals – Bali Safari Park is your destination for an adventurous, fun, educational experience.
Mara River Safari Lodge is a themed resort that gives a unique holiday experience with Safari-inspired ambiance and accommodation. This award-winning hotel is located within the grounds of the Bali Safari Park.
Bali Leading Theme Park Award
Bali Safari Park is the best theme park in Bali. It offers a wide variety of packages. There is the Jungle Hopper or 4×4 Safari and you can even 'Night Safari'! Bali Safari Park is the perfect place for families and friends. Many families, like John Legend's family, visit and love the park!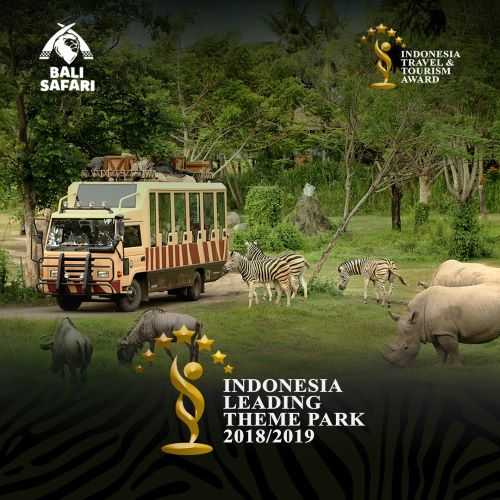 巴厘岛领先主题餐厅
The Tsavo Lion restaurant is a very special restaurant. The name already reveals some of its highlights. At the Tsavo Lion restaurant you, your family and friends can have breakfast, lunch, or dinner while surrounded by the park's pride of lions. Don't worry – there is thick strong glass between you and them!
巴厘岛领先绿色度假村
Animals live in the wilderness, and therefore Mara River Safari Lodge is also in the wilderness. The park has a wide variety of trees, native planting and wild greenery that is often found in the natural habitats of wild animals.
巴厘岛领先旅游展
To top it all off, Bali Safari Park operates the best tourism show in Bali. The shows name is the Bali Agung Show and is a spectacular cultural performance featuring more than 180 Balinese dancers.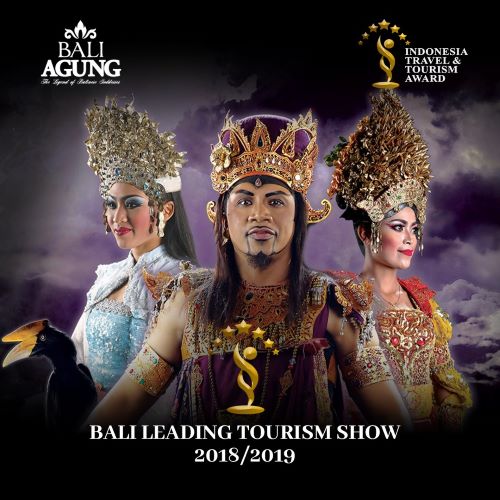 Visit Bali Safari Park and stay at Mara River Safari Lodge – enjoy the best times in Bali.