Local Balinese Alcoholic
Arak is a local Balinese alcoholic fermented drink. It has a controversial combination with Balinese drinking parties. The Governor of Bali has officially made 29 January "Balinese Arak Day" as a means to protect the unique cultural values of this Island. To celebrate this cultural heritage, we provide this local Balinese alcoholic for you. So, what you waiting for? Visit Uma Restaurant to enjoy Arak Sensation. Only IDR 99k/net and get 2 Arak Mixology for this week!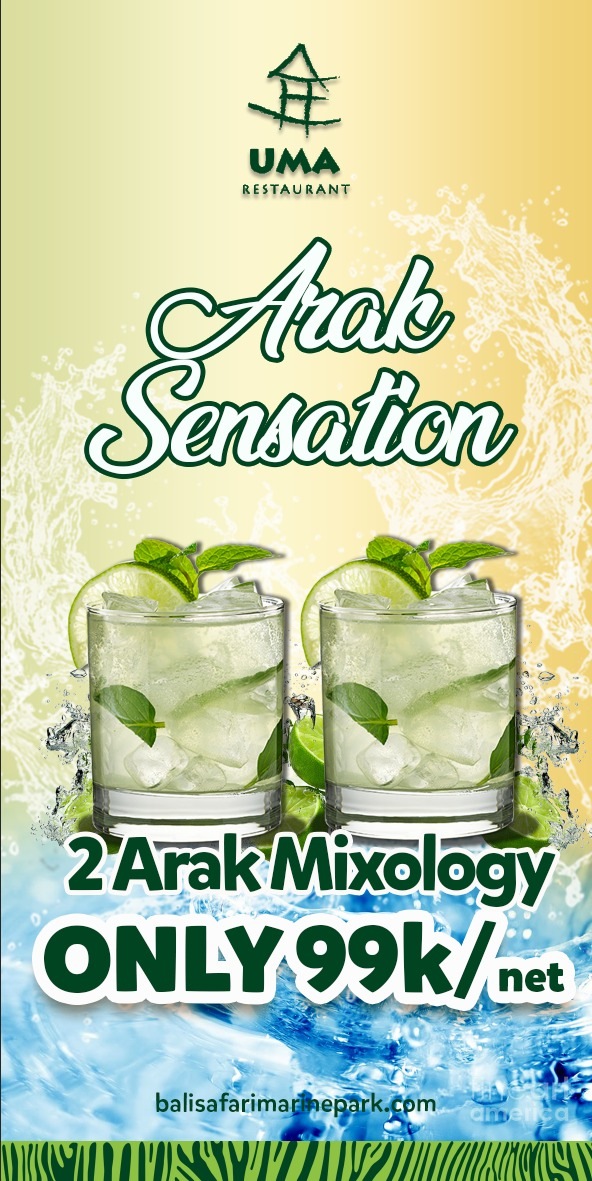 If you haven't browsed through our January-February Edition, you're in luck; We're sharing three feature articles with you now!
Flash Sale 2.2!
Flash Sale 2.2 is the right promo to go on a safari with family, friends, and loved ones. So, you could still save your paycheck with our attractive promo.
Safari Explorer is a popular package for Domestic as it includes all Safari Journey and Edutainment Shows packages. With only IDR 125,000/pax, valid from Monday to Friday, you can already have an adventure with the inclusions listed above.

Especially on Weekends, Safari Legend is the right package for you to choose, to experience a safari adventure and the spectacular Bali Agung Show! IDR 225. ooo,-/ pax, friends will be amazed by the show we present!
This promo also applies to foreign guests who want to enjoy a Safari experience in Bali. Get a 20% discount by purchasing on the website. You'll get all the amazing safari inclusions you could ever want!
Your body feel drained after adventure? Cool off your body at Water Play Zone. So, get a purchase only IDR 25,000-/pax at the outlets. If you feel swimming is not enough, we also have Fun Zone area, very fantastic amusement ride to enjoy! Let's boost your joy during holiday with Bali Safari Park and experience all of activities. For many more activities please check over 这里!
Valentine Package – Celebrating Moon of Love
14th February is often known as the day of love and affection. Themed "Season of Love in Safari", there is Valentine's event that you shouldn't miss either. If you visit on this day, you can enjoy various kinds of special Valentine's shows and games.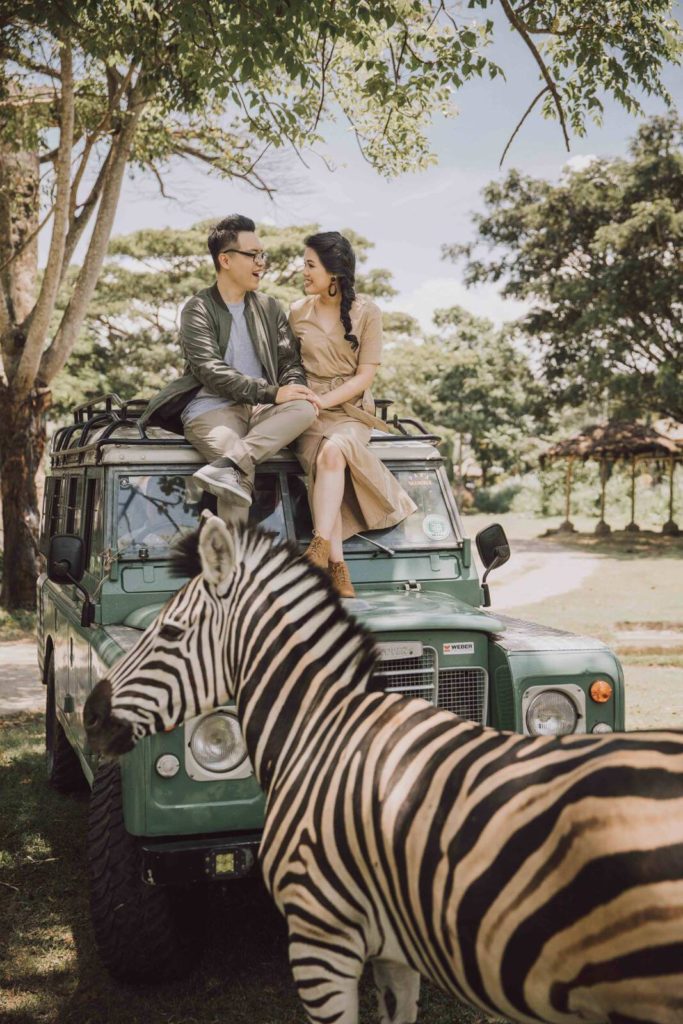 With this special promotion, according to Valentine's date, you will get a 14% discount for All Domestic and Overseas Packages. What's even more interesting? get 1 F&B voucher 14% discount and 1 free Water Play zone voucher. More efficient right? Animal lovers can order tickets on the website from 8 February 2023 – 15 March 2023. However, it should be noted that the arrival date cannot be changed, refunded, or combined with another promo. What are you waiting for? Don't miss this Valentine's Package. Immediately invite your partner or loved one to visit Bali Safari Park to celebrate this special day.
Don't forget to keep up with other interesting promos that you can check on our social media. What are you waiting for, grab your ticket now!