No matter which city you go to for a vacation, a visit to the local wildlife park can be rewarding. You get to see your favorite animals up close, be entertained by various live animal shows, and take part in a variety of attractions. Bali Safari Park is no exception, and you'll find so many more perks to visiting the park, that we recommend adding it to your holiday itinerary!
Safari Park – more than a zoo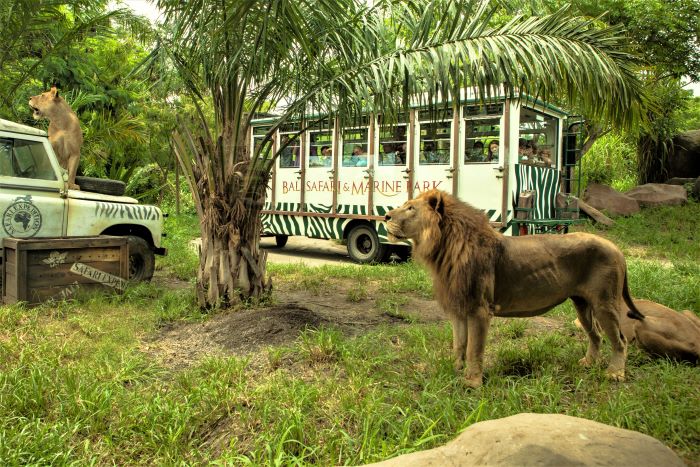 While it is a zoo by broad definition, Bali Safari Park offers outstanding services not only to its visitors, but also to the animals residing in the park. With larger enclosures that mimic the natural habitat of the diverse fauna, visitors get to look at the wildlife by entering the enclosure on a special bus.
Instead of looking inside an enclosure, you look outside the vehicle in a more immersive encounter, like a reverse zoo. It's ethical for the animals too – zebras get the space to roam free and run around, tigers have more territories to control, the watusi cattle can actually live in a large herd. These are the things that make Bali Safari Park unique.
Petting zoo – a child's dreamland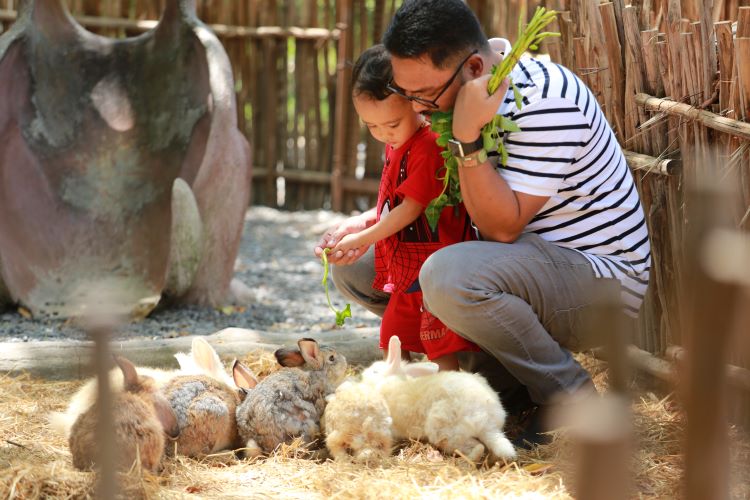 If you're travelling with small children, give them a treat by visiting the petting zoo. In here they get to meet friendly farm animals, like rabbits, guinea pigs, goats, and more. They also get a chance to ride ponies and learn about various tame animals by using their three senses: visual, auditory and touch.
In addition, the experience is a very good opportunity to develop good character. Your children will learn about compassion, responsibility, and respect for the animals and other fellow children. Just imagine your children's face when they see a photo of themselves riding a pony at Bali Safari Park when they were younger.
Night Safari – because the night is not over
Many animals in our Safari Park are in fact nocturnal. This means they are more active at night. This doesn't mean they sleep all day, of course, but if you get inside the tiger's enclosure, for example, you might see them roam around lethargically, or taking a nap. Things are more different at night. Carnivores are driven by instinct to hunt food in the dark.
Unlike the Jungle Hopper safari tour, Night Safari brings you to a selection of enclosures, including tigers, lion, elephants, giraffes, and zebras – all while you are in a cage tram for a full view and maximum encounter with the animals.
Don't be alarmed if a 130 kg tiger leaps over the cage and shows off its hungry belly – it's not looking at you for its next meal, but rather the fresh meat that the safari ranger brought along to feed it.
Tsavo Lion Restaurant – Dine like a King with the Lion Kings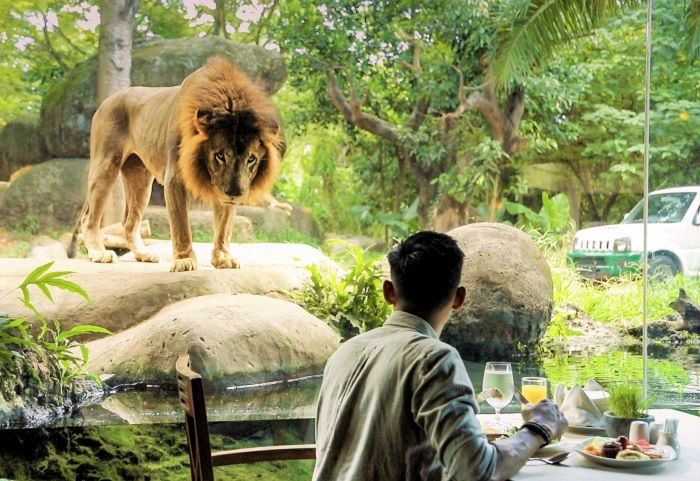 The Tsavo Lion Restaurant is the first African-themed restaurant in Asia that was built immediately next to a lion exhibit. The only thing separating you from the majestic pride of lions, are the glass walls that surround the restaurant. Other than that, you get a full unobstructed view of lions playing and interacting with each other like in the wild, all while feasting on international favorites and classical Balinese cuisine.
Of course, there are tons of activities and sights to see in Bali Safari Park. Are you interested in learning about Elephant Conservation? Bali Safari Park has many conservation and breeding programs devoted to the restoration of the world population of endangered species. Book a trip now and see you there!