Have you ever been to a restaurant where nearly half of the wall is glass?  More interesting, you can basking in the sun on the other side of the glass is a pride of lions. Tsavo Lion Restaurant, is the one who can give those experience to you!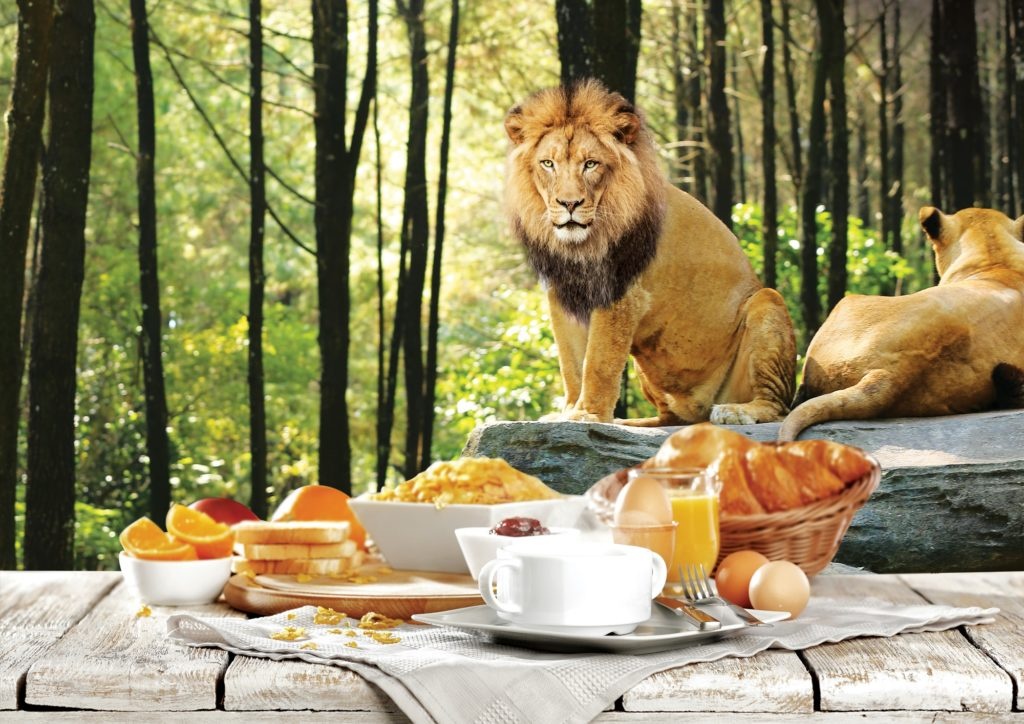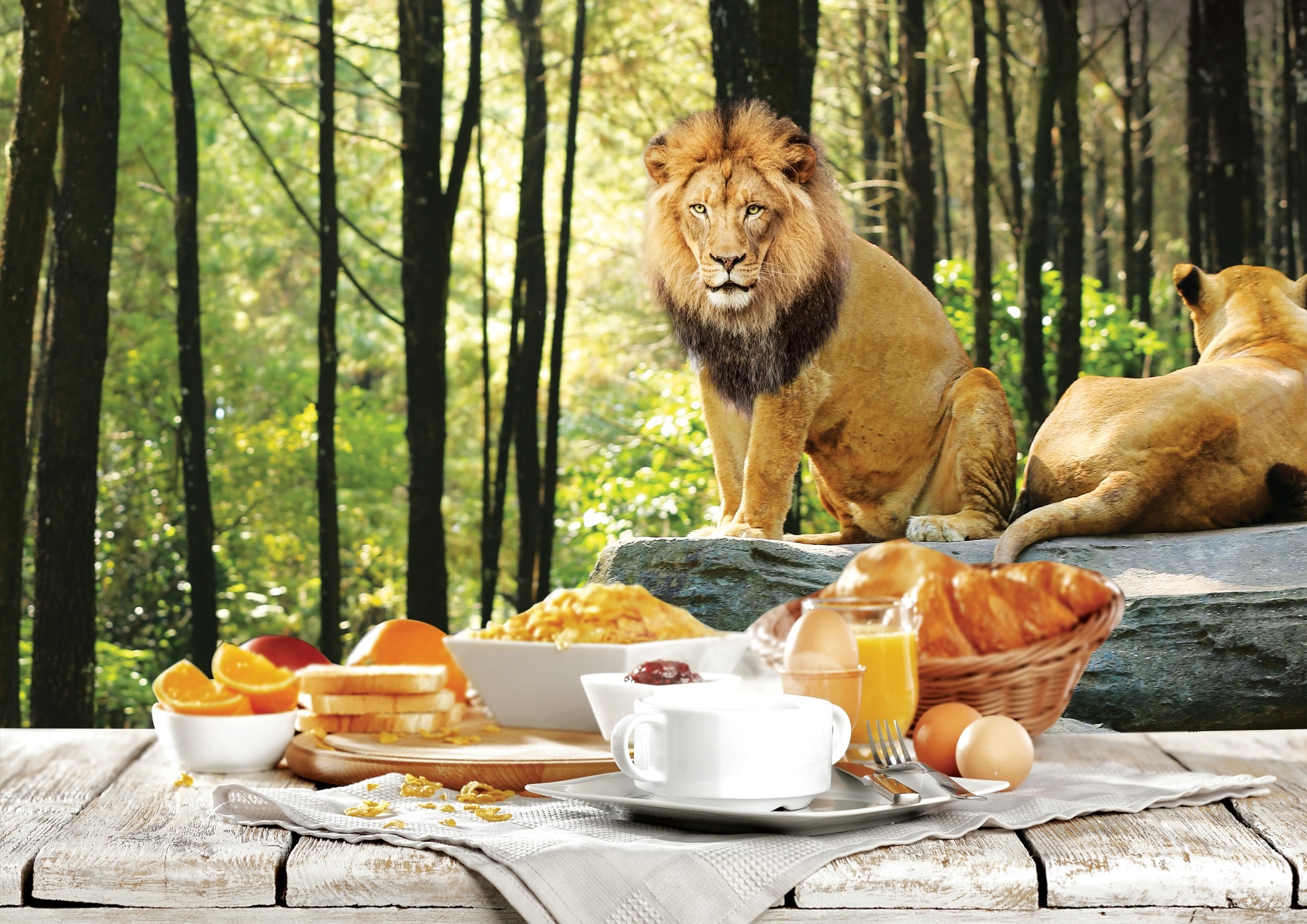 While enjoy a five-star meals in Tsavo Lion Restaurant, you can observe closely how lions socialize with each other. It's a rare sight for sure, so don't miss the opportunity to get to know the unique personalities of each king of the jungle.
The Story Behind Tsavo Lion
The name of the restaurant is inspired from the tragedy that occurred in Tsavo River, Kenya on 1898. There was a pair of male lions which were responsible for the deaths of dozens of Kenya-Uganda Railway construction workers. Due to the manner of their attacks, they are notable for their unusual behavior of killing men and man-eating.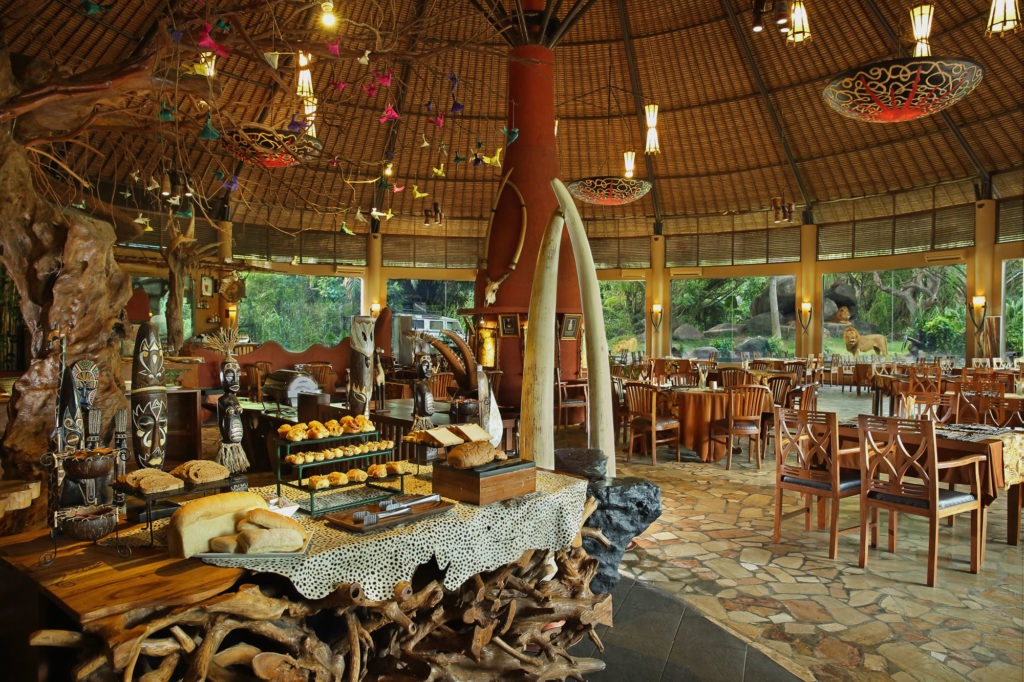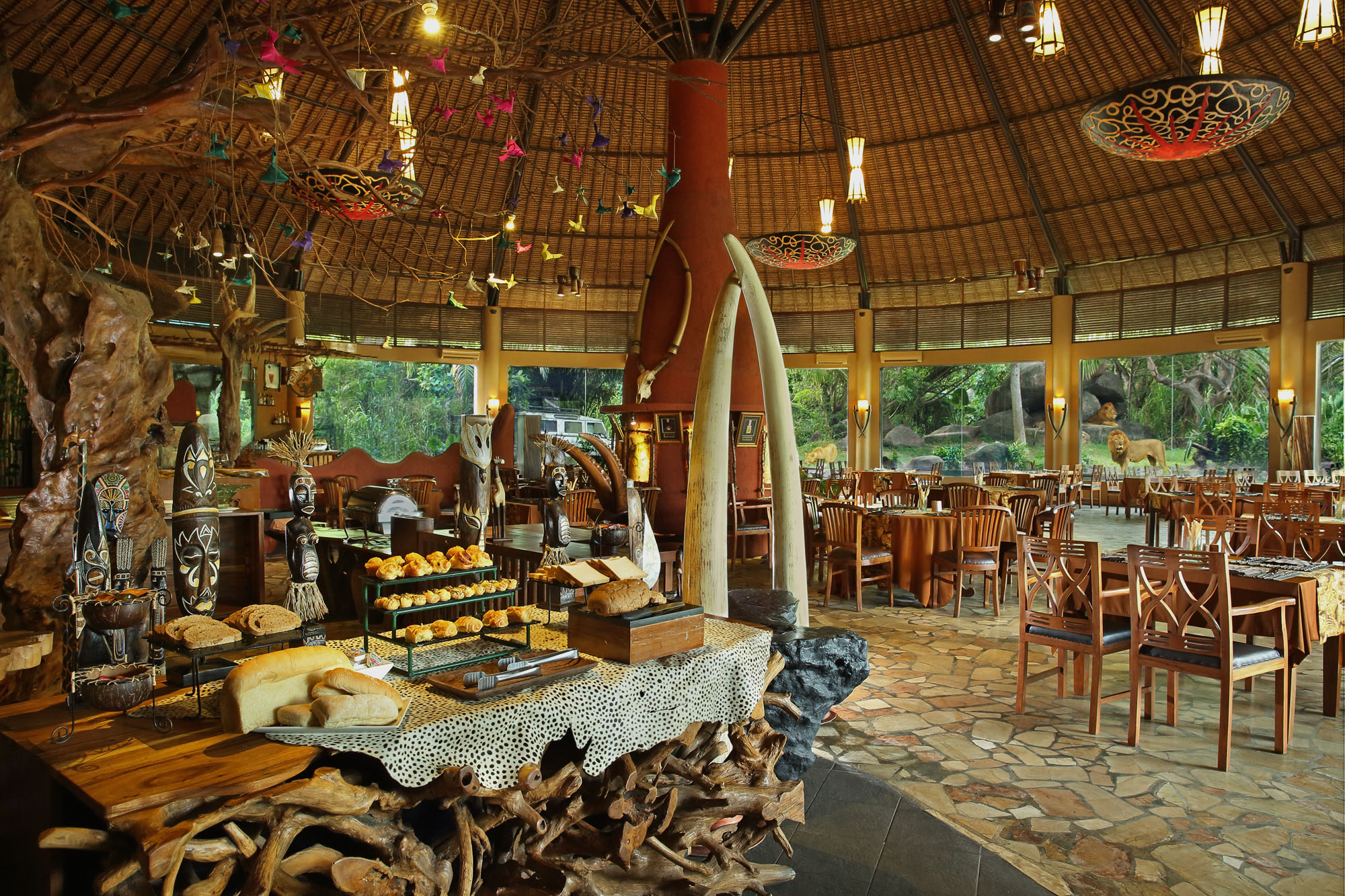 This has then becomes our marks to create a unique concepts that is different from other restaurant. Of course you don't have to be worry because it surely safe and well arranged!
This unique dining experience is surely going to excite the young ones. Also located at Tsavo Lion Restaurant, our mob of meerkats are a huge hit with little kids especially. Watch as they run in and out of their burrows! A sure-fire way to keep the little kids entertained during lunch.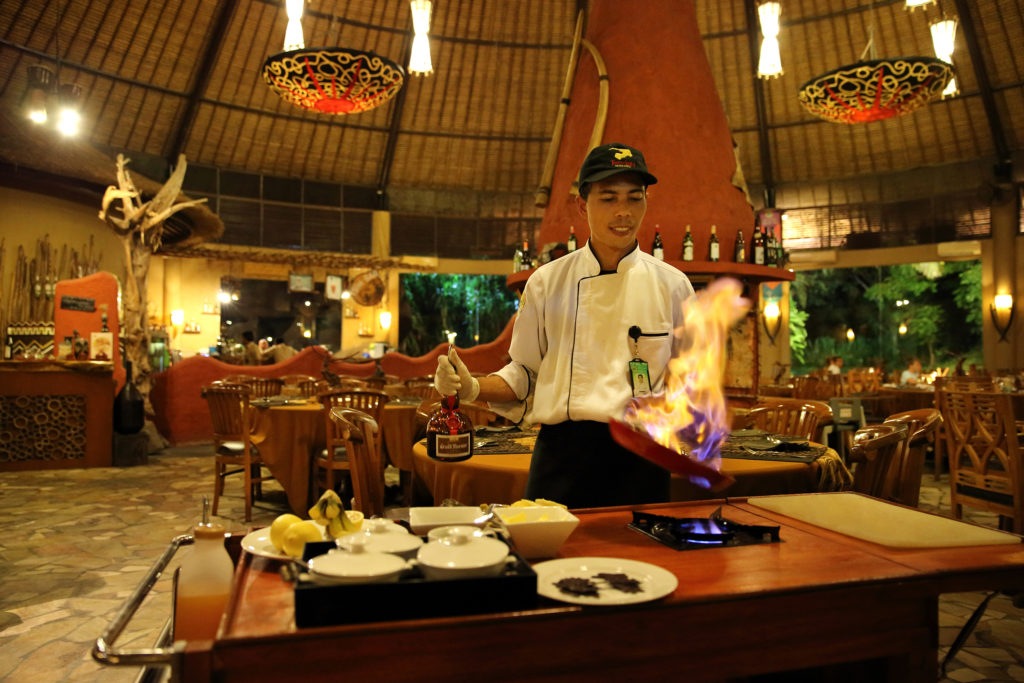 How to Visit?
There is the easiest way to go to the Restaurant as well as you can experience safari adventure at once. First of all, you need to purchase an entrance ticket at Bali Safari Park official website.
If you want the packages that already include with lunch, Dragon package is the right choice for you. Are you a morning person and like to start your day in a good mood? Breakfast With Lions package is recommended for you.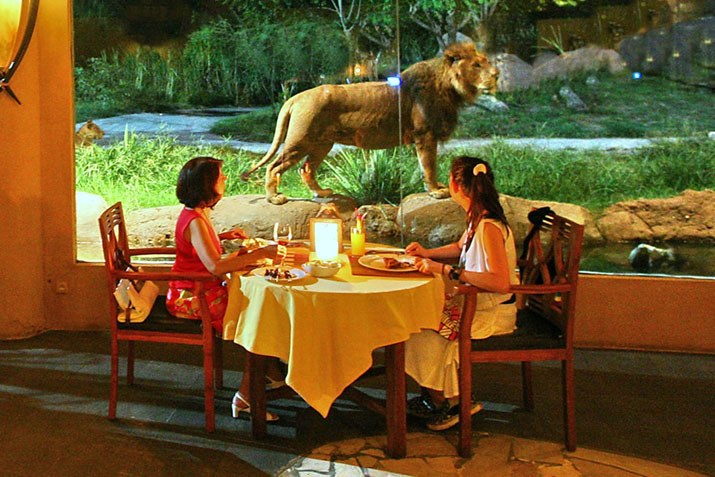 Or is it even the opposite where you want a romantic dinner with your loved one? Well, Night Safari with Dinner is the right offer for you!
Make the most out of your time at Bali Safari Park by enjoying an unforgettable dining experience in Tsavo Lion Restaurant. Book the ticket now!