Shows and Activities
Experience tremendous shows and activities at our park and bring a bunch of great memories to your homeland. Let's have a look at our various educational shows and many joyful activities you can try with your beloved ones.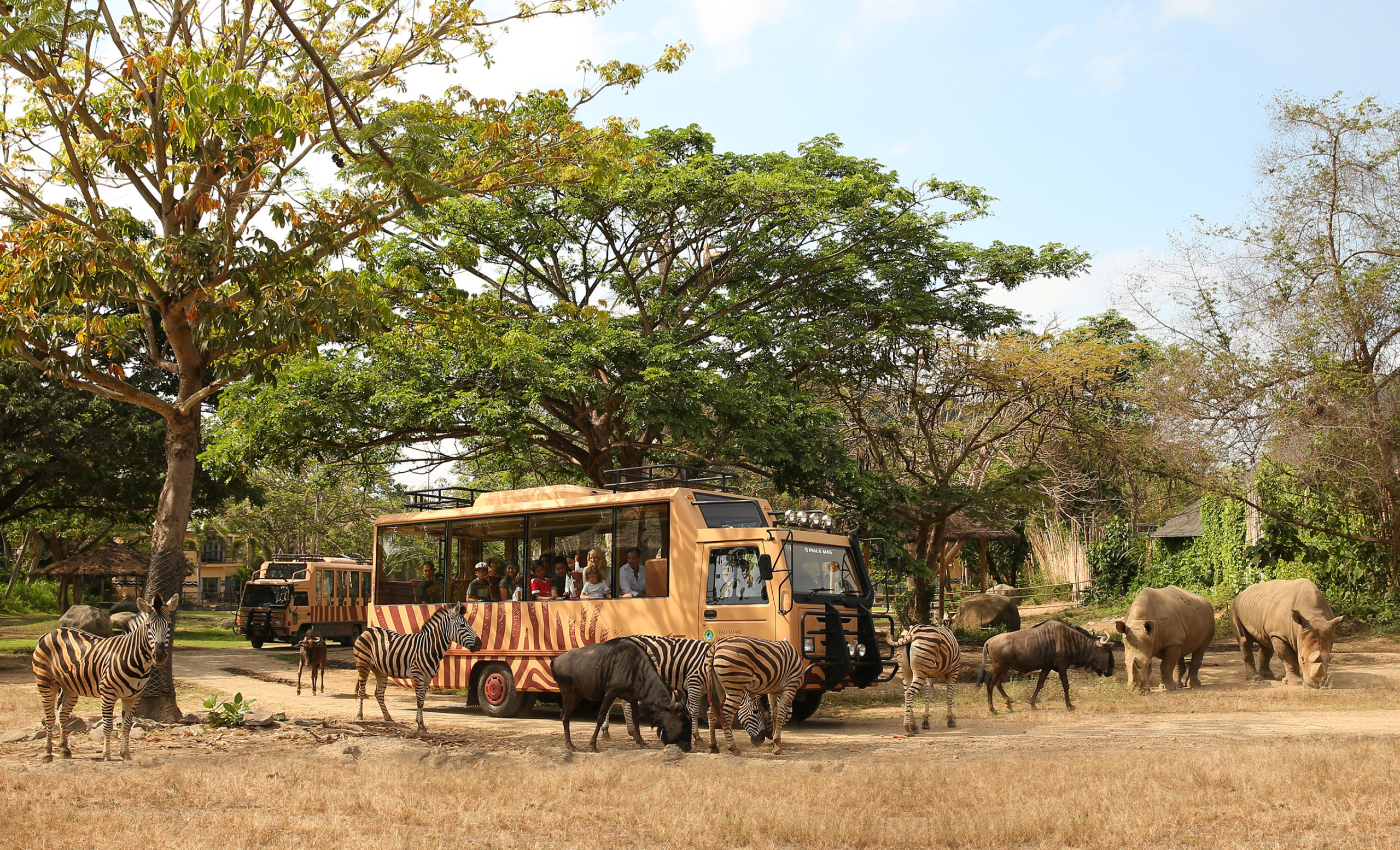 Safari Journey, the Highlight Activity at the Park
Our unique tour inside the wide enclosure will redefine your safari experience. This activity will take you into the wilderness with an exclusive safari tram, led by experienced tour guides on board you will witness our animals roaming freely in their natural habitat. Learn more here!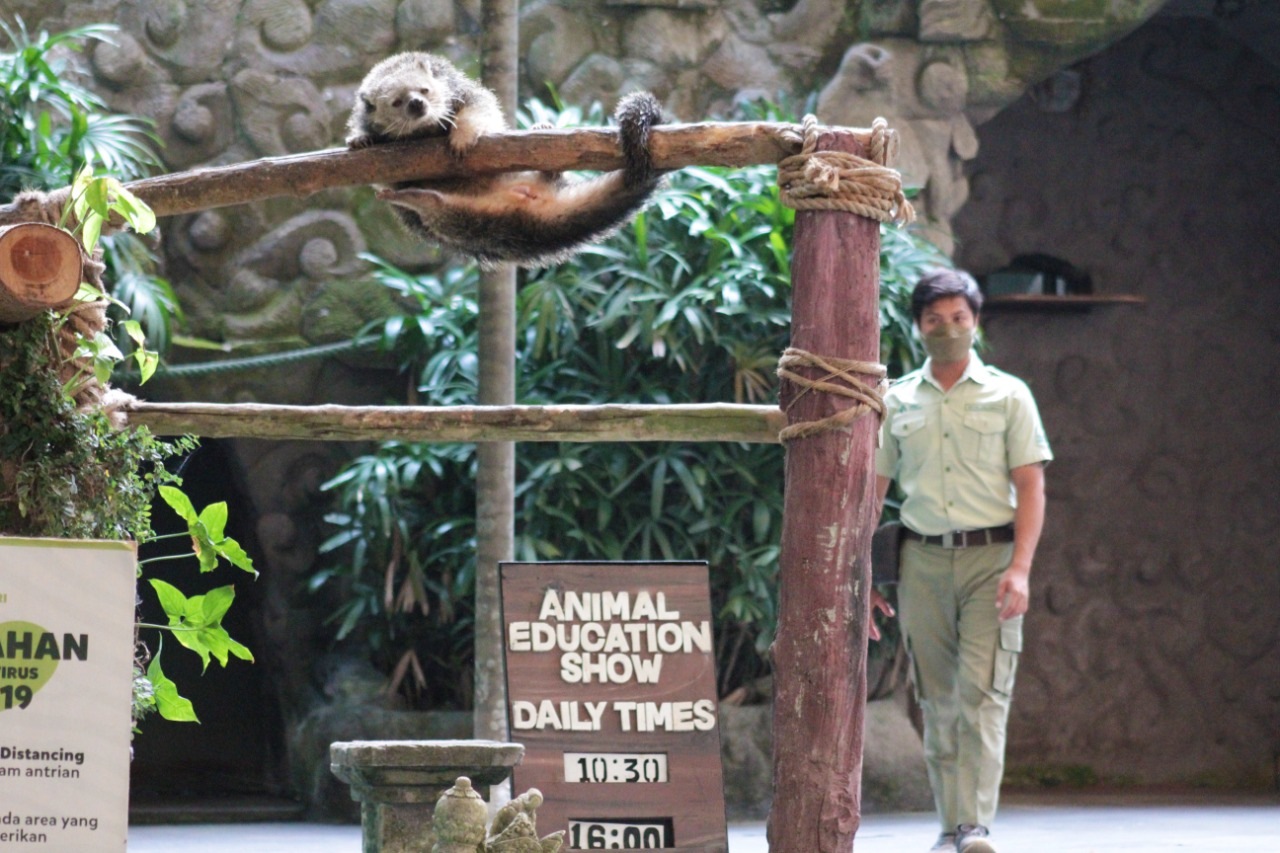 Animal Show
All animals' educational presentations on the schedules will showcase the intelligence and empathy of many endemic animals that harmonically remind something about conservation and the environment to all eyes in the park.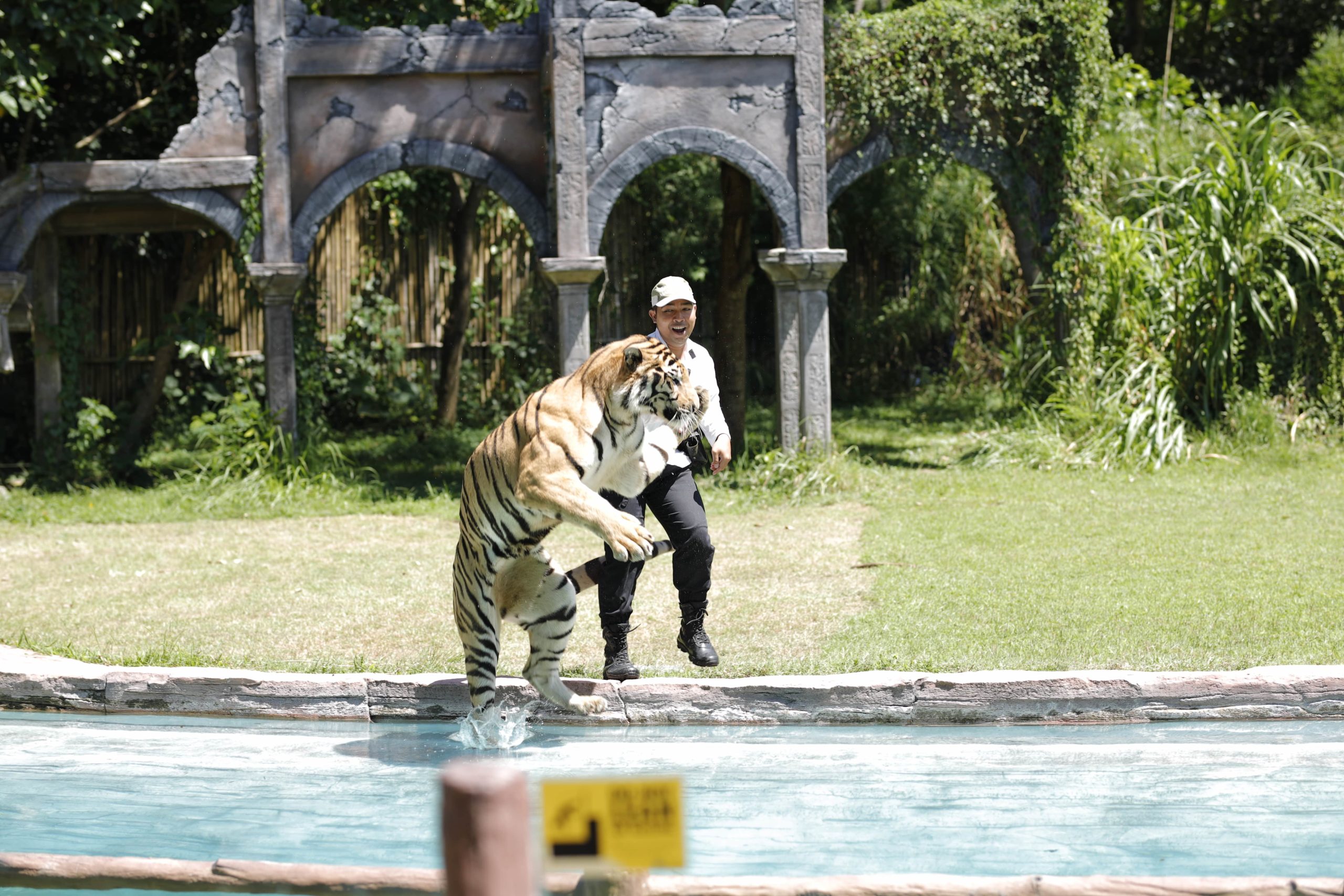 Big Cat Show
Our Big Cat Show is more than just a show. It is a cultural-bounded show that will remind you that tigers are part of the Indonesian culture. Step up into our Harimau Amphitheater to witness the greatness of this big cat.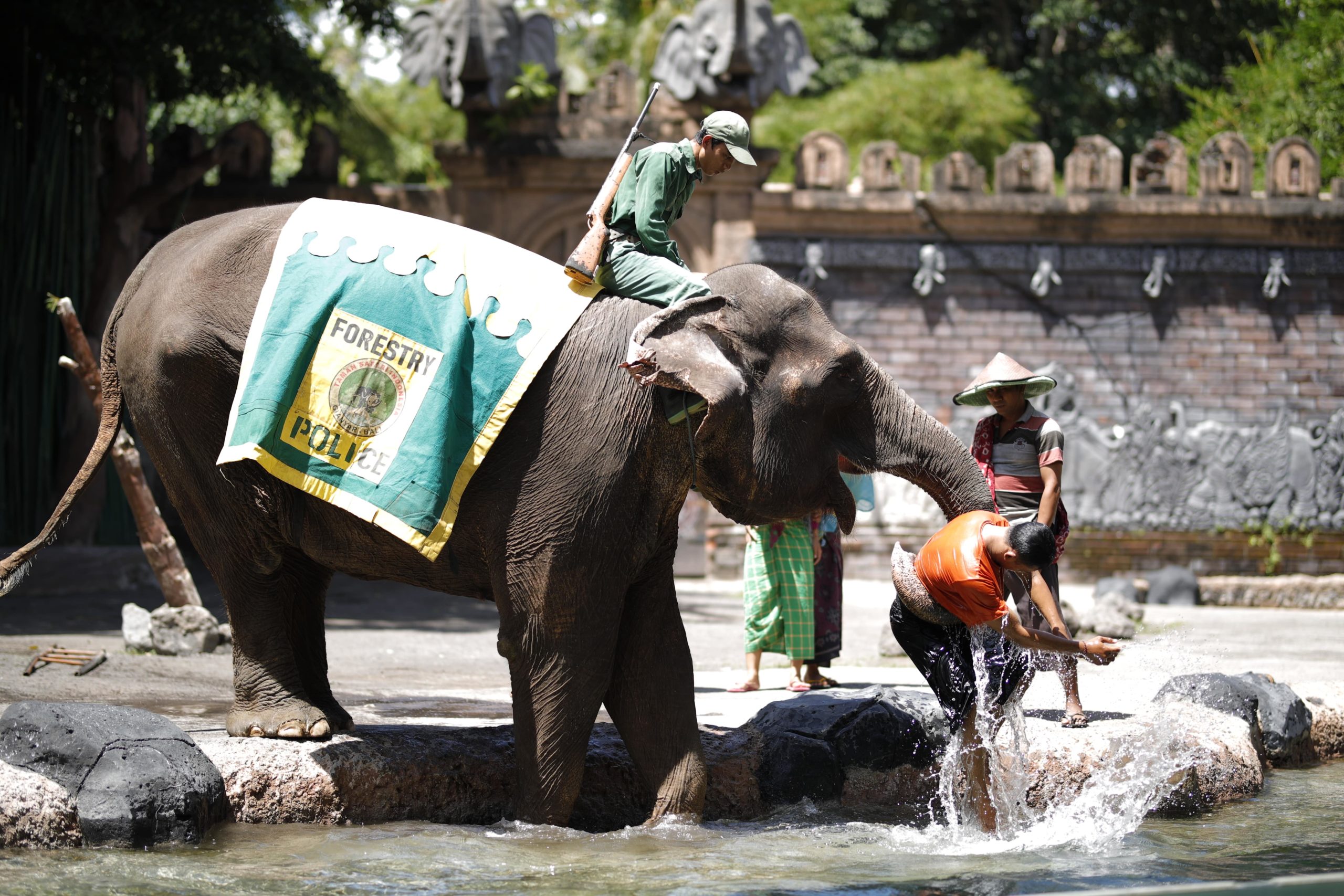 Elephant Show
Do you know that elephant is an intelligent animals? Let's see how these Sumatran Elephants will amaze you in a cultural and educational show. Please sit back and enjoy!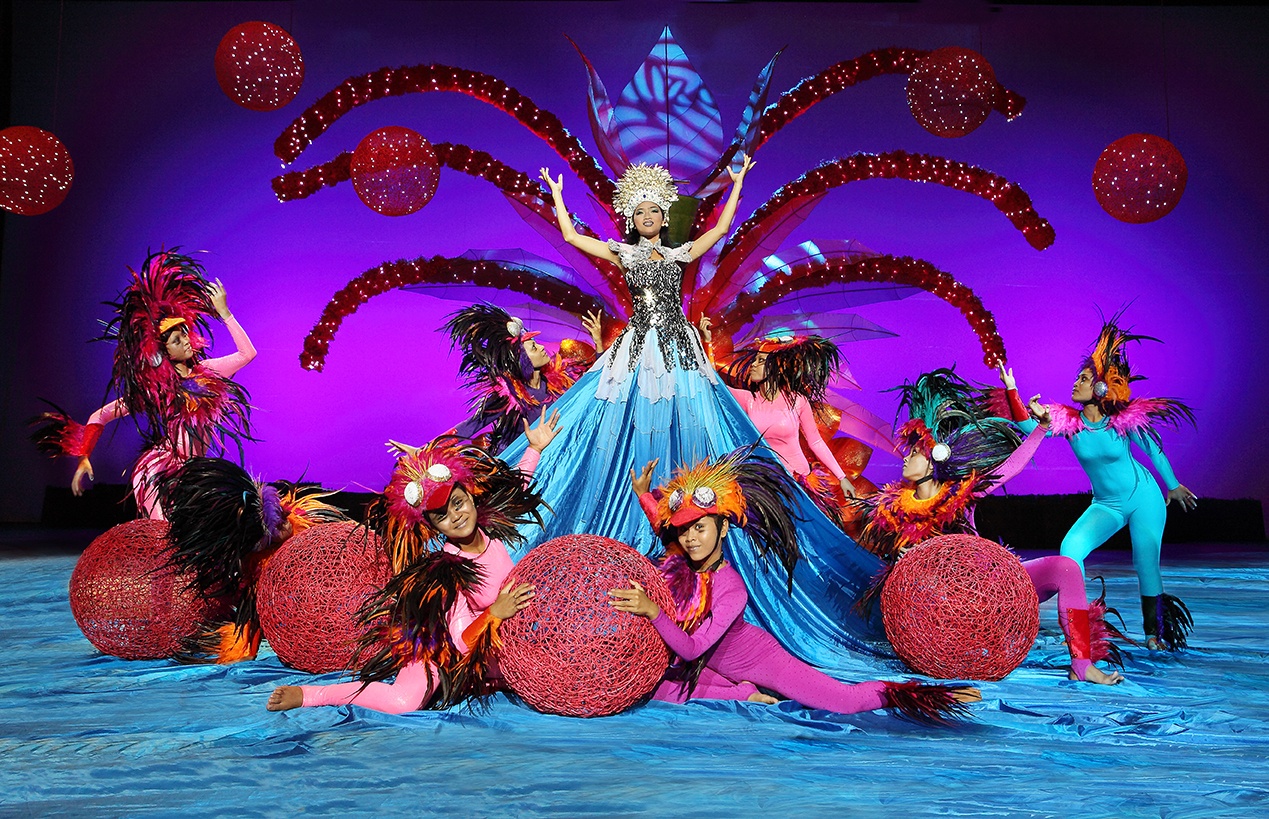 A Spectacular Performance of the Bali Agung Show
Indulge yourself in a live theatrical Bali Agung Show performance, featuring a brief introduction to the local myths and legends that have been rooted in Balinese people's beliefs, conveying moral values that relate to all ages including your kids.  Let's be a part of this cultural mega show here!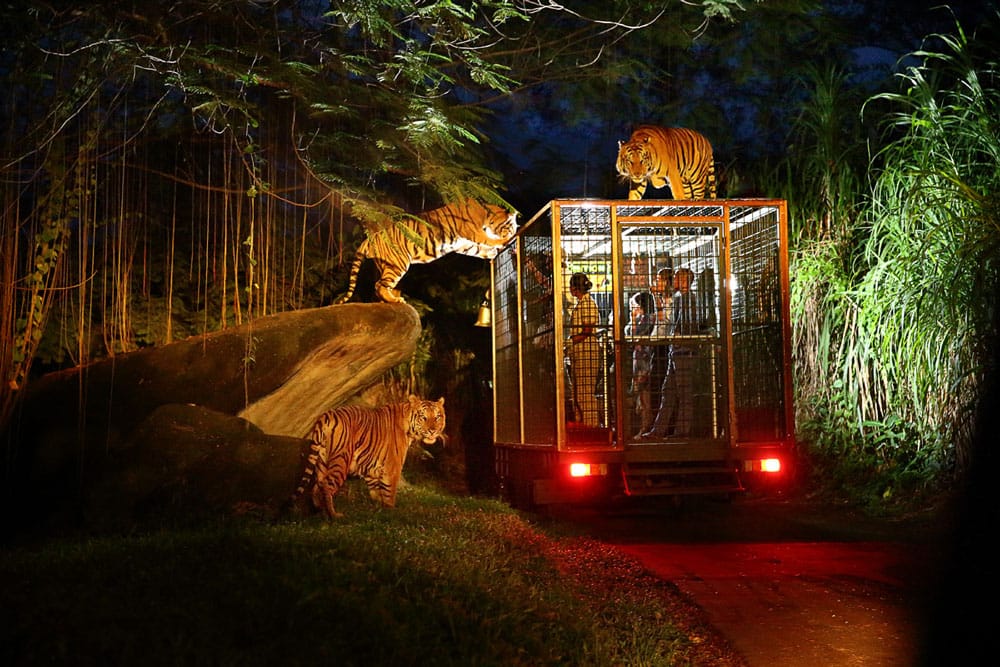 The Night Safari Activity
Try to ride on a specially designed tram and watch the nocturnal creatures come alive. When it seems that you don't even want to leave our awesome Safari Park, don't hesitate to stay overnight at our Safari Hotel and enjoy the Night Safari without worrying about going home late at night. Let's explore the night with us here!
Funzone
After an adventurous day at Safari Park, let's boost your adrenaline at our Funzone and enjoy some awesome ridings to make your day more exciting.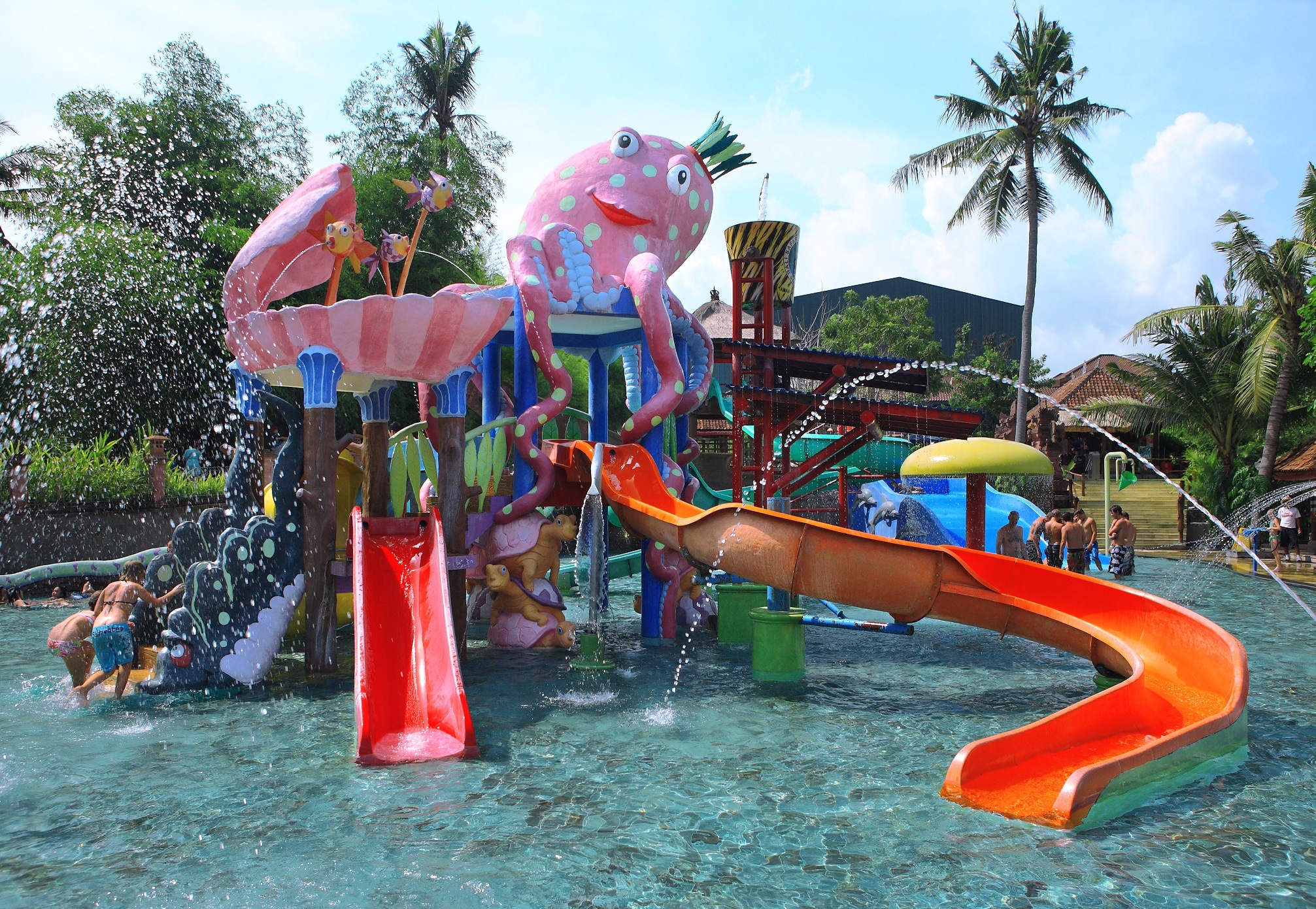 Water Play Zone
Let's get wet and cool yourself off from the heat by swimming in the Water Play Zone, equipped with fun slides and a water playground.
Elephant Ride
Let's try a thrilling experience by enjoying our African Safari panorama on the back of the biggest mammals in Asia. Sit back, relax, and be ready to stroll around with them!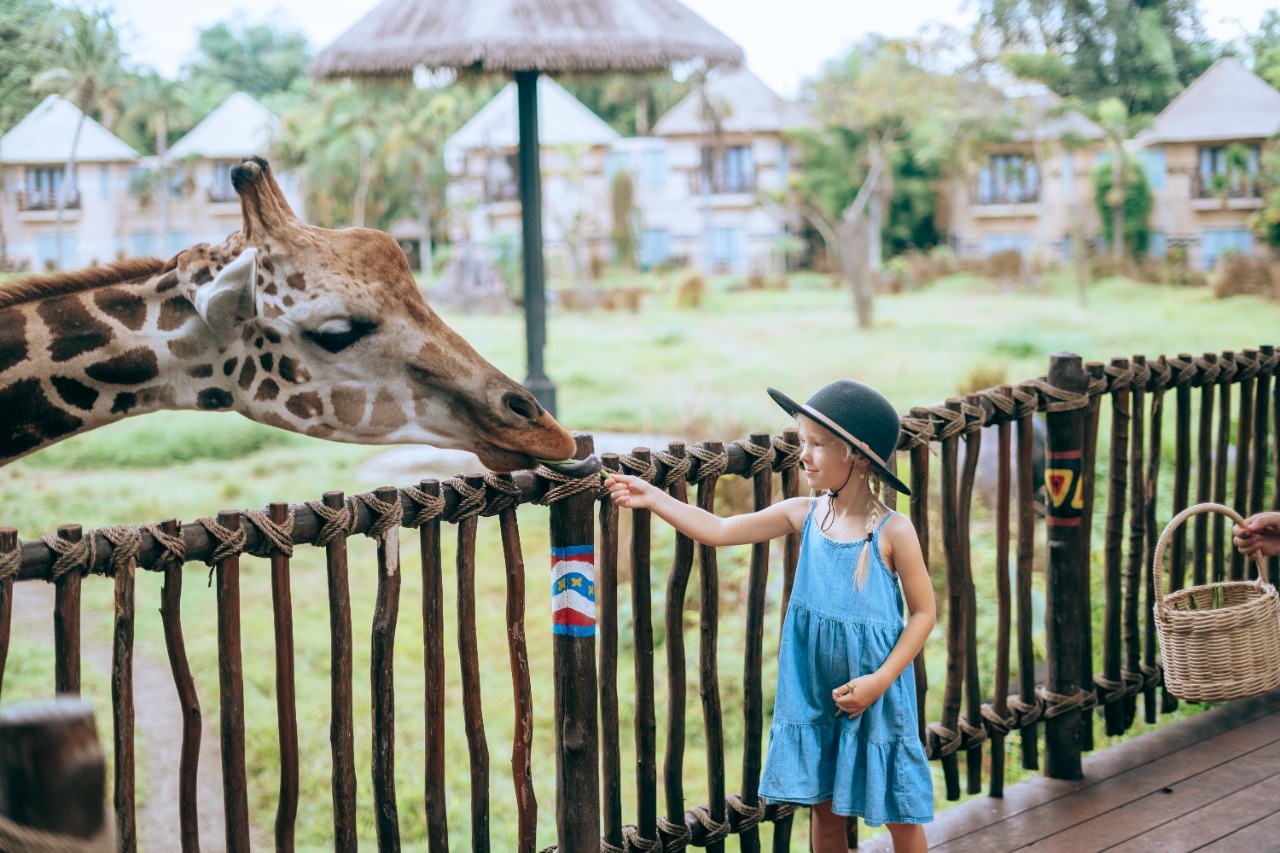 Animal Feeding
Get closer to our magnificent animals such as giraffes, elephants, meerkats, and many more, and enjoy feeding them with your own hand. Be brave and curious so you will get an exciting adventure at our park.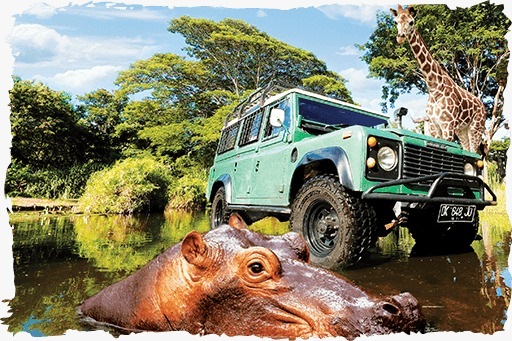 4x4 Safari Jeep 
It's a REAL SAFARI! Get a more adventurous day during the journey with our 4x4 Safari Jeep, be closer to the wildlife and enjoy feeding our animals nose by nose. Let's get wild here!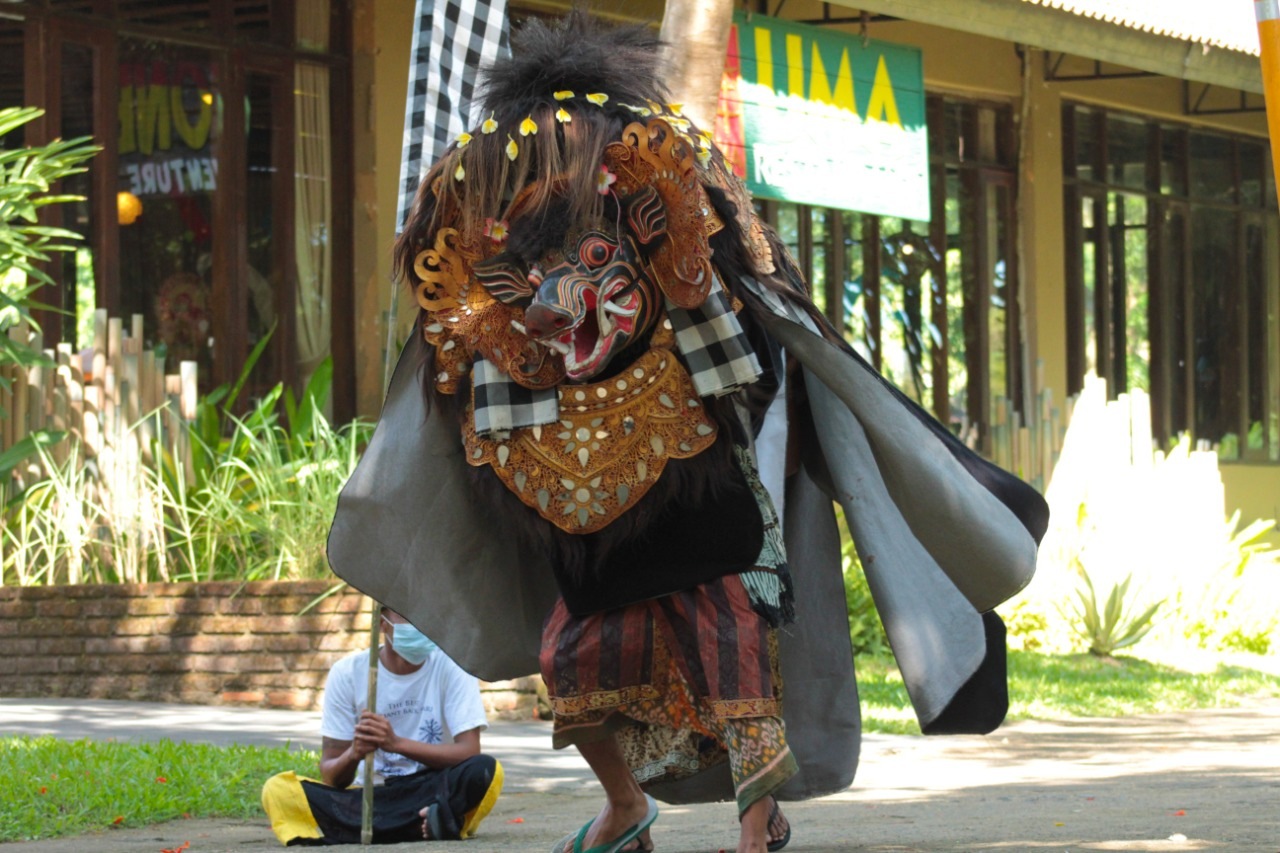 Peken Bali, a One-Stop Spot for Balinese Culture at Park
It's never been enough visiting Bali without learning about its rich culture, isn't it? Let's visit our cultural attraction at Peken Bali and get overwhelmed by the indigenous Balinese culture.