Blood is the most precious gift that anyone can give to another person. Every two seconds there are someone who needs blood all around the world. Since blood can't be made or manufactured, these patients depend on blood donors for their very lives.
A decision to donate your blood can save a life – the gift of life. Through this issues, Bali Safari Park, in collaboration with Palang Merah Indonesia (PMI) held a campaign named Safari Blood Donation.
The Purpose of Campaign
This might be something you already knew about. You've probably seen the posters and the big mobile blood banks – community blood drives are often in the public eye.
We often hear about the importance of donating blood as it relates to the recipients. One blood donation could help up to three patients. That's why we have very important roles and the easy way we can do to save lifes is donate a blood.
Through the campaign of Safari Blood Donation, "The Easy Way to Save Lifes", all of Bali Safari staff were joined. The day was held on Friday, May 13th 2022 on VIP Theater area Bali Safari Park at 09.00 am – 12.00 pm. All 53 bags have been donated to Palang Merah Indonesia (PMI) which later will be used by people in need.
Benefits of Blood Donation
Not only us, you also can save lifes! Perhaps you are considering donating blood but are unsure of the effect it will have on your body. Or maybe you've done it before and are curious about how it might impact you if you donate regularly. In any case, you may be surprised at some of the advantages you will got!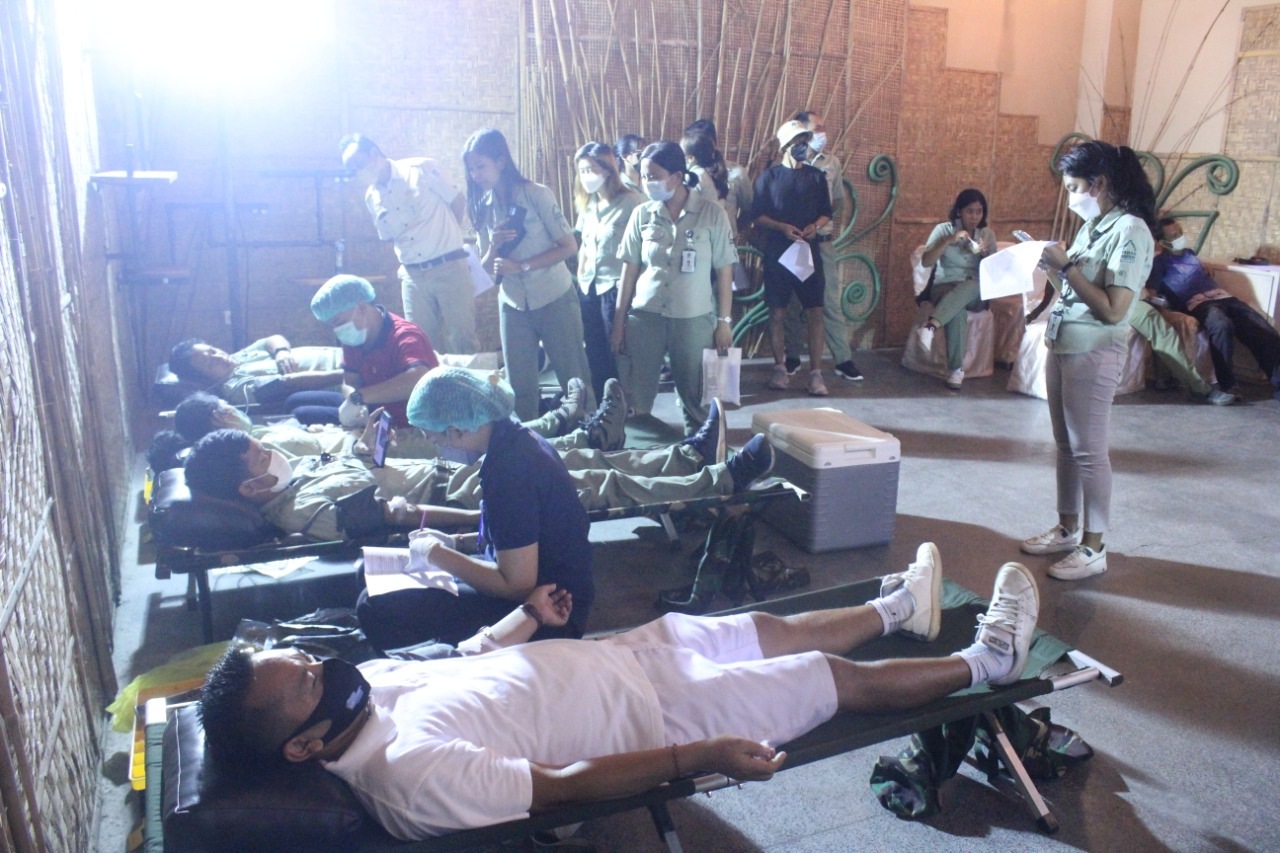 First, giving blood can reveal potential health problems, lower your risk of suffering a heart attack and cancer. The next one, it also can help your liver stay healthy. Not only that, it will help your mental state as well! When you roll up your sleeve and sit down in that chair, you know you're making a difference – and that makes you feel good!
The health benefits of donating blood are considerable. But of course, the most important part of the process is helping to save lives. Let's start donating your blood because we are social beings who need each other.