It's Payday Time!
The holiday season is over! Even though December has passed, you could still save your paycheck with our attractive promo "Payday Gaul Promotion" in Bali Safari Park! This promo valid from 25 January – 05 February 2023, and can be used from 25 January to 28 February 2023.
Payday Promo Detail
Now, you can get special discounts for an exciting safari adventure. It's really easy, let's follow the steps below;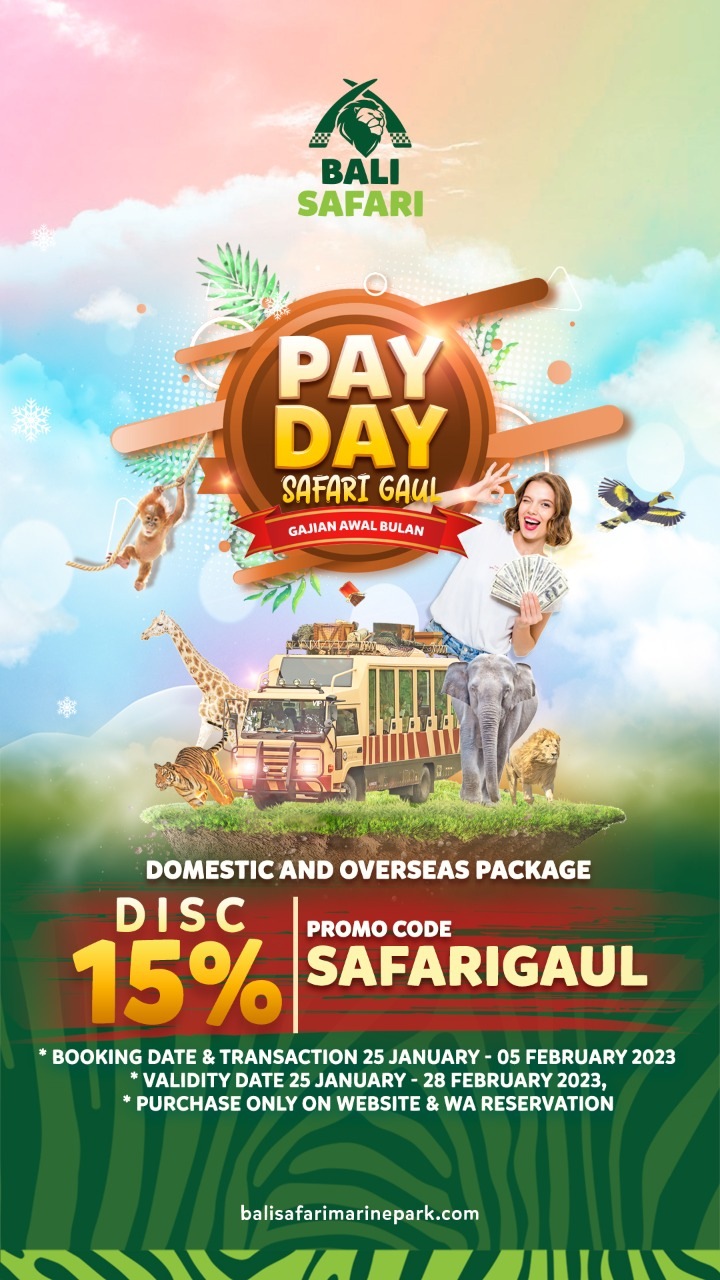 Visit official website Bali Safari Park
Click the "Book Now Ticket" (logo at the top on right side)
Select "Overseas" (various types of packages will appear to choose)
Click "Check Availability" (select a visit date)
When the Booking Details appear, enter the promo code "SAFARIGAUL" 15% discount immediately applies to your orders!
You could also make the booking through our WhatsApp Reservation. Please note that tickets can't be rescheduled nor refunded!
What Activities You Can Get?
Try our must-do activity, Safari Journey, which is going around, seeing animals from Indonesia, India, and Africa using a special tram. Our Safari Rangers will explain the animals to you, making the safari experience even more beneficial! Not only that, animal Edutainment shows are also the must-to-watch to add yourself insights about animals.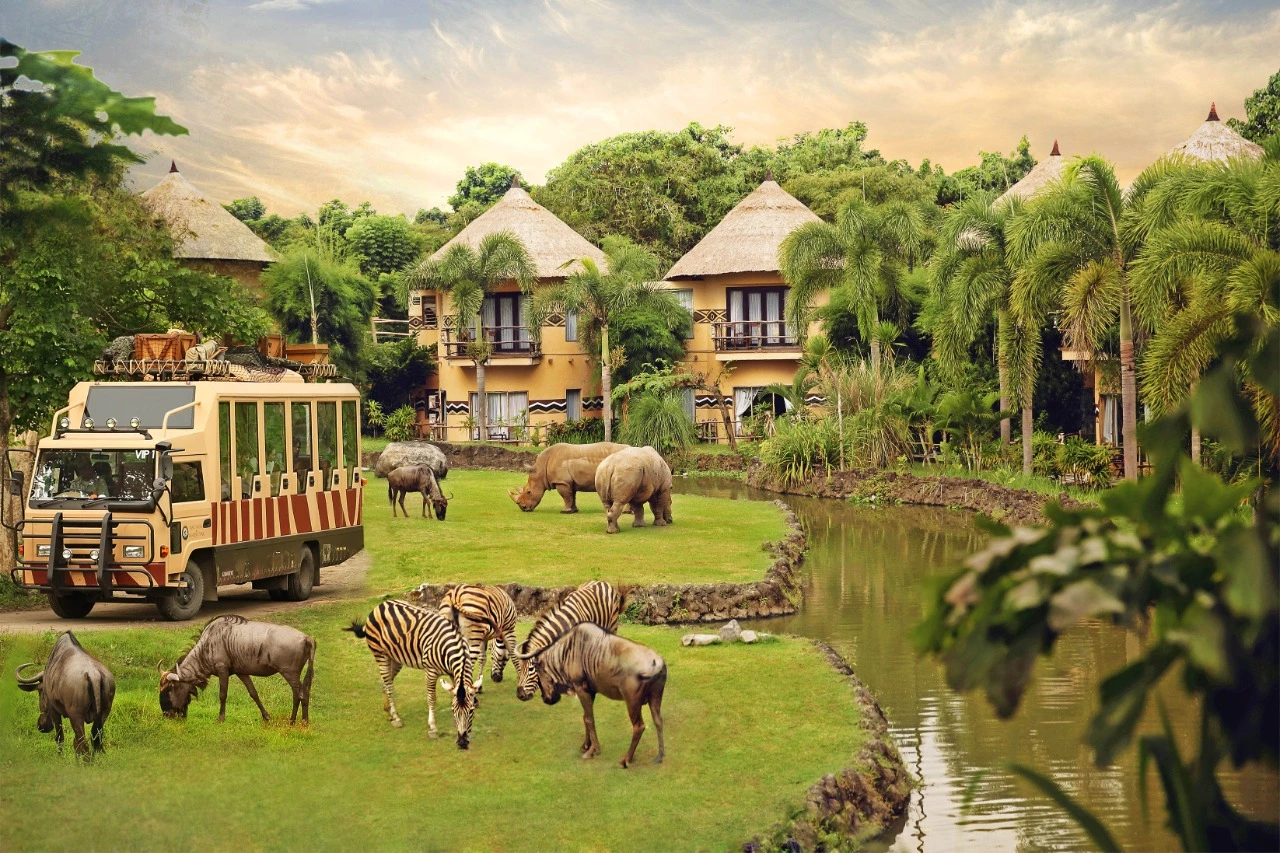 Don't worry about feeling hungry. Our outlets are available in many areas. Uma Restaurant provides a variety of food. If you want to eat in a different atmosphere Tsavo Lion Restaurant is the right choice! Eat with an African atmosphere and accompanied by lions.
Your body feel drained after adventure? Cool off your body at Water Play Zone. So, get a purchase only IDR 25,000-/pax at the outlates. If you feel swimming is not enough, we also have Fun Zone area, very fantastic amusement ride to enjoy! Let's boost your joy during holiday with Bali Safari Park and experience all of activities. For many more activities please check over here!
Don't forget to keep up with other interesting promos that you can check on our social media. What are you waiting for, book now!