What comes to your mind when you hear Luminous Inhabitants? Maybe you imagine is the light that enters the cave. Presence of molecular inclusions of organic compounds are a common cause of white or near-white fluorescence in calcite from many caves worldwide. Tiny droplets of oil included in fluorite cause some specimens to fluoresce yellow to pale blue. Let's find out more!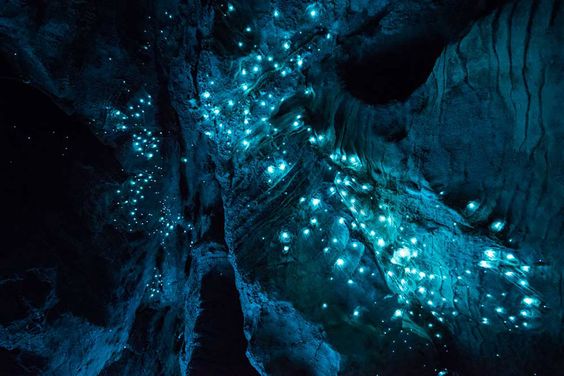 Glittering Glowworms
Arachnocampa luminosa bioluminescent glowworm, also known as mushroom gnat. It is the size of a matchstick and is only find in the dark and damp areas of New Zealand, specifically the Waitomo Caves. This cave has become a popular tourist attraction due to its mesmerizing starry spectacle.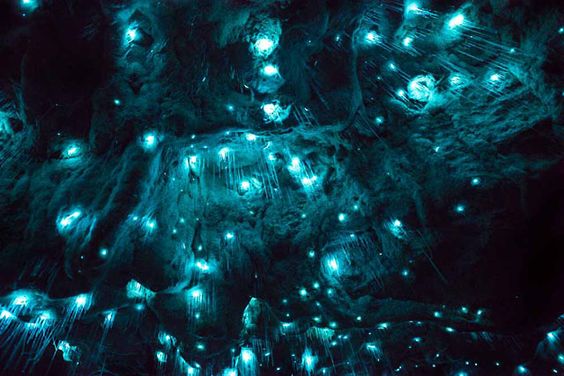 How did this light appear? This light is a chemical reaction between Luciferin or light-producing substances, chemicals, oxygen, and ATP. That reaction is what makes the light come out through their skin. These animals will shine at every stage of their transformation, except when they become eggs. This cycle will occur for 6-12 months. So don't worry about losing the light.
Shiny Snails
The snail, Quantula striata, may look just like any other snail but it is the only land snail known to be capable of producing light, and is found in Southeast Asia. Unusually, its eggs continuously glow in the dark and upon hatching they produce momentary flashes of yellow-green light from behind their mouth for several days, though the light is dim.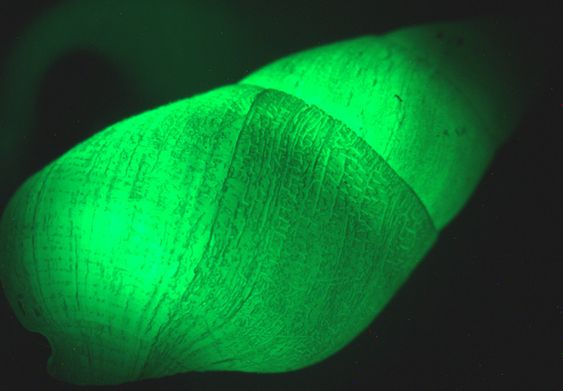 Toxic Glow-in-the-Dark Millipedes
Of the 12,000 known millipede species, only eight are known to glow in the dark. All eight belong to the genus Motyxia and live in three counties in California. They don't glow for each other, though—these millipedes are blind.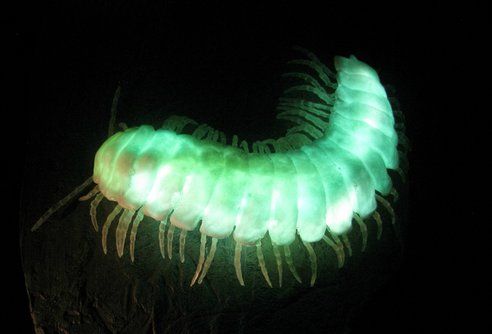 They spend the day burrowed under the soil but upon nightfall these blind creepy crawlies wriggle out from the ground to munch on dead plants and emit a constant glow from their exoskeleton. Their glow is ominous to predators: When disturbed or threatened they release toxic cyanide from tiny pores in their bodies.
That's all about the Luminous Inhabitants. There are so many lessons that we can take from various natural life. Not only animals, but also everything about nature has a very significant meaning in the world. Let's learn about nature and animals with Bali Safari Park!