Once you enter Bali Safari Park, you will be picked up by bus from the main terminal to Terminal Bali. As you walk, get ready to be spoiled with various points of view in our lobby!
Aside for its identical Balinese ornaments and barongs that hang on the ceiling, let's sightseeing more at Lobby Barong area!
Café With The Birds View
Try to keep going straight and look ahead, you will find a cafe for your snacks time. Well, as a safari best destination, of course you will find the animals around the café!
Various enchanting birds such as the Wreathed Hornbill, Cendrawasih, Jalak Suren and many more can be seen here!
Leopard and Senyulong Exhibits
Let's strolling around the right side of a lobby to see the big cat Leopard on the tree. Is your eyesight sharp enough to see them? Become a reliable climber, Leopard known for habits to spend time in the trees all day.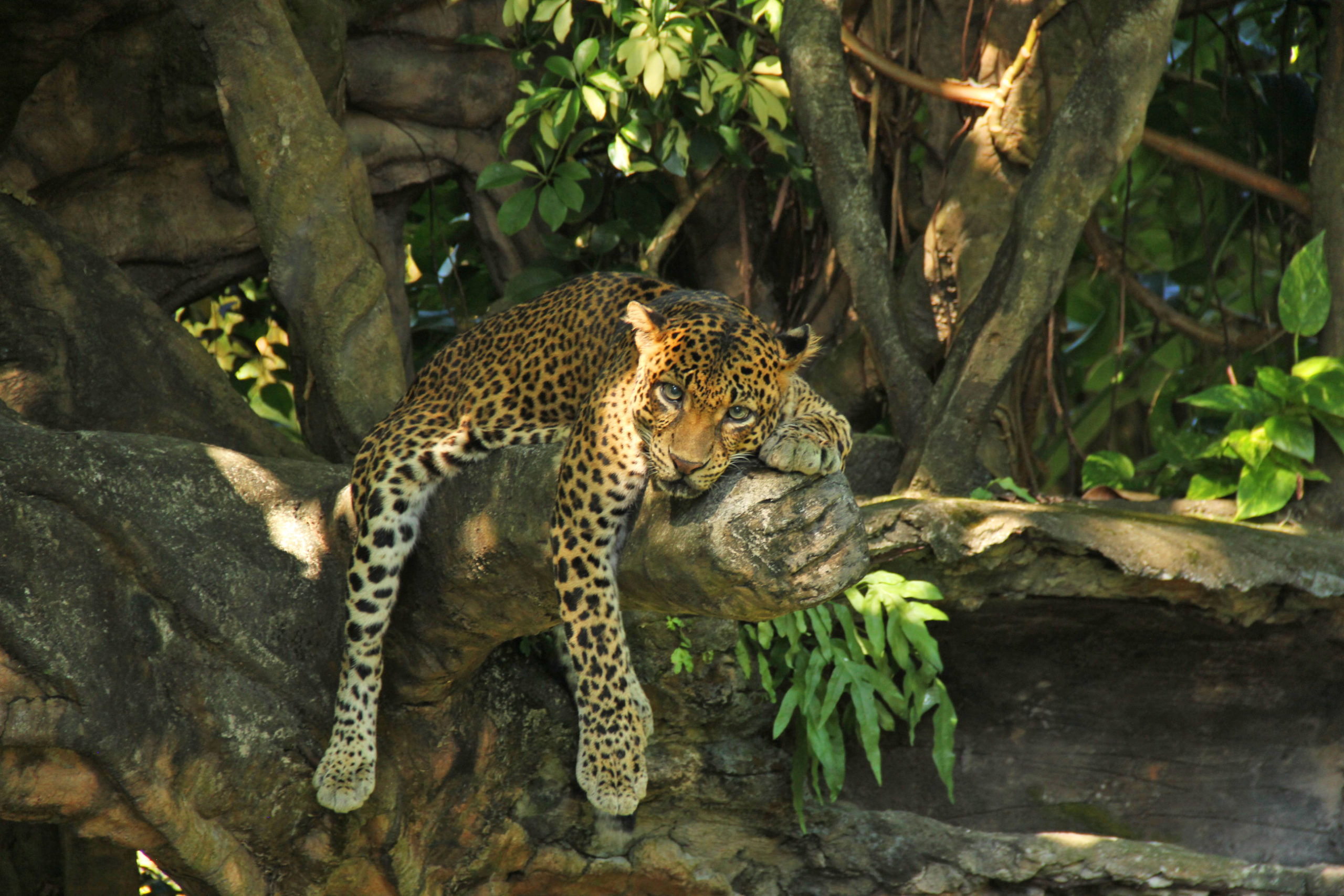 Not only the Leopard, try to look down a bit then you can find a false gharial or known as Senyulong. This shy reptile is a crocodile-like species but is not a true crocodile member. They are synonymous with flat, pointed snouts!
Fresh Water Aquarium
Are you wondering if there are aquatic animals in Bali Safari Park? No need to worry, the next area that is no less iconic is the Fresh Water Aquarium! More thrilling, there is also a feeding activity called The Piranha Feeding.
Another fishes like Arowana, Clown Loach, Koi and maybe the fishes that you have never heard before is also exists here!
Well, it's just the beginning entrance for your safari best destination! There still many areas that you can explore once you strolling around the Bali Safari Park. Curious about the rest? Book the ticket and explore it yourself immediately!