Makna Tahun Baru Imlek
Gong Xi Fa Cai! Biasanya, orang-orang akan mengucapkan Gong Xi Fa Cai yang berarti doa untuk kesejahteraan hidup. Imlek berasal dari kata "Im" yang berarti bulan dan "Lek" yang berarti penanggalan. Bali Safari Park sebagai tempat rekereasi dan edukai pun tidak mau ketinggalan untuk merayakan kemeriahan tahun baru Imlek.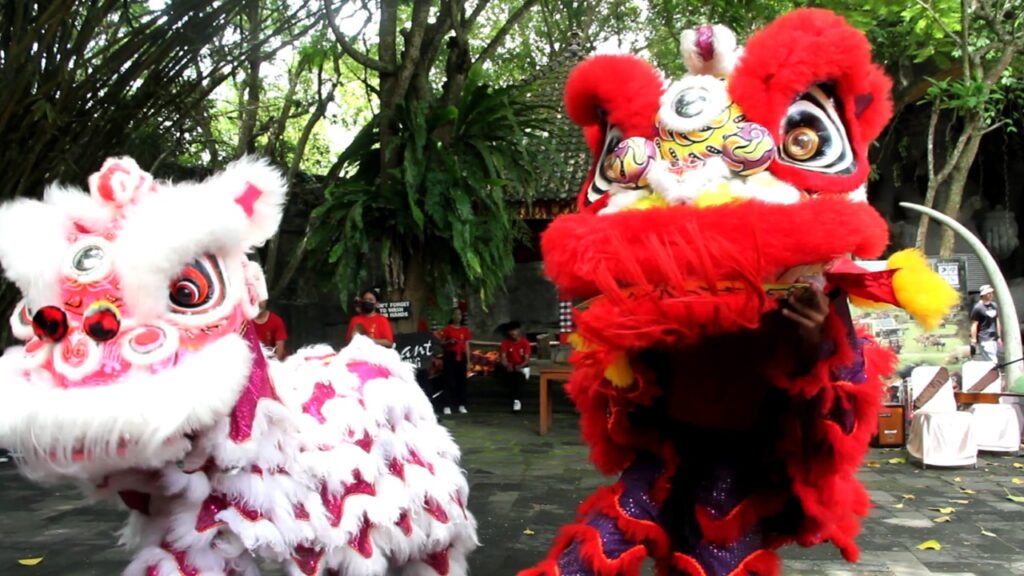 Melalui wawancara dengan Ibu Inneke Ficianirum, selaku Head of Marketing dari Bali Safari menyampaikan bahwa "Dalam rangka ikut memeriahkan imlek Bali Safari menyuguhkan berbagai atraksi istimewa seperti parade Lions Dance & Dragon Dance, Bali Agung Special Chinese New Year edition performance di Bali Agung teater, dan berbagai games untuk pengunjung dengan hadiah2 yang menarik" Beragam persembahan spesial khas Imlek itu pastinya makin membuat pengunjung merasakan kemeriahan Imlek. Seluruh kegiatan dapat diikuti sebagai bentuk apresiasi karena telah merayakan tahun Shio Kelinci air kali ini bersama Bali Safari park. Berikut kemeriahan event yang dipersembahkan!
Kemeriahan Aktivitas Imlek di Bali Safari Park
Dibuka dengan parade Lion Dance atau Barongsai dan Dragon Dance yang merupakan tarian tradisional Tiongkok khas Imlek. Dimulai pada pukul 12.50 dari area Tsavo Lion Restaurant persembahan Barongsai dimulai menghibur pengunjung yang sedang menikmati santap siang dengan special menu khas Imlek. Dilanjutkan parade menuju ke area Ganesha Court melalui jalur Ranthambore area. Seluruh pengunjung di area Bali Safari Park pun dengan antusias mengikuti parade hingga menuju main area acara di Ganesha Court. Dimulai pukul 13.00 seluruh pengunjung disugguhkan spesial 2 Chinese Lion Dance, 1 Chinese Dragon Dance dan Wushu.
Kemeriahan tahun baru Imlek kurang hoki tanpa bertaburan berkah hadiah. Selain persembahan Barongsai dan wushu, di area Ganesha Court juga ada kegiatan hiburan lainnya. Kegiatan yang paling menarik perhatian pengunjung adalah cake decoration yang dimana pengunjung dapat berpartisipasi dan menuangkan kreatifitasnya dalam menghias cup cake yang telah disediakan. Selain itu, adapun kegiatan hiburan lainnya yang bisa diikuti yaitu Spin to Win dimana pengunjung bisa mendapatkan hadiah & souvenir menarik dari Bali Safari Park. Seluruh kegiatan tersebut dapat diikuti pengunjung secara gratis tanpa dipungut biaya! Tidak ketinggalan pula ada penampilan Live Music yang minghibur para pengunjung selama kegiatan berlangsung. Sri (27) ketika dijumpai setelah kegiatan acara mengatakan bahwa "Pilihan yang sangat tepat menghabiskan waktu liburan Imlek di Bali Safari Park, karena selain anak-anaknya dapat belajar tentang satwa tapi juga dapat merasakan vibes dari hari raya Imlek".
Persembahan Teater Spektakuler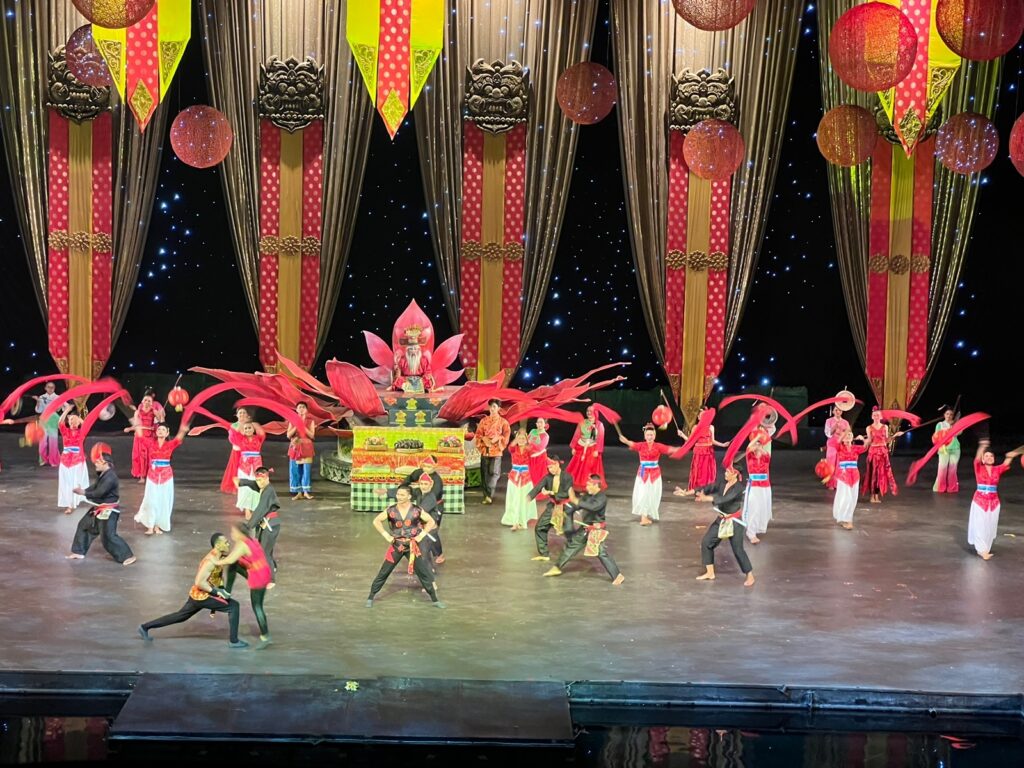 Perayaan tahun baru Imlek tahun ini jatuh pada hari sabtu dan minggu yang bertepatan dengan jadwal Bali Agung Show. Namun, ada persembahan spesial di Teater Bali Agung Show yang semakin memeriahkan peringatan Imlek kali ini. Bali Safari Park mempersembahkan The Story Behind Chinese New Year Celebration sebagai acara puncak kemeriahan perayaan tahun baru Imlek. Seluruh cerita legenda dibalik tercetusnya hari raya Imlek dikemas dalam suguhan teater dengan properti dan panggung yang megah, menambah kemeriahan Chinese New Year Tahun 2023.
Berkah Imlek tidak hanya sebatas keseruan acara dan hadiah di area park. Namun, Bali Safari Park memberikan penawaran special masih dalam serangkaian kemeriahan tahun baru Imlek yaitu Promo Chinese New Year Discount Up To 15% Family Package. Jangan khawatir, untuk tanggal validity bisa disesuaikan hingga 15 Februari 2023 dan pemesanan hanya melalui website resmi Bali Safari Park.