Want to experience a fun safari and get the best ticket price deal all at once? – Bali Safari Park have a several packages you can choose and a popular one is Jungle Hopper, which is an ideal package to get all the major activities.
Hence, we will give you an overview of what experiences you can expect for this package!
Safari Journey
People who have been here before will surely mention the Safari Journey, where it is the major reason why people want to visit Bali Safari Park.
It is the main attraction where you will be ride a tram that takes you inside the enclosure. Our unique tour inside the giant enclosure, where our wildlife lives, will definitely redefine your safari experience. It makes Safari Journey surely one of the best activity to consider.
Edutainment Shows
Being the main spotlight besides Safari Journey, we also provide the best Edutainment Shows for you. It comprise educative and entertaining purpose that can be understood by all parties. More specifics, it carry out Animal Educational Presentation; Tiger, From Predator to Prey Presentation; and Elephant Educational Presentation.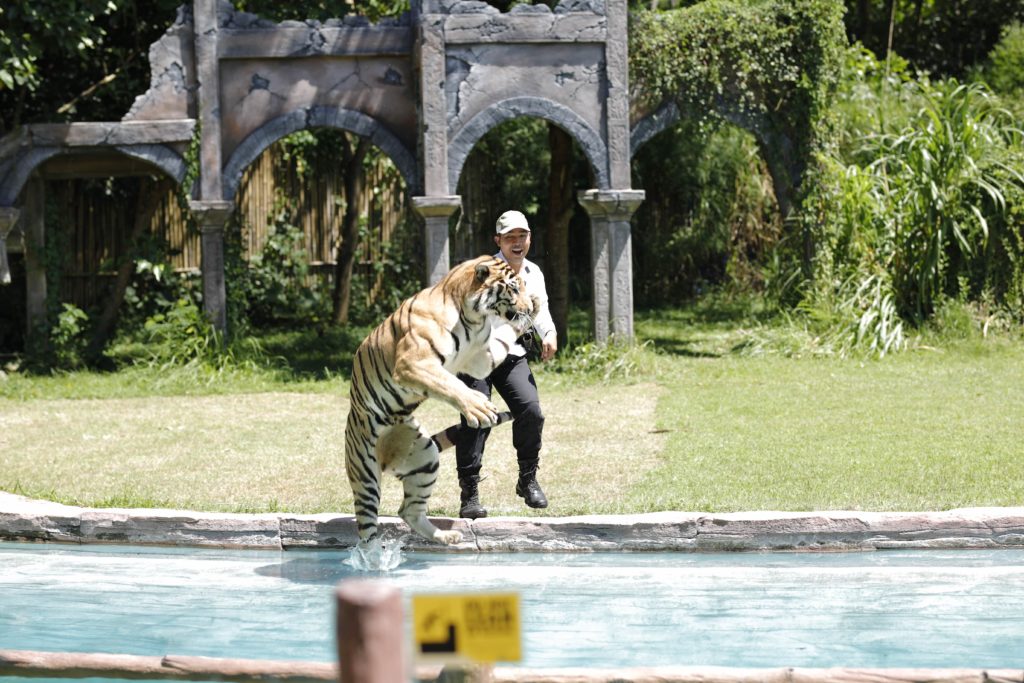 This edutainment shows will help you to enhance the knowledge about animal and to know them better. Are you curious how those animals will entertain you in friendly way? Witness all the shows with your own eyes at our Park!
More Activities
Include in the package as well, let's cool down your body in the crystal clear waters at our Water Play Zone! Complete with water slides and pools for both adult and children, the Water Play Zone is a great place to relax that can't be missed.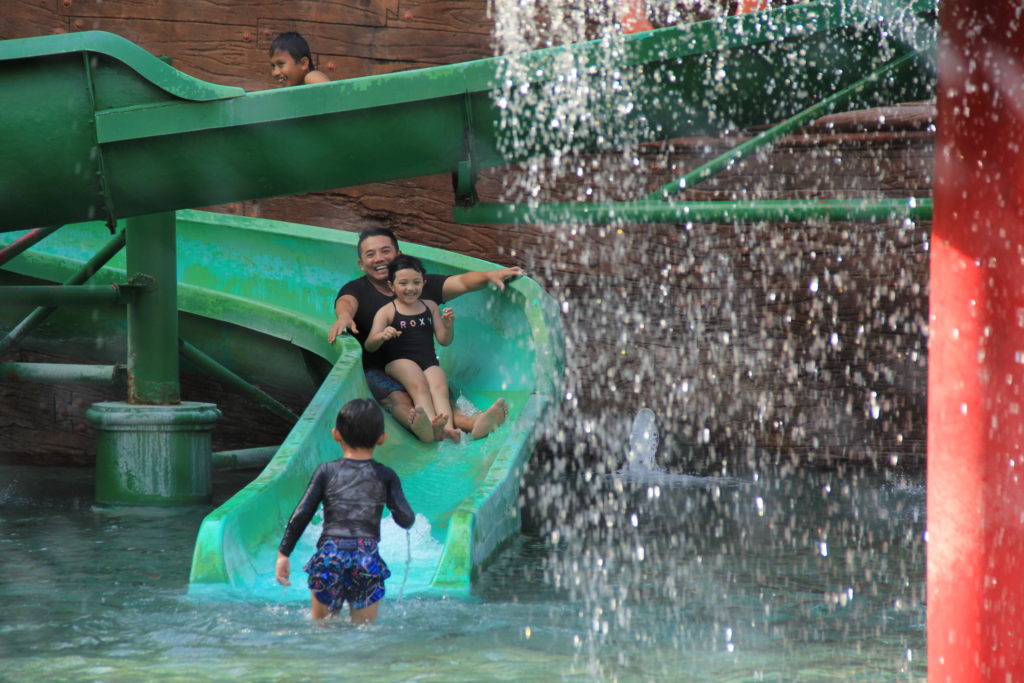 More about water? Fresh Water Aquarium is the next step that you can expect to meet aquatic animals. While strolling around, imagine to meet this waterous creature as if you were diving into deep water.
Being the biggest animal conservation institute in Bali, Bali Safari Park surely is more than a Zoo. Be sure to check out our official website to learn more!