If you've been to Bali before, you'll know that the island is home to some very cute monkeys, not only furry but sometimes mischievous. These monkeys are also known as macaques and they roam the island at will. Some are so daring that they'll go right up to tourists and travelers to demand food.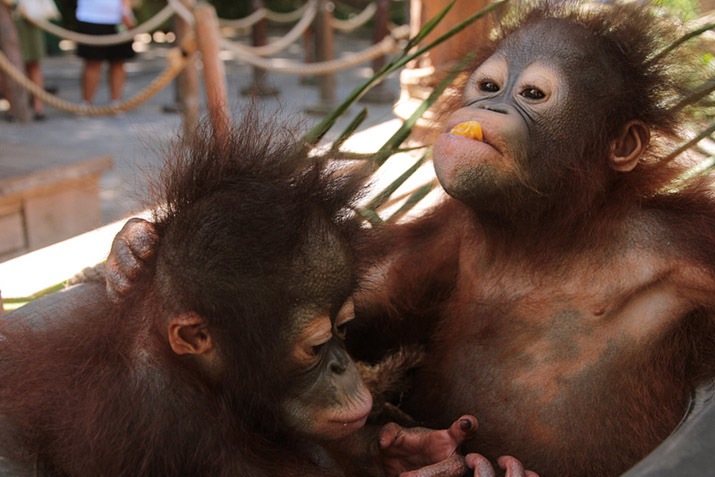 Bali monkeys are so popular that they are slowly becoming known throughout the world via fascinating photos on Instagram and other social media websites.
Bali Safari Park a Good place to learn about monkey
Here at Bali Safari Park, we love our simian cousins. So much so that we're excitedly looking forward to World Monkey Day on December 14th 2020! If you love cute monkeys, apes, lemurs and all non-human primates, then this is a fantastic excuse to bring the whole family along to Bali Safari Park to enjoy a fun day of learning and interacting with our monkey and ape friends.
In addition to macaques, here at Bali Safari Park, you'll also be able to come face-to-face with the Proboscis Monkey, a Borneo native specifically from the wild rainforests of Kalimantan. This particular species is also known as Bekantan to the locals, who cheekily refer to it as the "Dutch Monkey" due to its reddish face, large nose, and golden-brown hair.
Here's a photo of the Proboscis Monkey; do you think the moniker "Dutch Monkey" suits it well?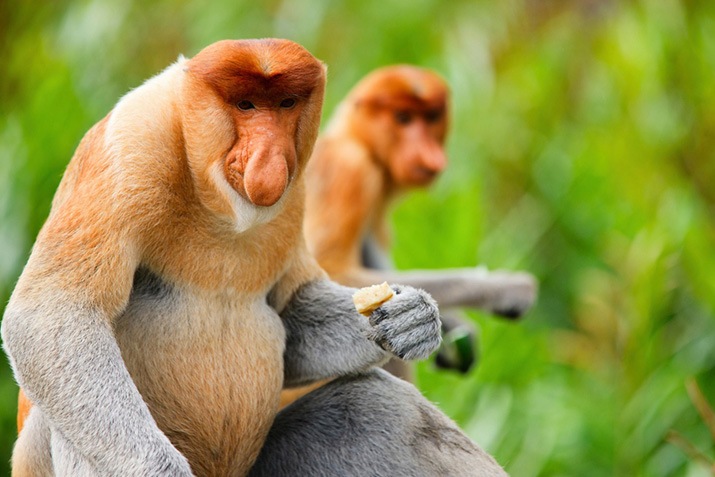 Fun fact: The Proboscis Monkey has webbed feet, similar to that of a duck! This unique feature helps it to swim and easily spend time in the water. The Proboscis Monkey loves to soak itself in pools of water to cool down when the heat gets high. Here at Bali Safari Park, the Proboscis' enclosure designed to closely resemble their native habitat in Borneo – with a great abundance of tall, leafy trees and a pool to accommodate their swimming habit.
Sadly, the Proboscis Monkey is an endangered species due to deforestation and loss of habitat. As the largest wildlife conservation institute in Bali, Bali Safari Park takes its role seriously to conserve and protect this unique species for the benefit of the environment and for future generations.
Other monkeys to see at Bali Safari Park
Other monkey and ape species that you'll be able to see at Bali Safari Park include the beloved Orangutan, Chimpanzees, Macaques, Lemurs and Gibbons. Which one are you looking forward to seeing the most? The park is also home to a wide variety of wild animals, all freely living in wide-open spaces that resemble their native homes such as Lions, Tigers, Rhinoceros, Giraffes, Zebras, Hippos, Elephants, and a wide collection of birds including the endemic and protected Bali species, the Jalak Bali.
So if you're wondering where to go on your next outing with your family, friends, and loved ones or what to do while you're in Gianyar, make sure to head to Bali Safari Park for an amazing, fun and educational experience that is truly unlike any other.
As a special treat, we're currently offering a limited-time only promotion: a 30% discount on all entrance tickets to Bali Safari Park! To book your tickets and to find out more, please click here or just swing on down to the Park in person.