Bored of the usual summer break trip to the beach? Then count yourselves in for an unconventional family holiday to an African savannah nestled in a tropical island where you can eat, sleep, and play with wild animals.
Here is a list of what you can get up to at Bali Safari Park.
Wake up to the lion's roar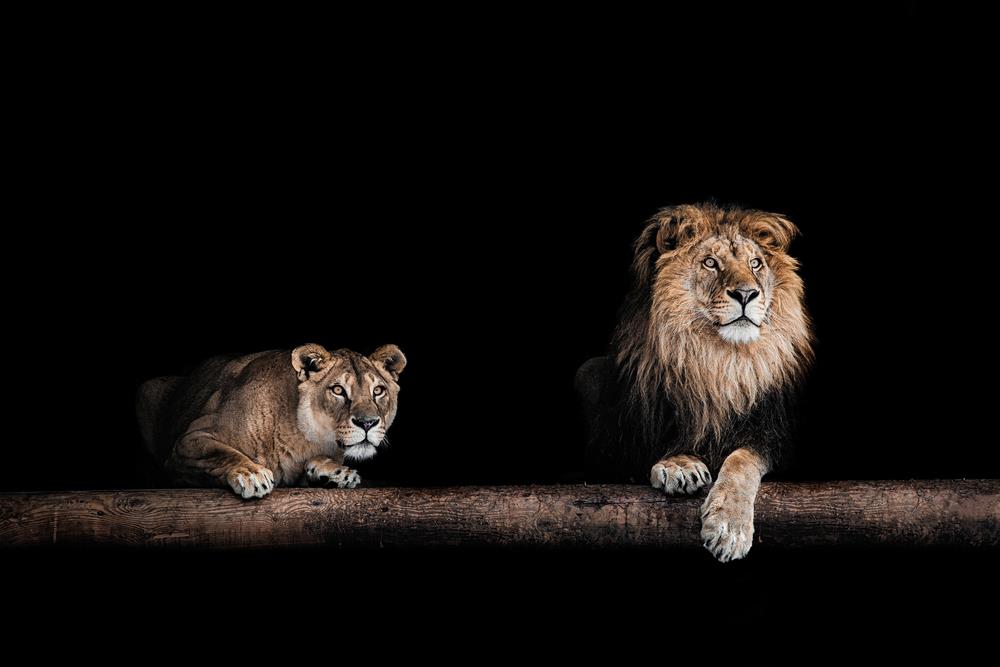 Staying at Mara River Safari Lodge will give you the privilege of waking up to a true wildlife environment where animals roam free as they would in their natural habitat. You'll be greeted in the morning by the kings of the jungle, the singing melody of birds on the roof of your hut. You'll have zebras and rhinos as neighbors, whom you can hand-feed straight from your balcony for the price of absolutely nothing. A priceless experience indeed.
Let your hair down, soak in the pool, and pamper yourself
All the jungle adventure may be energy-draining, but pop over to the gorgeous infinity pool for a quiet moment of relaxation with a view different to the usual sea vista. Watch elephants pass by and go about their daily activities while you float in peace. Uncover new ways to unwind in our relaxing sanctuary, built on the foundation of enhancing your sensory experience. Browse Mara River Safari Lodge's spa & beauty menu.
Dine with the King of the Jungle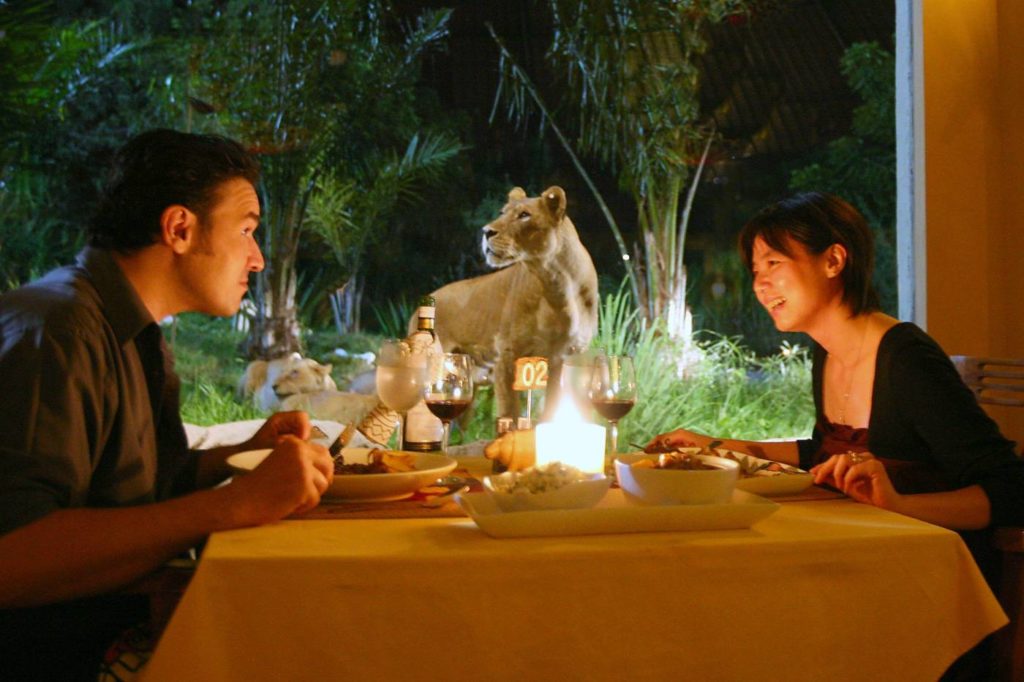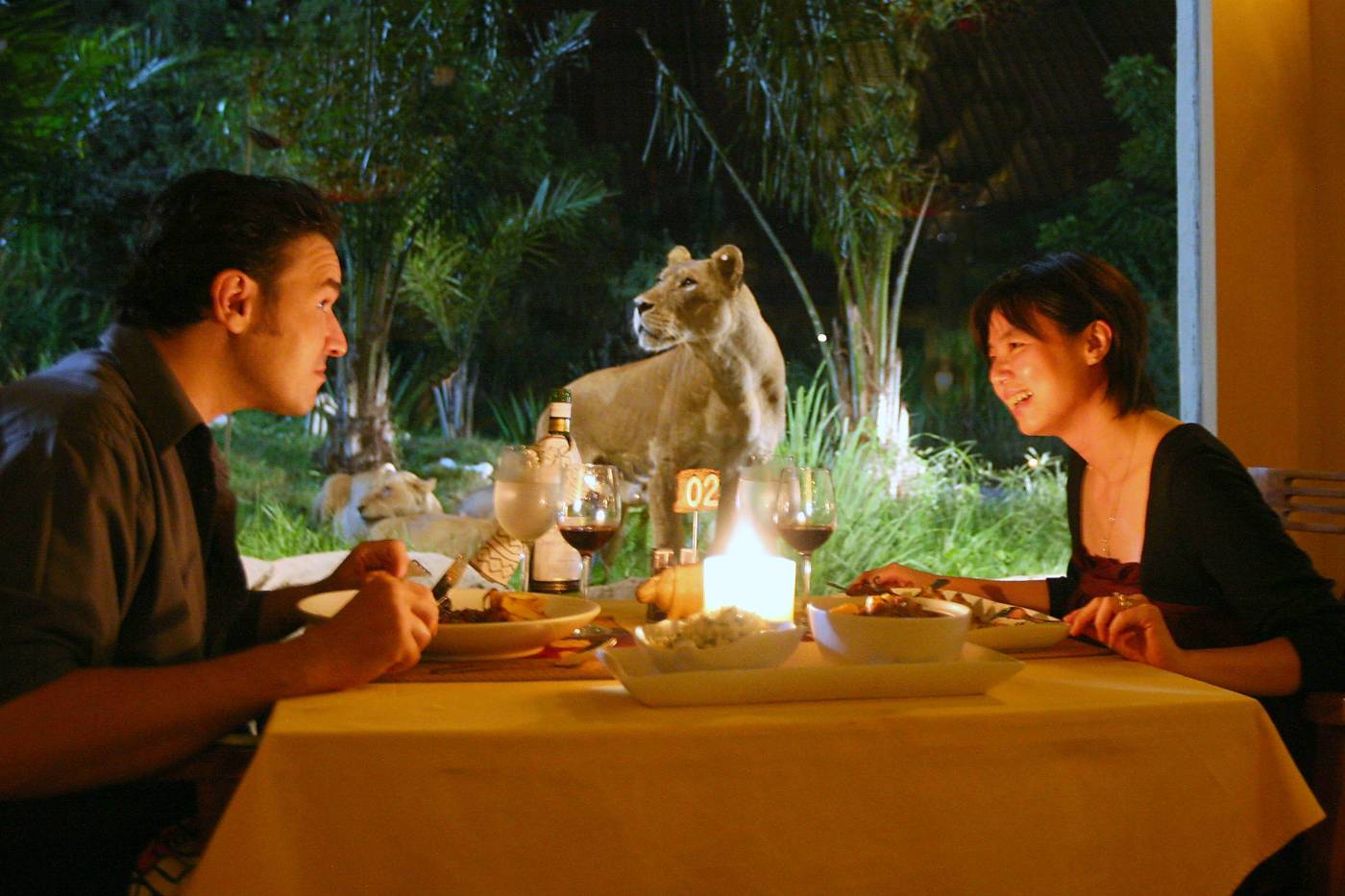 You're invited to the grandest party of the whole park hosted by no other than the king of the jungle! Uma Restaurant serves mouthwatering meals ranging from western favorites, such as Tasmanian Salmon, to Balinese favorites, such as Crispy Duck Leg. They have a spectacular menu of desserts that is a must-try! Order the Banana Flambé for some fiery chef action.
Revel in the awe-inspiring drama and magnificent Bali Agung Show
A spectacular cultural performance that features more than 150 Balinese dancers and musicians. The show is a fusion of traditional and modern theatrical arts with a dramatic love story about a Balinese royalty and a Chinese princess.
Feed the carnivores at night from a caged tram
Enjoy Bali's best safari experience after dark! Check our schedule, as you wouldn't want to miss this daring safari adventure.
Learn how to dance like a traditional Balinese
Free traditional Balinese dance lessons available at our Bali Village, which is inspired by the days of Bali in the past. You'll bring home a unique souvenir of dance skills!
Bali Safari Park is a fun and exciting family day out where kids can enjoy meeting animals as well as learn a thing or two about them. View our Safari packages and plan a trip now!