Once you have been to Bali Safari Park, you may have heard of "Trio Safari" in the Banyan Area.
As one of the valued members of the family in the park, one of them was having a birthday. The clue is the male — which is a birthday of Bruno's, the energetic orangutan!
Who is Bruno?
Before celebrating his birthday, let's get to know Bruno better through his little story. He is a Bornean Orangutan born on December 21th, 2018. His mother, Brona and father, Broni are adult orangutans living in Bali Safari Park.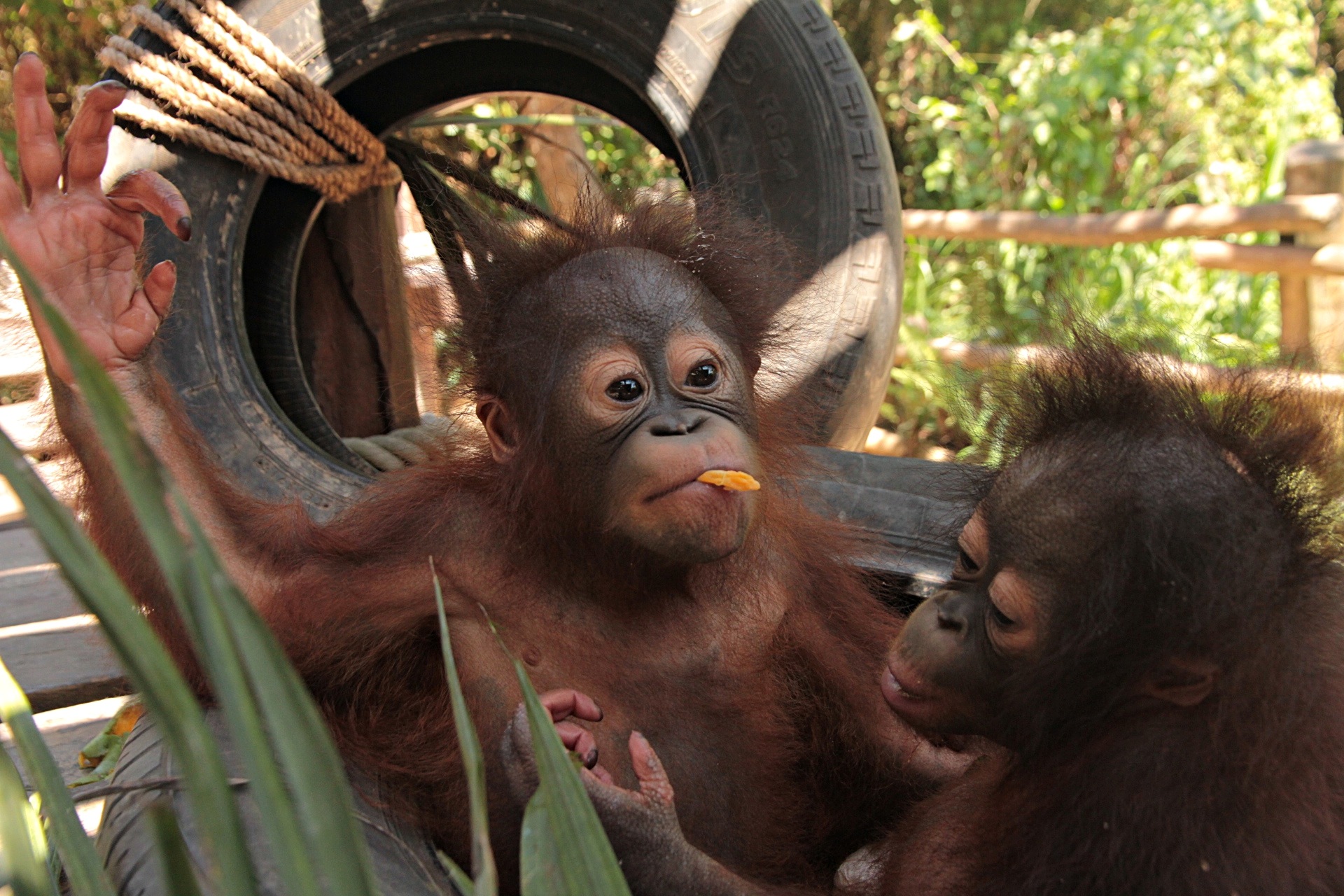 As the male in "Trio Safari", he is completely energetic and smart. His face were handsome like his father's, and he was also approachable. He loves playing on the playground, having fun with his treats, and loves playing with bouncers!
How We Celebrate Bruno's Birthday?
Now, Bruno is officially 4 years old! To celebrate his birthday, we are excited to prepare a special enrichment. Banyan Playground is where we celebrate the moment, together with rangers and all the safari lovers!
We prepared a bunch of fruits in the shape of a cake, and also a cardboard enrichment with fruits inside. Don't forget to bring fruit ice cubes which are his favorite on hot summer days! Seeing all the birthday preparations, Bruno looks happy and excited to finish his meal.
Where We Can Meet Bruno?
He really likes to play around according to his lively character. The playground is Bruno's favorite place, there he can play as he pleases. You can see him in Banyan Playground everyday at 12.30 – 3.30 pm.
As a smart animals, Bruno always entertains us at the Animal Show every day 10.15 am & 16.00 pm, with a variety of funny behavior. He always shows unexpected activities and makes us amazed.
We sincerely want to thank all those who have continuously support for the success of conservation in Bali Safari Park. That is including Bruno the orangutan. Let's pray together that Bruno continues to grow and be healthy so he can meet you for a longer time! Once again, Happy Birthday Bruno!