A unique wedding venue with a wild natural feel and tropical panorama with a rustic design full of fresh flowers at Bali safari.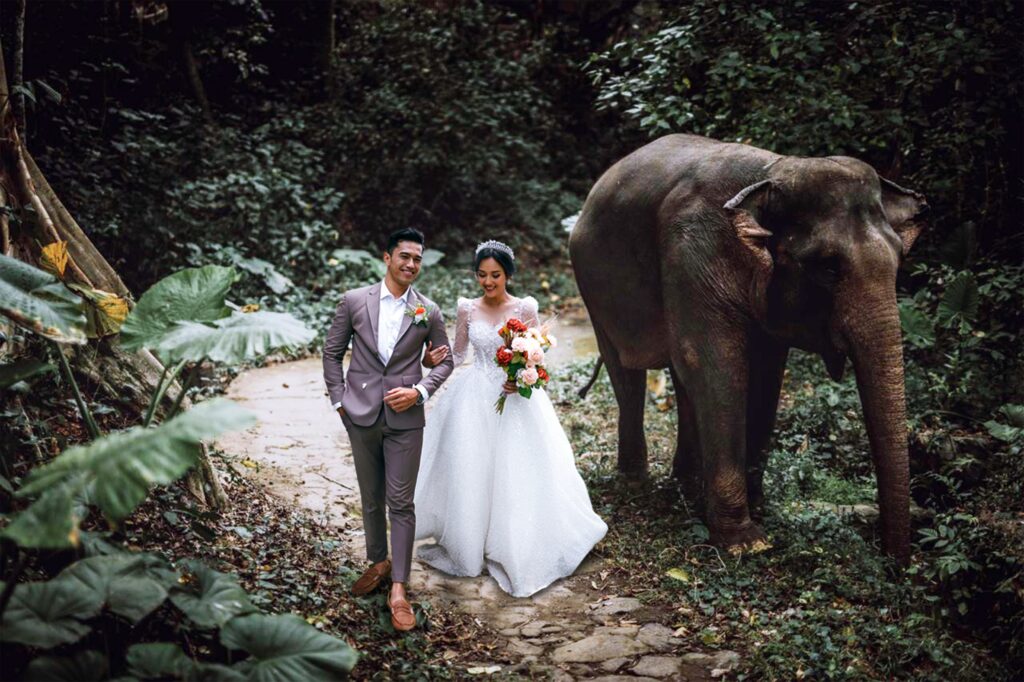 Wedding day always has its own space in everyone's dreams. The story of a couple's journey of loving each other for many years to talk deeply about the dream wedding venue. Truly, everyone has a dream to realize their wedding like in a fairy tale. Bali Island, it is not impossible to make it happen in "Pulau Dewata", thick with heavenly places of world-recognized beauty.
You can choose this Paradise Island witness your blessed wedding. Bali Safari offers unique and different concepts, ranging from Indonesian, Indian and even African wedding venue. Besides that, they also offers an exclusive wedding package with rustic decorations, and an exotic wild nature feel at Bali Safari.
Bali Safari Wedding Package.
Bali Safari offers tropical panoramic decorations and fresh flowers in every corner of the sacred altar. Including a beautiful bouquet of flowers in the hands of the bride and groom. We also prepare your wedding cake charmingly complete with trinkets in each flower arrangement that accompanies every step of the bride and groom with a happy smile. Exotic traditional Balinese Rindik music adds to the solemnity of the wedding ceremony at Bali Safari park. This wedding package also includes a romantic dinner and a one-day stay at Mara River Safari Lodge.
Reward your honored guests at your sacred wedding with a memorable event and delicious banquet with a party at Bali Safari. Isn't it memorable that you will always remember and look back on the intimate portraits during your wedding event. To make it all happen, we are ready to provide your wedding needs in a very special and unique way. The sounds of nature are also ready to welcome the joy of the bride and groom's love at the altar.
For any information visit us on www.balisafarimarinepark.com or Contact us 0812-3337-7646 and book your unique wedding venue at Bali Safari.