Have you ever imagined what it feel like to live in the middle of Africa? – Experience the sensation of staying like in the wild at Bali Safari Hotel!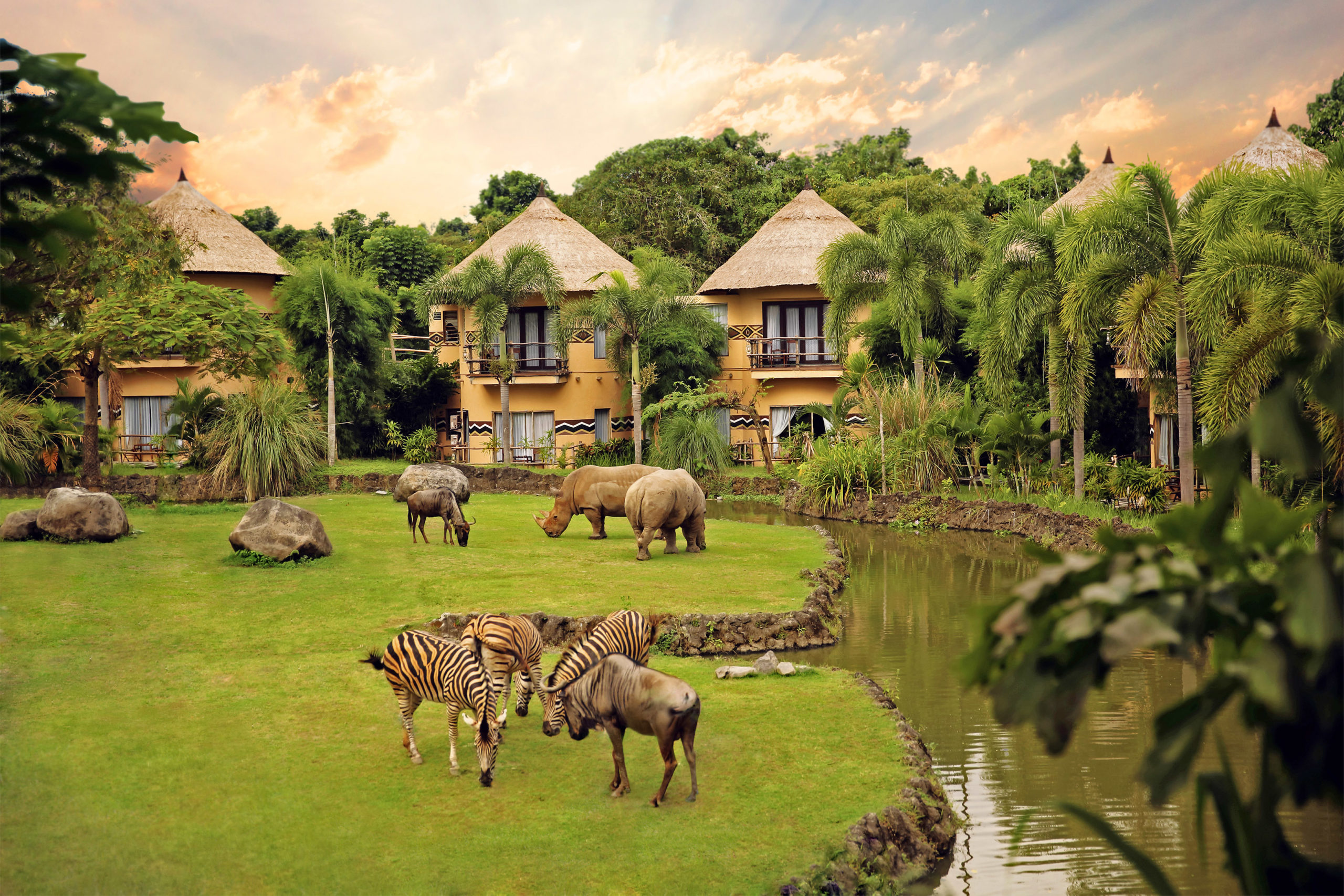 Mara River Safari Lodge is the perfect place for a luxurious safari holiday while staying in Bali. With a unique African-thematic vibes, your holiday memories will forever be etched in your mind. Still hesitant? – Let us ensure you the meaning behind hotel's name so you can fully immersed into the hotel's charm!
The Meaning of Mara River
The hotel's name inspired by a a river that begins in Kenya and in ends in Tanzania (Mara Region).
Whereas "Mara" means "spotted" in the local Maasai language, due to the many short bushy trees which dot the landscape.
Herd Biggest-Migration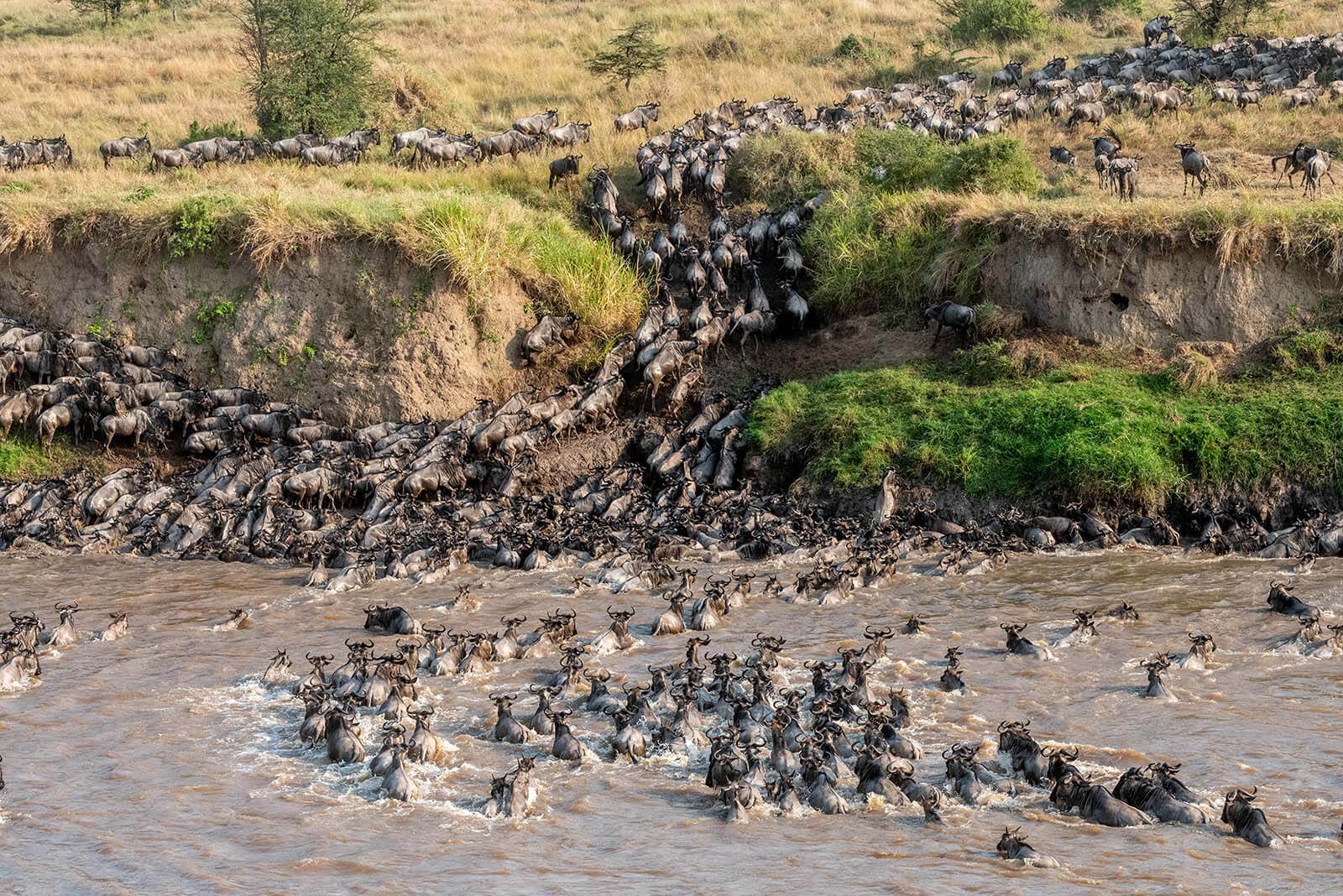 Mara River also famous as a major migration route for wildebeest and other animals, often mention as "Great Migration". The migration usually take place in the Masai Mara and Serengeti from June to October.
The sheer volumes of Wildebeest (1.3 millions), zebra (300,000), and many of gazelles is a wonder in itself. They taking part in the largest herd movement of animals in the world, make it can be seen from space!
Maybe you are wondering why they cross the river? The answer is to looking for food! The Wildebeest follow the rains by watching the movement of the rain clouds. They know that where there is heavy rain, the grass they eat will grow soon after.
As well as in Bali Safari Hotel – Mara River Safari Lodge, you also can witness all those herd of African herbivores. Just sit back at our hotel's balcony and you will see herd of Wildebeest, Zebras and Rhino grazing freely. What a view!
A River that Never Runs Dry
Although during the dry season it may often appear shallow, Mara River has never run into a drought. It make these river prosperous because they provides water for the animals that live surround it.
However at the real place, Mara River may swell to up to twice its normal size after heavy rainfall. This can create rapids in the river, which may lead to shortage of food for predators that cannot cross the river to hunt.
So how is it? Are you already get immersed and want to experience sensation of staying like in the wild of Africa? Don't be hesitant, immediately book your room and let's get wild with us!
Let us not forget to mention about Tsavo Lion Restaurant, click here for the meaning of our restaurant as well!