Do you know why most of birds have "starling" on its name? If they have small to medium-sized passerine birds in the family Sturnidae, they will known as starling! Same with The Asian Pied Starling (Gracupica jalla), this bird also a species in the family Sturnidae. Let's learn about this starling through the article!
Habitat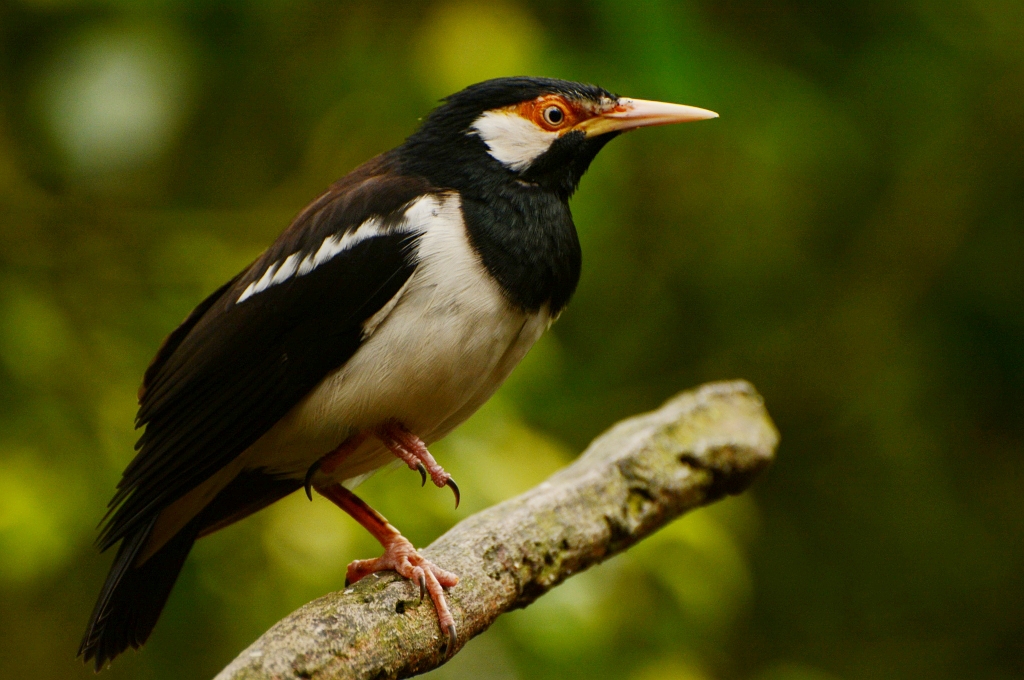 Also known as Jalak Suren by locals, they are native to Java and Bali, Indonesia. Before, it is also formerly known live in Southern Sumatra, Indonesia.
This birds usually live in small group mainly on the plains and low foothills. The group often gather in grazing land and among cattle. In the wild, they have life span approximately 3 until 5 years.
Sadly, due to mass collection for the illegal wildlife trade, it is now feared to be extinct in the wild. Their numbers are drastically decreasing so conservation efforts are urgently needed!
Characteristics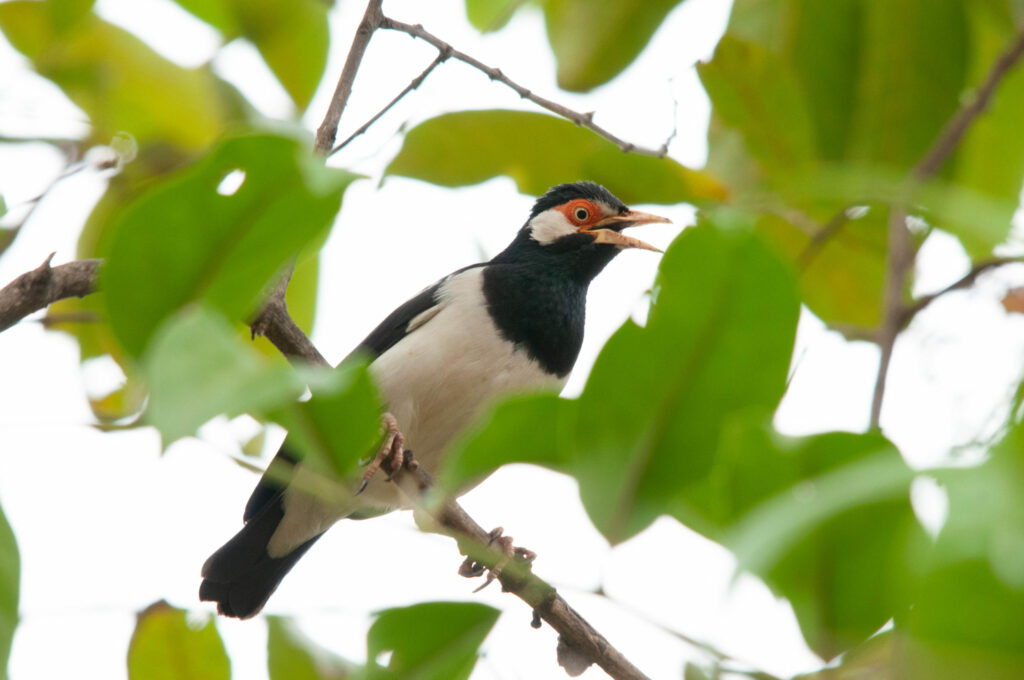 This starling have medium size, and can weight up to 70-100 gram. In a glimpse, you might think they have similarity with the other species of pied myna. But if we look more close, the differences will be obvious!
Compared to the other species, they lack of reddish-orange coloration on its bill base. Beside, they have an extensive patch of red-orange bare skin around the eyes. Its plumage is black and white, with a black collar.
Diets & Behaviours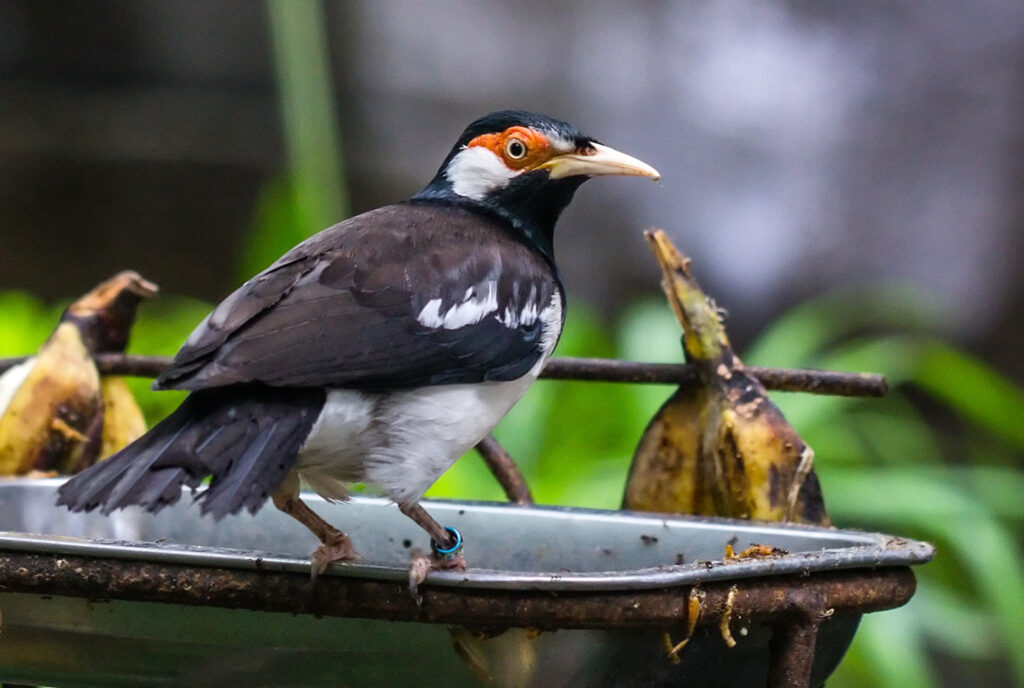 Like the other pied myna, their diet mostly consists of fruits and arthropods. As for the reproduction, they usually can hatches about 4 – 6 eggs, with 14 – 16 days incubation periods.
More facts about this bird is they have strong protractor muscles that allow them to part a mat of grass. Their eyes are positioned to obtain a binocular view of the space between the parted-beak.
That's all the information about The Asian Pied Starling. Now, are you ready to get involve in animal welfares with Bali Safari Park? See more about another Bali Safari Birds here!