The Bali Safari complex is in no shortage of activities for our guests to indulge and participate in. We have a selection of educational and engaging activities for you family to list on your agendas for your trip to Bali.
Family-friendly
Stay overnight in Mara River Safari Lodge located conveniently within the Bali Safari Park's grounds. Treat your family to a magical safari setting with animal sounds such as the lion's roars and elephant's trumpets in the distance.
This immersive experience makes for a truly memorable experience. The complex also contains the Tsavo Lion Restaurant that will have you and your family dine with the King of the Jungle.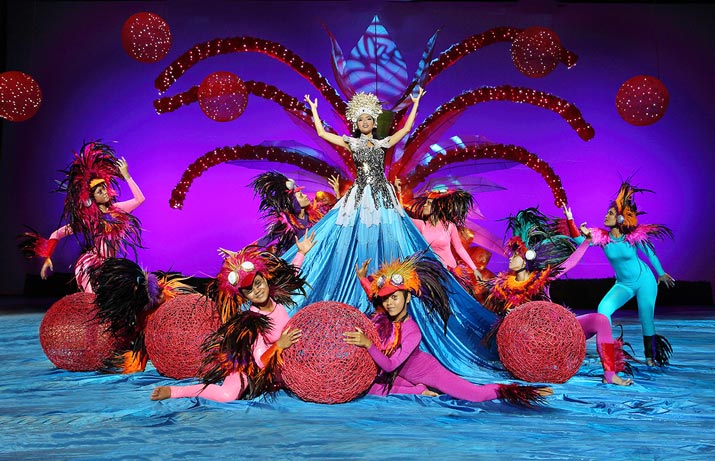 Bali Agung Show
The Bali Agung Show is an indoor theatrical performance that showcases the rich cultural history and traditions of Bali.
With over 150 performers it is truly comprehensive performance that fuses old traditions with modern sophisticated lighting and sounds setups that makes for a memorable experience for your family.
Night Safari
Some animals are nocturnal, meaning they are only active at night. If you want to catch a glimpse of these animals, we suggest that you sign up for the Bali Night Safari Package.
Which will take you on a specially made tram that will take you to witness the animals at night.
You may even have the opportunity to hand feed the animals with the help of our trained rangers. Along with the night safari journey, this package also includes a stunning rhythm fire show and a buffet BBQ dinner for your family to enjoy.
Safari 4×4 Adventure
You can also take a closer look at the animals in their natural habitat by taking the Bali Safari Park 4×4 program. The 4×4 tour will take you through the different habitats of the animals witness them in their natural state.
This also includes an audience for the various animal presentations conducted by our knowledgeable park rangers.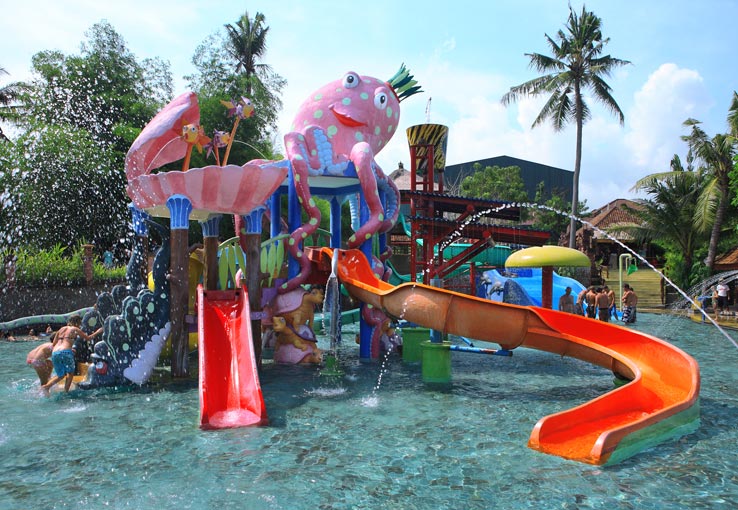 Jungle Hopper
If you're looking for the full experience then you may want to opt for the Jungle Hopper. This will have you go through the entire offerings that Bali Safari Park has to offer.
This program includes an audience with the various educational animal programs, the water park and also a silver ticket for the world-renowned Bali Agung Show.
Jungle hopper program will have you go through a journey and meet the various wildlife and endangered species here in Bali Safari Park.
Bali Safari is packed with events and activities for our guests and visitors to participate in.  This list is just a few of the favorite selections that our visitors have come to love, with many more once you step into the immersive experience in Bali Safari Park.