Bali Safari Park is a great place to explore with your family and friends. However, for those who prefer to spend some quality time with their partner, Bali Safari Park can arrange a special experience just for couples. Here are 3 things you can do at Bali Safari Park with your special someone.
1. Go on a private tour in a 4×4 Land Rover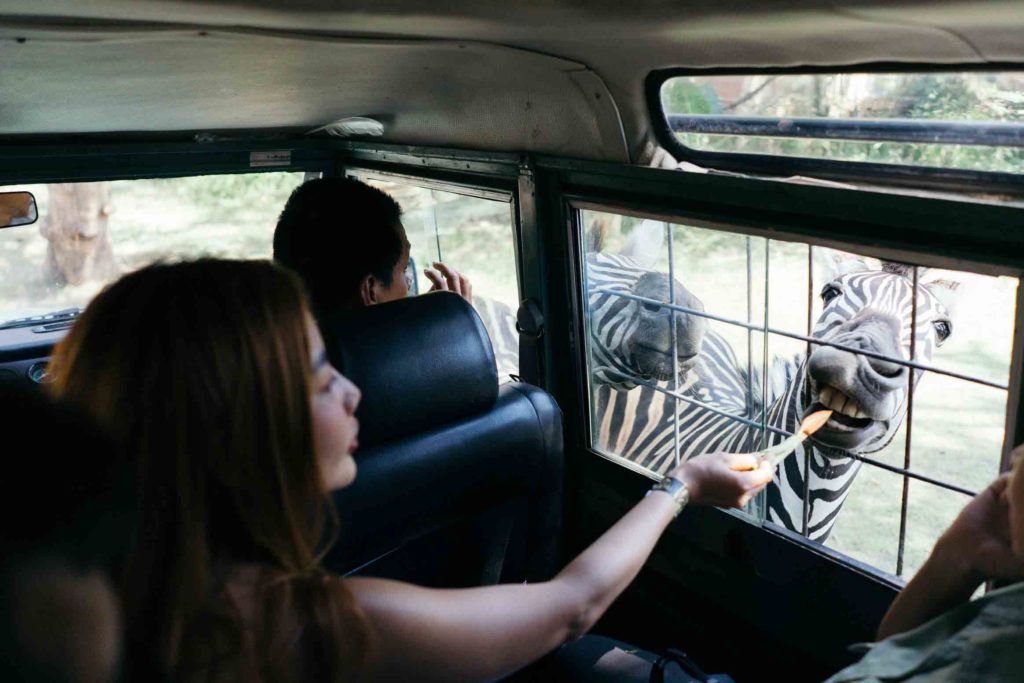 Many couples have flown all the way to Africa to go on a 4×4 tour across a wildlife sanctuary. Get a similar experience, with an authentic flair, at Bali Safari Park. The 4×4 Safari package not only gives you the advantage of privacy, but you also gain access to benefits not covered in the Jungle Hopper. You and your partner can ride an elephant together, have your photo taken by a professional photographer, and enjoy a variety of traditional Balinese cuisine at the Uma Restaurant.
2. Go on a Night Safari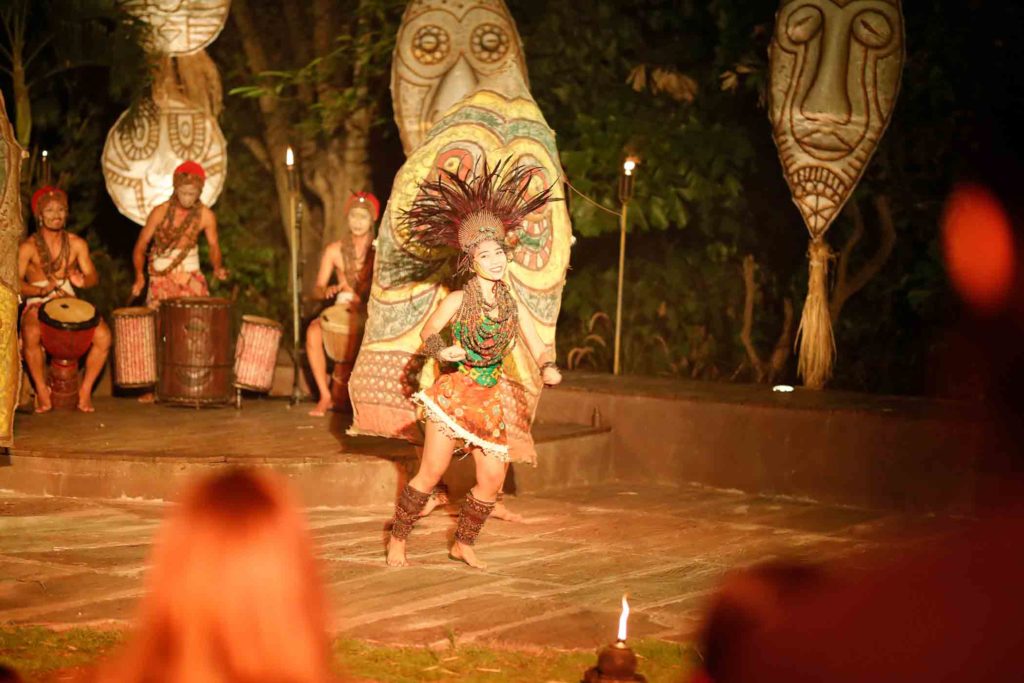 Something else to make your heart beat after seeing your special someone, is going on a Night Safari. Experience what you might have missed during the day, as nocturnal animals become active to hunt at night. The package includes a BBQ dinner at Nkuchiro Restaurant and an exciting showcase of fire and dance at the Afrika! and Rhythm of Fire Show. The night is truly a lively experience.
3. Stay at Mara River Safari Lodge
If you want to create lasting memories, the Mara River Safari Lodge offers a package especially tailored for couples who seek a honeymoon experience. For three days and two nights, you can explore every niche of Bali Safari Park. You and your partner will sense a strong connection with nature, with the Safari Lodge's full view of the African habitat.
That's not all! The Tsavo Lion Restaurant offers a fine dining experience unlike any other. It is the first African-themed restaurant in Asia that allows you and your partner to experience a close encounter with our majestic pride of lions. Enjoy a full course of international cuisine, and if you're a guest at Mara River Safari Lodge, you're welcome to join us for breakfast as well.
Bali Safari Park has something for everyone, whether you're a solo backpacker, a family on vacation, or a couple looking to spend quality time together. Learn more about the various travel packages that Bali Safari Park and Mara River Safari Lodge can offer. We can't wait to see you at the park!